Illustrations – Cornelia Li
When I discovered my first glow in the dark item as a kid I was in awe. Unlike many other things from childhood, this wonder remains. Naturally I was keen to get my hands on a book that features glow in the dark illustrations.
Katy Flint has taken some of the most interesting light shows the world has to offer and explained how, why and where they happen. I found the explanations easy to understand and enjoyed the additional facts, especially those that mentioned what people thought was happening before science finally made sense of them.
In this book you will learn about:
☄️🚿 Meteor showers
☀️ Solar eclipse
🌈🌈 Double rainbows
🌋⚡️ Volcanic lightning
💡 The polar lights
🌝 Super blood moon
🔥 Firefall
❄️ Light pillars
🌞🐶 Sundogs
🐛 Glowworm caves
🌄 Brocken spectre.
While some of these phenomena can be seen worldwide if the conditions are right, others are location specific. My favourite facts were:
A double rainbow is where two arcs can be seen in the sky at once. The second rainbow's colors are paler, and in the opposite order to the first: violet, indigo, blue, green, yellow, orange, and red.
The auroras have confused many people throughout history. Vikings thought they were caused by the shining weapons of immortal warriors.
I really enjoyed Cornelia Li's illustrations. Because of my fascination with bioluminescence, my favourite illustration was of a glowworm cave in New Zealand.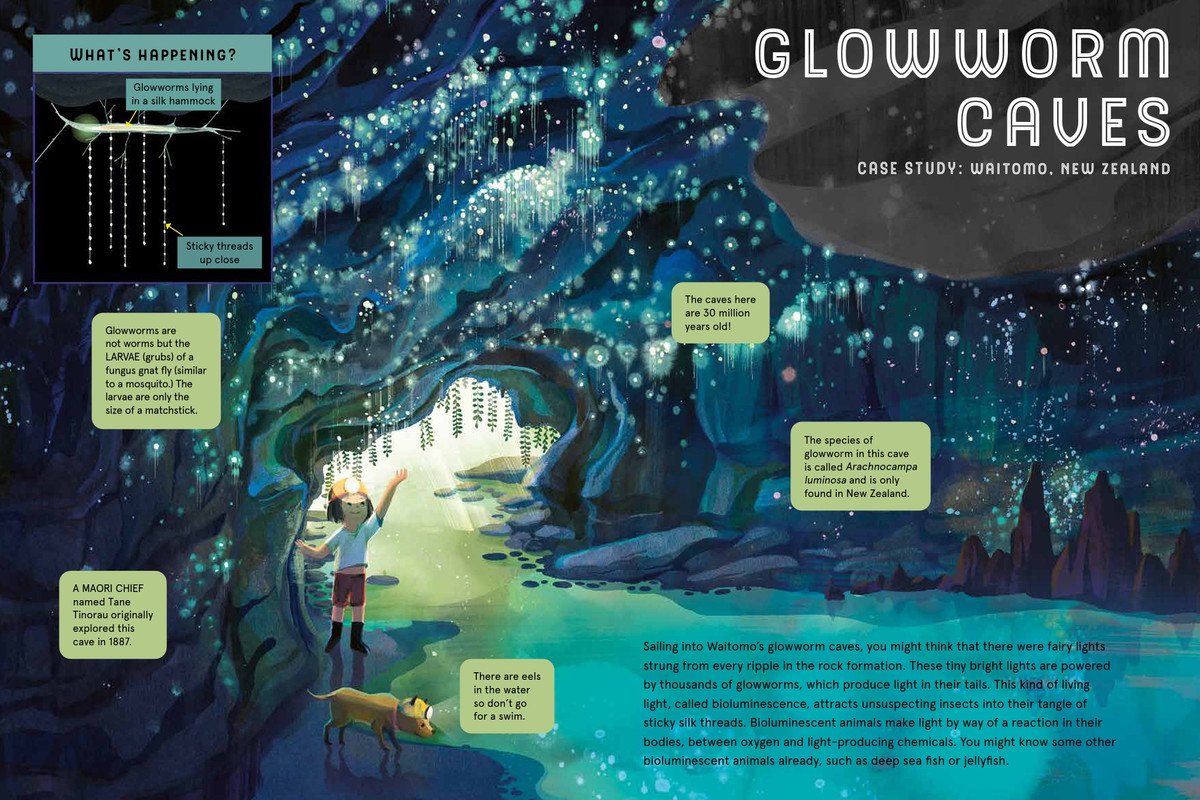 The illustration that I'm most looking forward to seeing glow is the polar lights.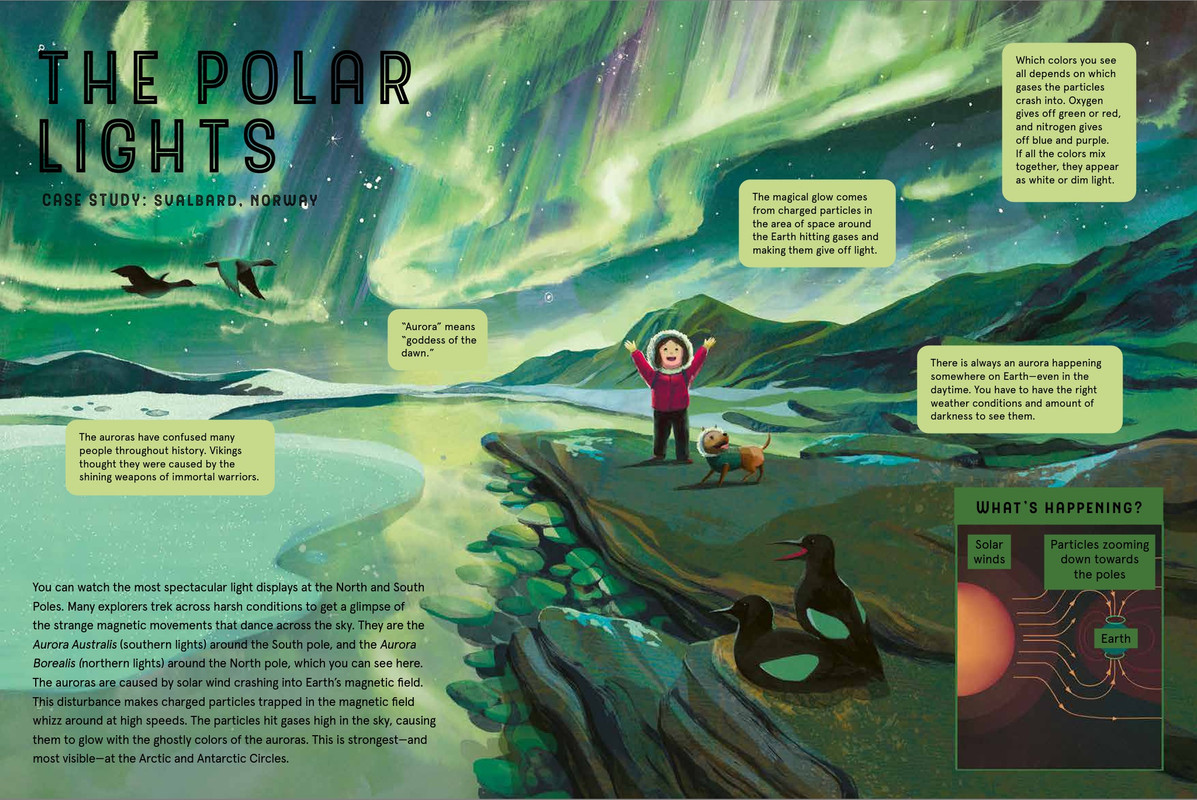 Thank you so much to NetGalley and Quarto Publishing Group – Wide Eyed Editions for the opportunity to read this book.
Once Upon a Blurb
Lightning! Rainbows! Auroras! Discover Earth's most amazing natural phenomena in this adventure around the globe, including a glow-in-the-dark poster. 
Follow two intrepid explorers as they witness the Northern Lights, marvel in wonder at glow worm caves, go hunting for double rainbows, and dodge volcanic lightning. A perfect book for young explorers. Turn off the light to see the   640 × 296 mm  tear-out poster glow, featuring the stages of a solar eclipse.  (Be sure to charge it in the light first.) 
Each spread features an enchanting illustration of a different natural phenomenon  animated by a description of the science behind it, told in exciting prose.  Fact boxes call out more information.