Illustrations – Chris Van Dusen
Former thief Leroy Ninker dreams of being a cowboy, which is why he often says, "Yippie-i-oh". He has a cowboy hat, cowboy boots and a lasso.
"That is the life for me. A cowboy is who I was meant to be."
What Leroy doesn't have is a horse, and every cowboy needs a horse. Leroy decides it's time he found himself a strong, fast horse.
Instead, he finds Maybelline. Maybelline runs on compliments and loves spaghetti. She doesn't like being alone.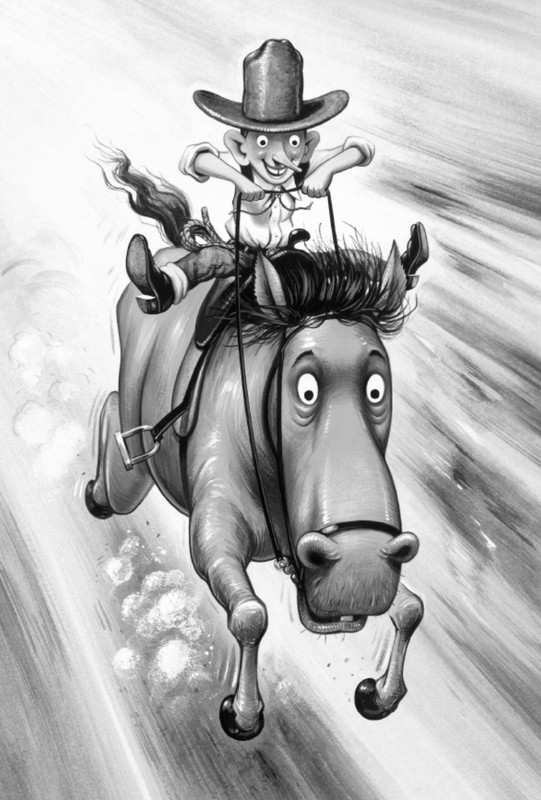 Leroy and Maybelline's story was a really quick read for me and I found it quite sweet. I didn't have to work at all to get into this book but it felt unfinished to me. Did Leroy ever find a way to get Maybelline inside his home? I also wondered if Maybelline overcame her fear of being alone once she learned to trust that Leroy would always return to her.
This is the first book in a spinoff of the Mercy Watson series. Maybelline and Leroy accidentally wind up visiting Deckawoo Drive, home of the Watsons.
I really enjoyed Chris Van Dusen's illustrations. Both humans and animals are very expressive and the details line up well with the narrative.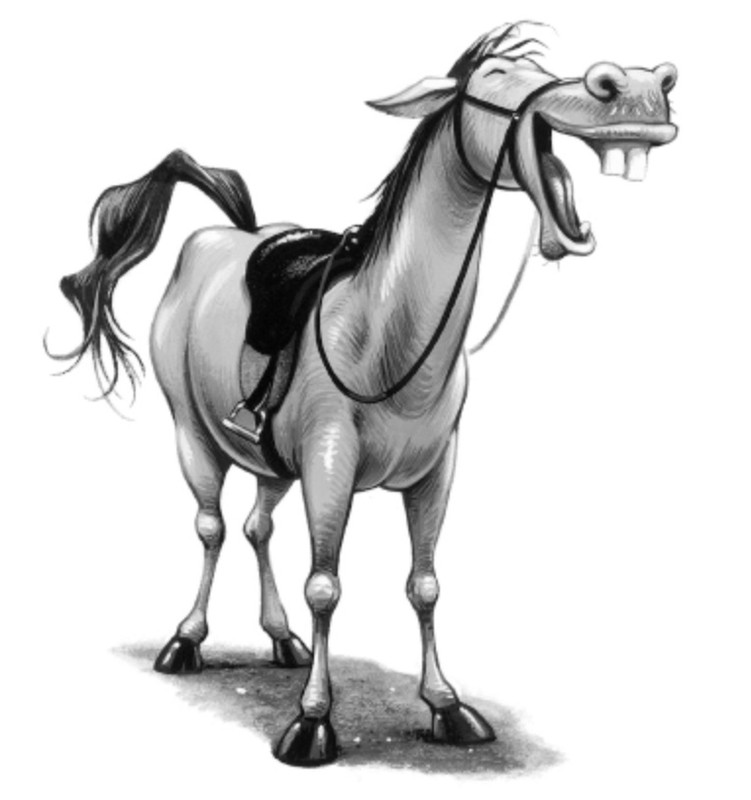 I'll be looking out for this spaghetti eating horse and her cowboy as the series progresses.
Once Upon a Blurb
Yippie-i-oh! Saddle up for the first in a spin-off series starring favourite characters from Kate DiCamillo's New York Times best-selling Mercy Watson books.
Leroy Ninker has a hat, a lasso, and boots. What he doesn't have is a horse – until he meets Maybelline, that is, and then it's love at first sight. Maybelline loves spaghetti and sweet nothings, and she loves Leroy, too. But when Leroy forgets the third and final rule of caring for Maybelline, disaster ensues.
Can Leroy wrestle fate to the ground, rescue the horse of his heart, and lasso loneliness for good? Join Leroy, Maybelline, and a cast of familiar characters – Stella, Frank, Mrs. Watson, and everyone's favorite porcine wonder, Mercy – for some hilarious and heartfelt horsing around on Deckawoo Drive.