If you want to wander around Spook Central for a while, this book is a fun introduction, showcasing why its magic hasn't dulled in over thirty-five years. It boasts new interviews with some of the cast and crew, which sit alongside a number of quotes from the books that came before it.
You get to find out a little bit about everything you remember from Ghostbusters and Ghostbusters II. From the household names to the actors who are still recognised for the character they played during a single scene. The people who worked behind the scenes to bring the script to life: the artists,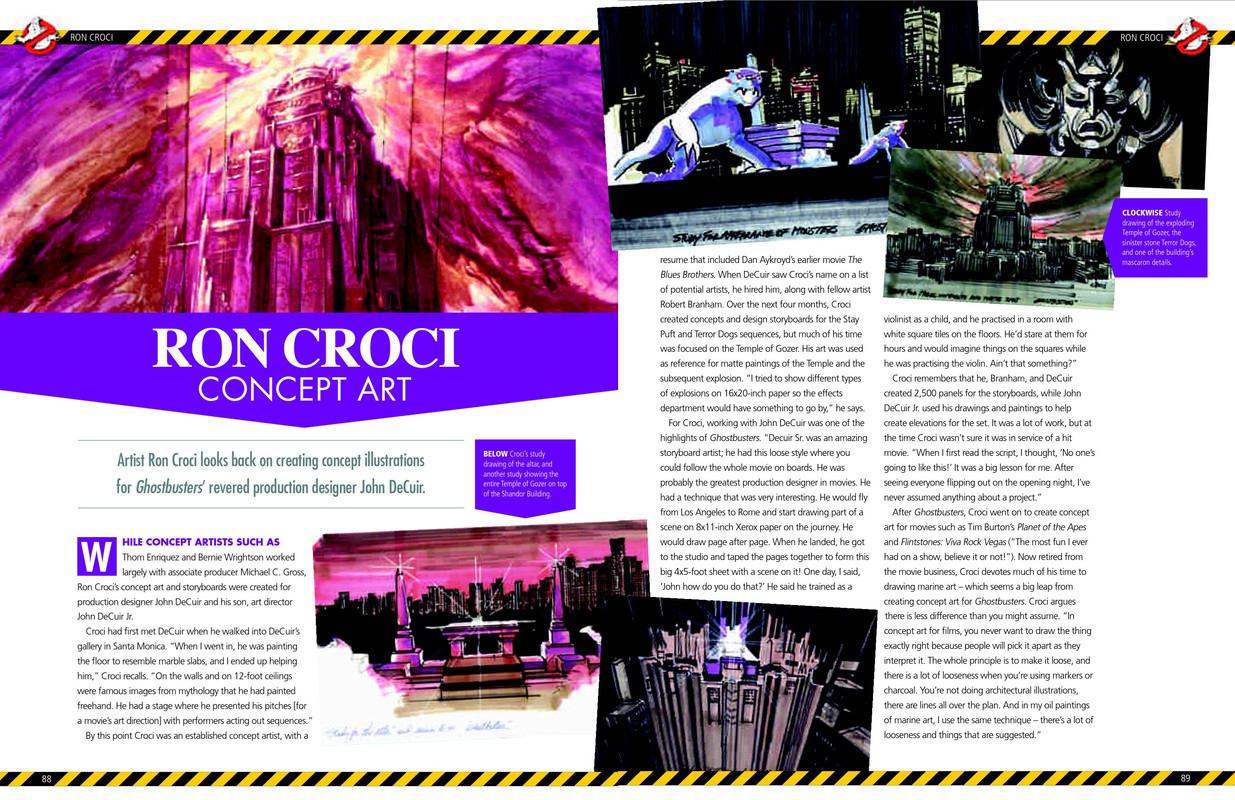 lighting department, special effects, sound. The ghosts. Ecto-1.
There are a few scattered mentions of the 2016 movie (no, it didn't ruin my childhood. I really enjoyed it!), but the focus always remains on the first two movies. I would love to see some of the deleted scenes that were mentioned.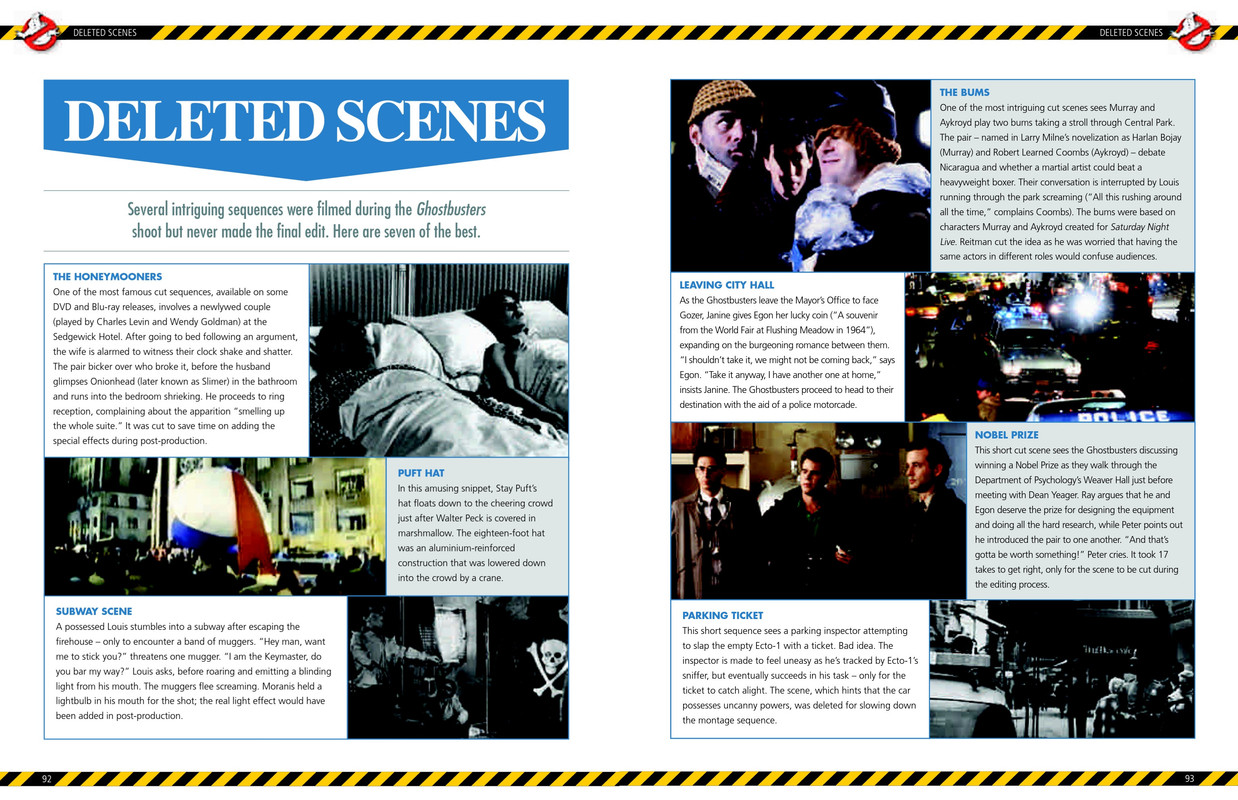 Along the way you'll learn some fun facts:
👻 The ghost on the logo is called Mooglie.
👻 Stay Puft was 112.5 feet tall.
👻 100,000 gallons of slime were produced for the second movie.
👻 The sound of Ecto-1's siren was a modified leopard cry.
You'll also find out which actor's initial thought when they saw the movie for the first time was, "Eh, it's alright." and find the blooper in a Stay Puft scene. I was introduced to the frog ghost that didn't make it into the second movie.
If you've known me longer than a few weeks, you'll know that Ghostbusters is my favourite movie of all time. It has been one of the constants in my life. The library ghost terrified me during my first viewing at six years old and I continued to 'watch' that scene through my fingers during subsequent viewings until my brave grew in.
My first and favourite childhood video game was the Commodore 64 Ghostbusters game, where it was hit and miss whether I could time that final dash past Mr Stay Puft.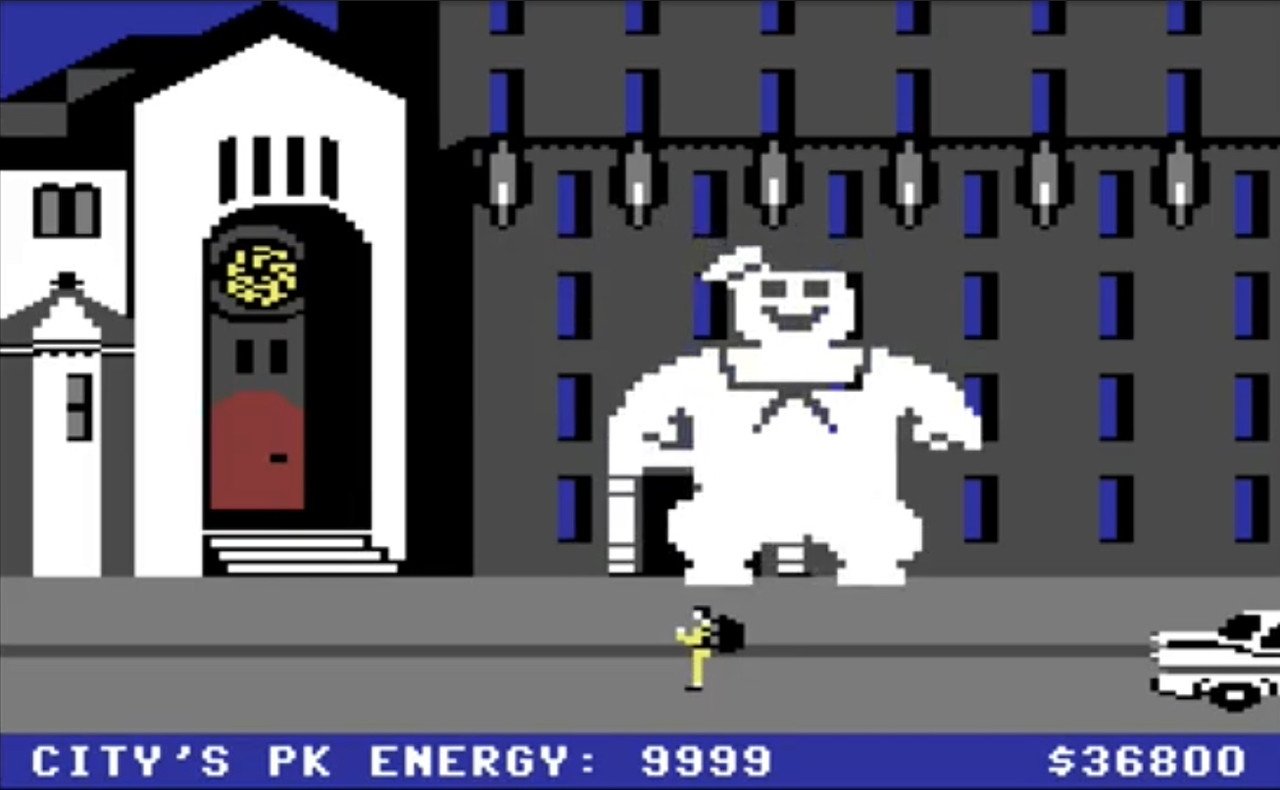 Decades later, I still revisit the Ghostbusters every month, more often if I'm having a bad week. Whenever there was a storm when I was growing up I'd check out the sky and determine whether they were Ghostbuster clouds or not, and it's quite possible I still do.
Then there's the merchandise that's managed to part me with my money: the t-shirt, the pyjamas, the Lego, the diecast model Ecto-1 with bonus Slimer, the books. So many books. Over the years I've owned the soundtrack on both cassette and CD, and the original movie on Beta, VHS, DVD and Blu-ray. I can still tell you which elements in each scene you are now able to see on widescreen that were missing on the VHS viewings of my childhood.
I may have been known to talk in Ghostbusters quotes at times the uninitiated deem inappropriate. There really is a quote for every occasion.
On hobbies. "I collect spores, moulds and fungus."
When you're starting your own business. "The franchise rights alone will make us rich beyond our wildest dreams."
Need directions? "Hey, where do these stairs go?" "They go up."
How to make an important decision. "Ray, when someone asks you if you're a god, you say yes!"
How to: customer service edition. "Whaddya want?"
On winning. "We came. We saw. We kicked its ass!"
If you've been a Ghostbusters fan for any length of time you probably already know a lot of the fun facts you'll read in this book. New fans will find plenty to love, as will readers who enjoy knowing a little bit about everything.
Some of the information is repetitive, especially the captions for the images, which basically restate what you've just read. The fire hydrant spurting sand instead of water when it's kicked by Stay Puft was mentioned three separate times that I noticed. Several other tidbits were mentioned at least twice.
You'd be forgiven for thinking that everything was sunshine and roses on the set as so many interviews mention how wonderful everyone was to work with. There were a couple of interviews where someone would say that they had originally wanted things done differently or what they had spent so much time working on was suddenly changed at the last minute, but even these interviewees backtracked, saying that it all worked out even better than it would have if the plans hadn't changed. It felt a bit disingenuous at times, although fangirl me maintains the hope that love, joy and peace flavoured the air during production.
There were plenty of stills from the movies and behind the scenes photos of the cast and crew, some of which I'd seen previously. The layout was quite consistent throughout the book and there were some really interesting pictures, especially those that showed the concept art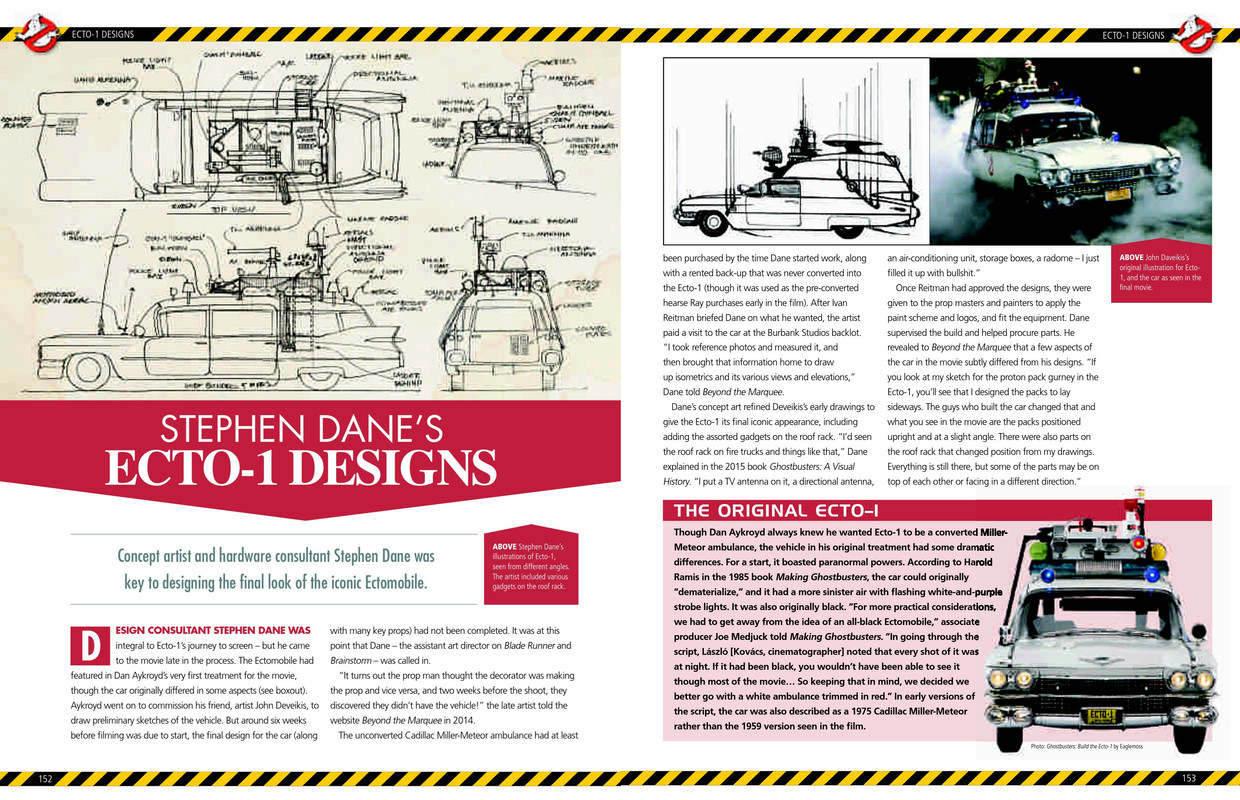 and the way the ghosts were made. I found the process involved in making the painting come to life in the second movie particularly interesting.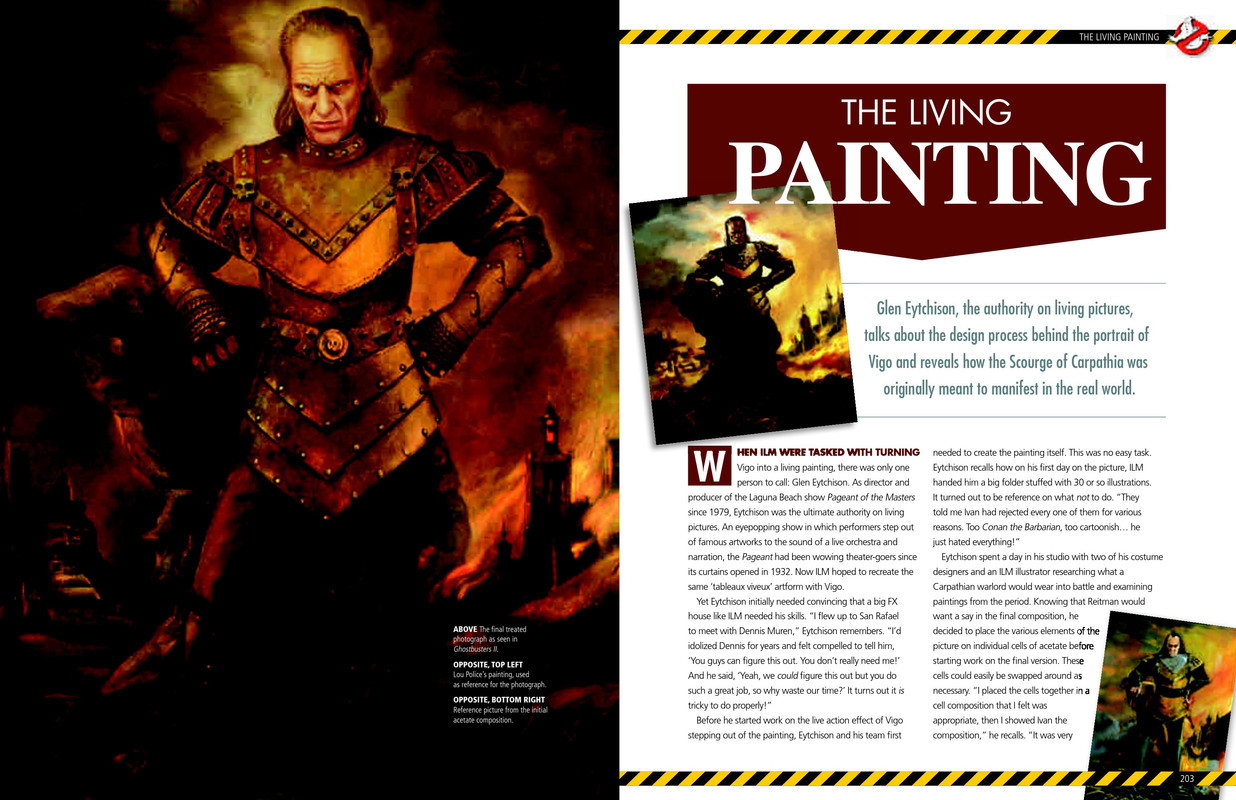 I doubt any Ghostbusters book will ever surpass Ghostbusters: The Ultimate Visual History for me but I still enjoyed this read. It definitely made me want to see Dan Akroyd's original Ghost Smashers script made into a movie and 'research' was a great excuse to rewatch the first two movies – again!
Thank you to Edelweiss and Hero Collector Books for the opportunity read this book.
Once Upon a Blurb
The essential guide to Ghostbusters and Ghostbusters II! Exploring everything from the pioneering special effects to the set design and the unforgettable soundtrack. This authorised book tells the exhaustive behind-the-scenes story of how Dan Aykroyd's original concept evolved into a movie phenomenon.
The guide is packed with hundreds of fascinating production photos, concept art and rare behind-the-scenes images, while new interviews with the cast and crew, including Dan Aykroyd, Ivan Reitman, Annie Potts, Richard Edlund and many more, reveal how they overcame numerous challenges to create one of the best-loved movie franchises of the 1980's.