"Are there monsters on this moon?"
A novel based on one of my favourite movie franchises written by one of my favourite authors. What's not to love?!
There has been a lot of face hugging in my life recently. I gave myself some homework before allowing myself to enjoy this read, binge every Alien movie I own…
"You … BITCH!"
"Get away from her, you bitch!"
"You've been in my life so long, I can't remember anything else."
"So, like, what did you do?" "I died."
"Big things have small beginnings."
"When one note is off, it eventually destroys the whole symphony, David."
"What did you say this room was called?" "Sacrificial chamber."
"See? No monster."
All eight of them. It was a really entertaining couple of weeks. So, onto the book.
It was so much fun! You'll meet scientists, researchers and volunteers. The moon they currently call home is on a crash course with a dead planet, but that's the least of their problems. Some bright spark decided to enhance the traits that make these "remarkable creatures" so deadly, because that's obviously a great idea.
Once you make it through the bloodbath otherwise known as Chapter One, you'll begin to wonder if there's any point trying to remember anyone's name because it's fairly certain they're all doomed.
Blood paints walls, floors and bystanders. The death to page ratio is satisfyingly high. I started a tally of all of the deaths but quickly gave up.
"Now, that's really not a good sign – for anybody."
You can look forward to catching up with some of your favourite friends from the Alien movies, including Ovomorphs,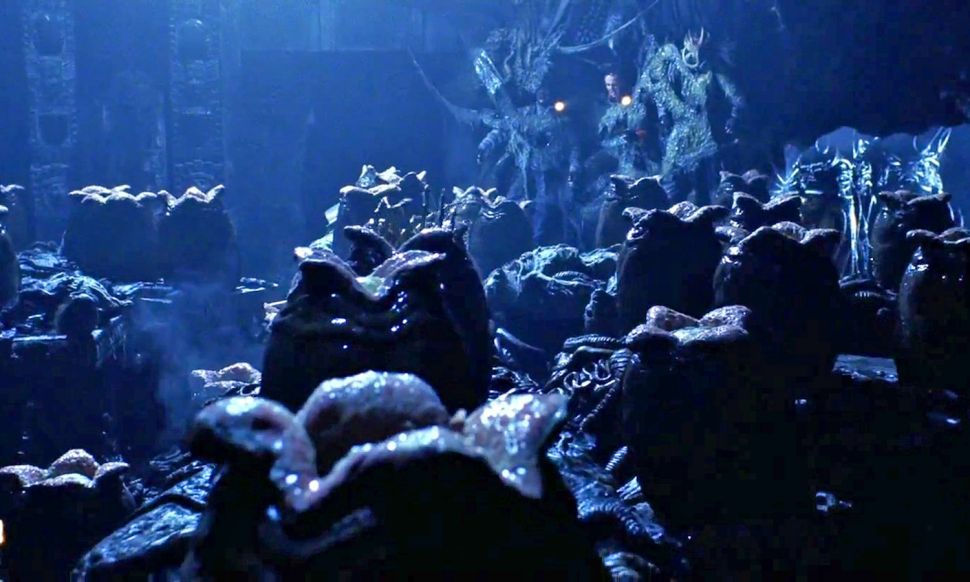 facehuggers,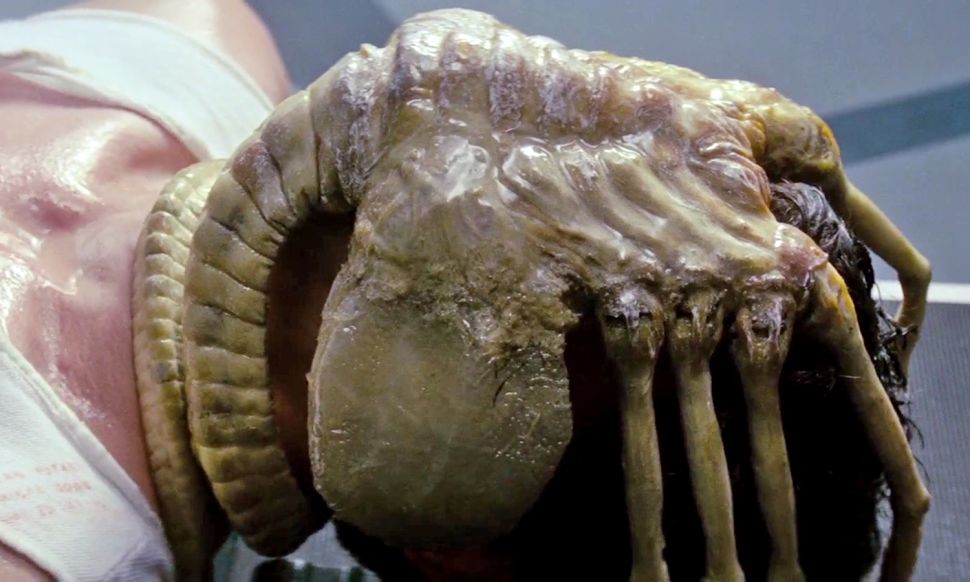 chestbursters
and Xenomorphs.
"Did you know, Sergeant, that the Xenomorphs have mouths inside their mouths?"
There are characters you'll barely meet before their insides become their outsides. Others you'll get to spend some time with before they inevitably cease breathing.
Kira, whose favourite stuffed animal is a dog called Mr. Bones, was adorable. Even though I'd just finished my Alien movie binge, I initially had high hopes for Kira's survival. Then I remembered Newt. This franchise doesn't shy away from killing its young. Regardless, she's the character I most wanted to survive.
Then there was Dr Martin Fowler. To know him is to eagerly anticipate his demise.
If you like your Xenomorph's saliva to be glistening and dripping, and you want your humans to be torn apart from the outside in and the inside out, this is your book. If you've never been on board the Nostromo, you might want to spend some time with Ripley first.
Favourite no context quote:
Her eyes grew wide with horror as she watched her arm dangling from the claws of the creature above her.
Thank you so much to Edelweiss and Titan Books for the opportunity to read this book.
Once Upon a Blurb
HYGIEIA – AN OUTER RIM COLONY – IS DOOMED
The moon on which it was built hurtles toward an inevitable collision with the dead planet Hephaestus. The clock is ticking, yet when a distress signal arrives from a Weyland-Yutani biowarfare outpost, a desperate plan is launched to evacuate the trapped scientists. Meanwhile, across the galaxy a mysterious black substance rains down on Earth settlements, creating hideous monsters from indigenous creatures … and from human beings. Terran governments point the accusing finger at one another. Thus on LV-846 – a United Americas colony – high-level talks convene to address the galaxy-wide hostilities, but there's a plot brewing among the participants. One which could plunge the colonies into all-out war. The only hope for peace may lie with the deadliest ally imaginable…
BONUS FEATURE: An exclusive new role playing game scenario based on the massively popular, award-winning Alien RPG from Free League Publishing!