I have to be brave.

I have to let the others see me!
Gustavo is such a sweetheart!
This lonely ghost desperately wants to make a friend but he's too shy to talk to them. Even when he's near the other monsters, no one sees him.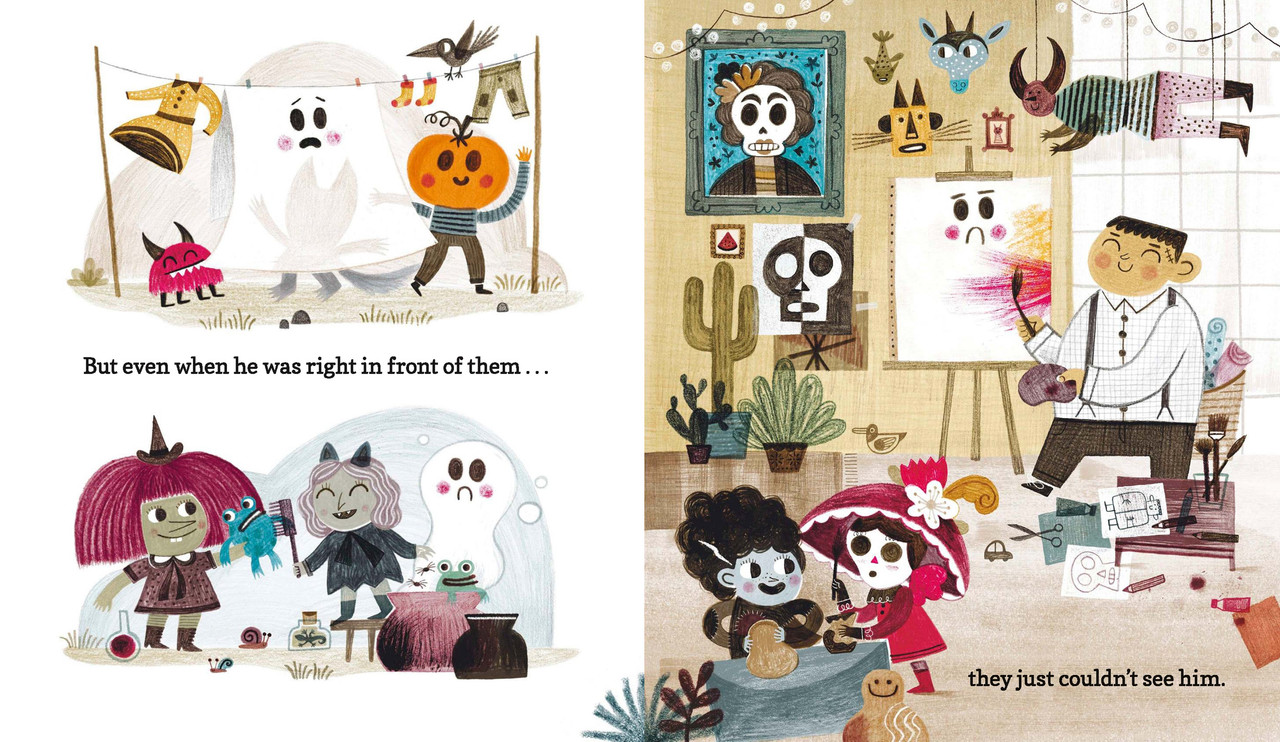 Finally, Gustavo comes up with a plan. Even though he's filled with self doubt in the lead up to the Day of the Dead, Gustavo is determined to be brave.
I love that Gustavo's plan involves an activity that he enjoys, that he doesn't try to become someone else in order to get the other monsters to notice him. His courage is rewarded and this little spectral introvert finds not just one friend but many.
The illustrations are so cute, clearly showing the way Gustavo is feeling throughout the story. There are a variety of monsters and plenty of background details to enjoy.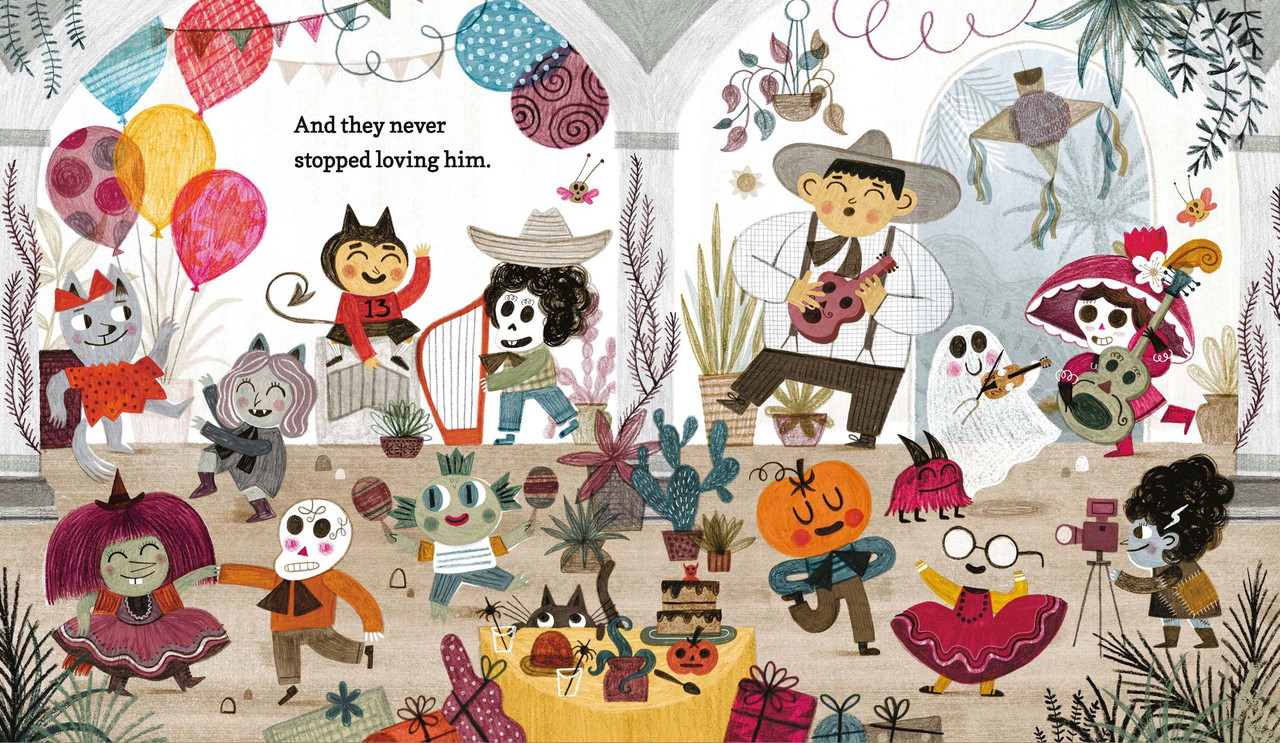 I've already read this book so many times that I've lost count. I only wish I had a little monster to read it to.
Thank you so much to NetGalley and Candlewick Press for introducing me to such an adorable kindred introvert.
Once Upon a Blurb
This winning debut picture book from Mexican artist Flavia Z. Drago about finding the courage to make friends is perfect for the spooky season – or anytime.
Gustavo is good at doing all sorts of ghostly things: walking through walls, making objects fly, and glowing in the dark. And he loves almost nothing more than playing beautiful music on his violin. But Gustavo is shy, and some things are harder for him to do, like getting in a line to buy eye scream or making friends with other monsters. Whenever he tries getting close to them, he realises they just can't see him. Now that the Day of the Dead is fast approaching, what can he do to make them notice him and to share with them something he loves? With fancifully detailed artwork and visual humor, debut picture-book creator Flavia Z. Drago's vivid illustrations tell a sweet and gently offbeat story of loneliness, bravery, and friendship that is sure to be a treat for little ghouls and goblins everywhere.