Spoilers Ahead! (marked in purple)
This is such a fun read!
Willow's family have just moved to Nowhere and while her parents are getting the ghosts out the cellar (maybe literally), she's been sent to Camp … Whatever for a week. Willow isn't thrilled about the move or camp, but at least she'll be getting a week's respite from Gryphin, her younger brother.
There's more to Camp … Whatever than meets the eye, and it's not just because of the thick fog that covers the island. There are the mysteries of the missing candy and missing children to solve, the cook is suspected of being a vampire and there are weird gnomes everywhere. The Camp Director has plenty of his own stories to tell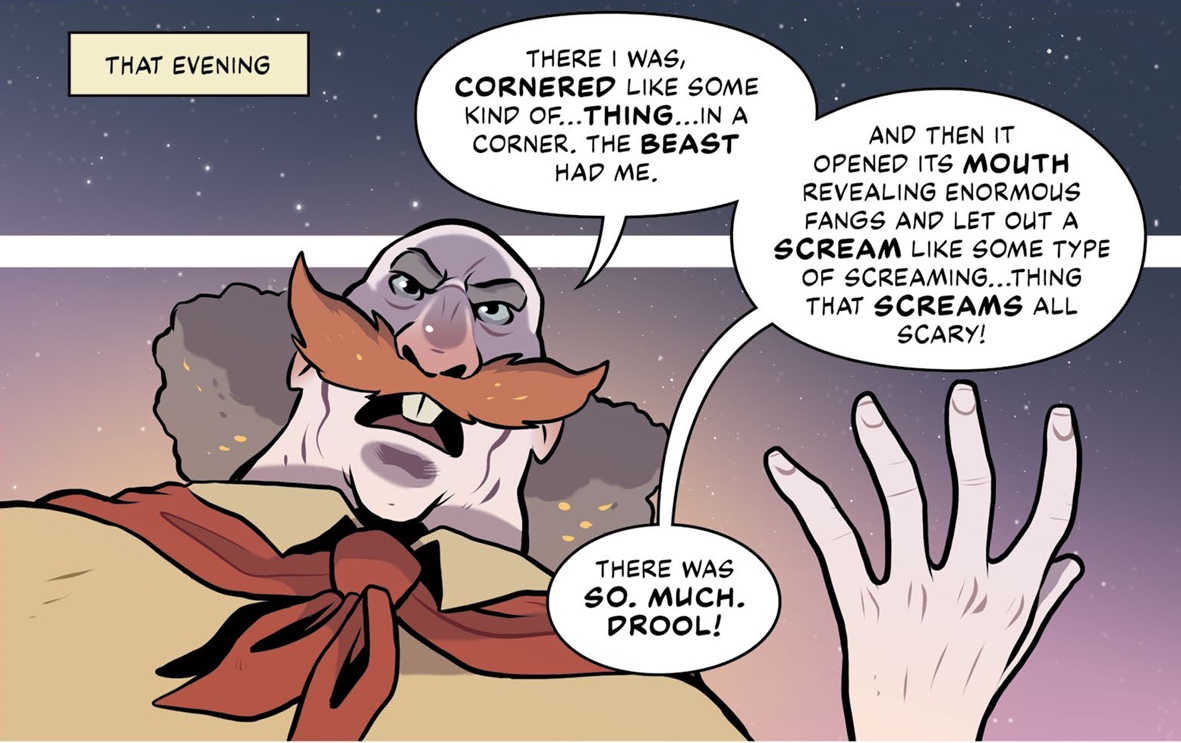 and the island even has its very own spooky legend.
"When the blood of my blood is spilled from a star, and the shadows of elves return from afar, I will once again walk this plane bringing death in tow."
Willow and her new friends, Violet, Emma and Molly, won't have much times for arts and crafts at this camp. They've got too many secrets to uncover.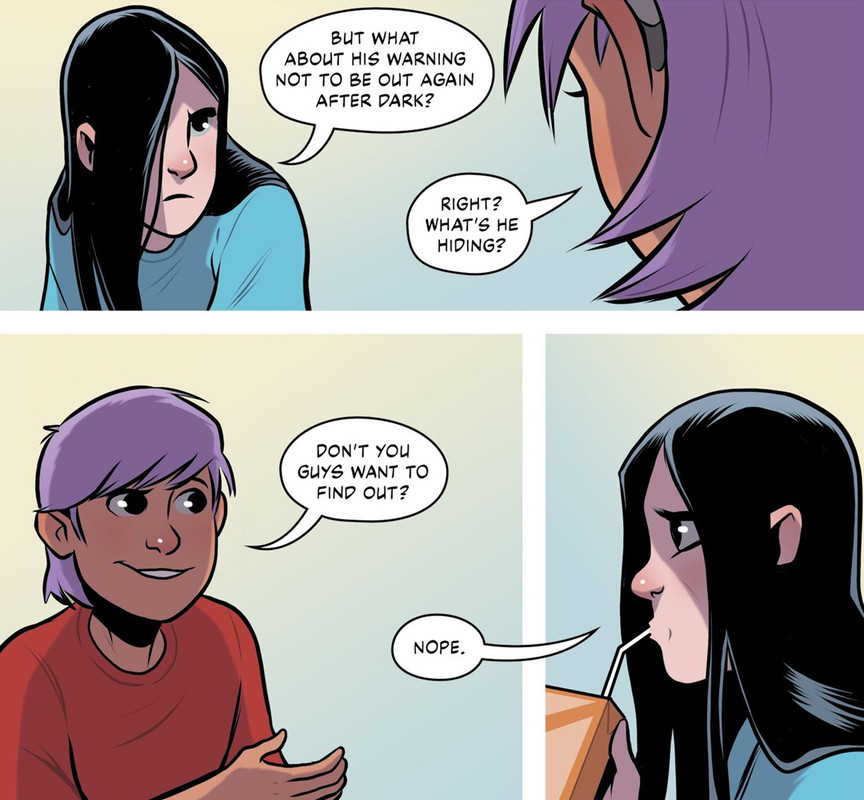 Eleven year old Willow is adventurous and smart, and she's never short of ideas or plans, even if they defy the rules. She's someone you'd have a lot of fun being friends with, if you didn't mind getting into some trouble along the way. Willow has hearing aids and her ability to sign becomes an important part of the story.
I loved the illustrations and had no trouble following the story or getting to know the characters. The only thing that's niggling at me is why, given the circumstances, Toast couldn't have told Elric the names of the other gnomes and saved him nearly thirty years of trying to guess them.
The target audience mentioned on the Simon & Schuster website is 9 to 12 years but this adult loved it and is hooked! I can't wait for the next volume!
While I definitely want to explore more of Camp … Whatever (I have to see some fog leeches!), I'm just as keen to find out what secrets are hiding in the town of Nowhere and I need to find out if there really are ghosts in the cellar of Willow's new home.
Thank you so much to NetGalley and Oni Press for the opportunity to read this graphic novel.
Once Upon a Blurb
Eleven year-old Willow doesn't want to go to her dad's weird old summer camp any more than she wants her family to move to the weird old town where that camp is located. But her family – and fate itself – seem to have plans of their own. Soon Willow finds herself neck-deep in a confounding mystery involving stolen snacks, suspected vampires, and missing campers, all shrouded in the sinister fog that hides a generation of secrets at Camp … Whatever it's called.