Illustrations – Chris Van Dusen
Mr and Mrs Watson are going to the drive-in to see When Pigs Fly, which may be a love story or inspirational, or perhaps even a figure of speech. Whatever it is, the Bijou Drive-In concession stand most definitely sells popcorn.
"Yes," said Mr. Watson, "it says here that the Bijou proudly serves real butter on every Bottomless Bucket of popcorn."
Butter, you say? All you can eat? That sounds like a job for Mercy Watson!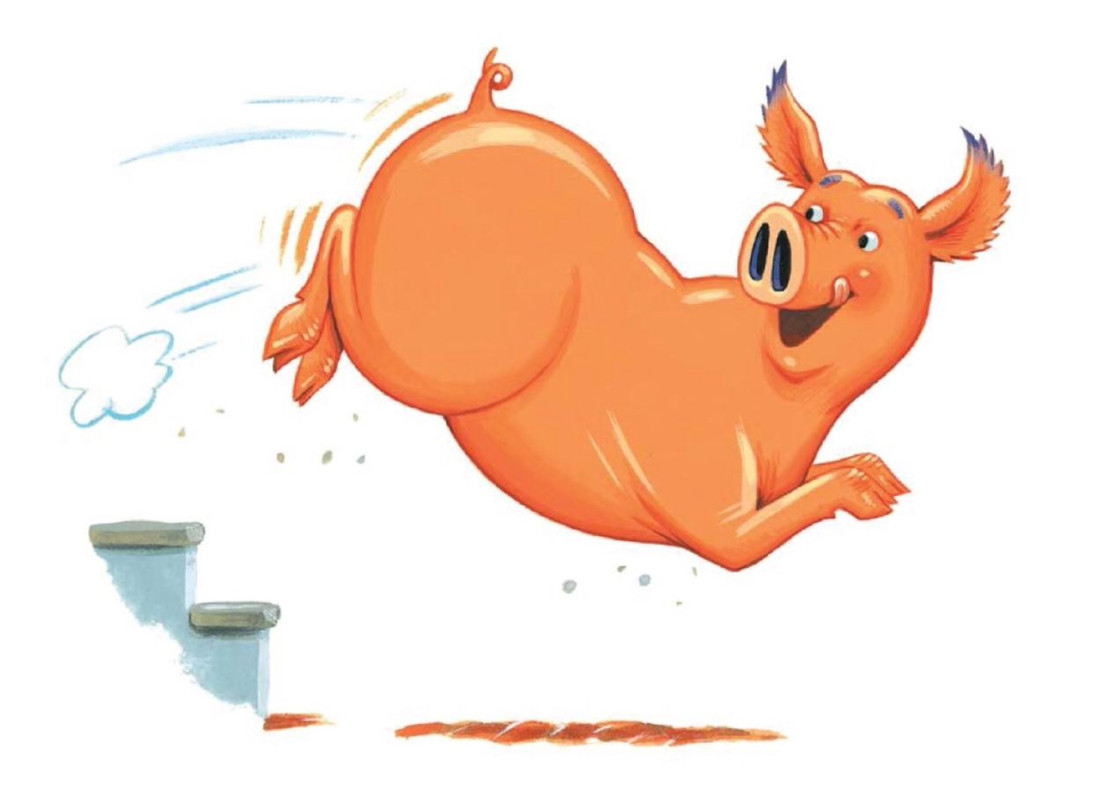 She's in! So are some of the other residents of Deckawoo Drive. They all pile into the Watson's pink car and make their way to the drive-in. Once there, the buttery popcorn smell is irresistible. Mercy needs to investigate.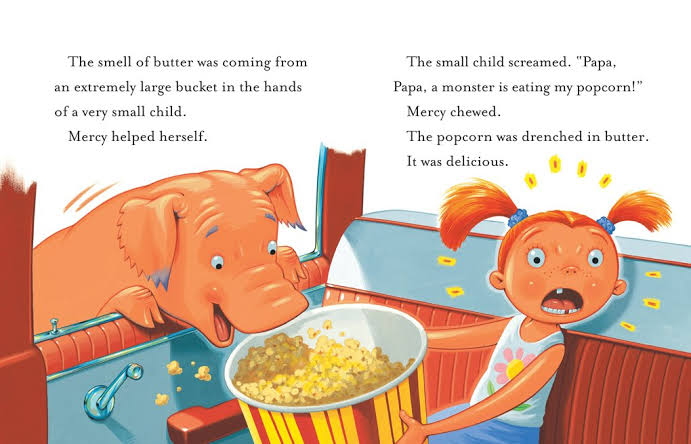 Not everyone is happy about a porcine wonder investigating their buttery popcorn though. Pretty soon Mercy is the entertainment, not the movie.
It seems like pretty much every character you've met in this series shows up in this book. This is the first Mercy Watson book I've read (other than the prequel) but I knew some of the characters from the couple of Tales from Deckawoo Drive series I've already enjoyed.
Kids will enjoy Mercy's antics, although young readers may have trouble with the pronunciation of some of the characters' names. Bonus adult nostalgia points for the drive-in setting.
I absolutely adore the illustrations. They're colourful and fun, and all of the characters are very expressive. Interestingly, the humans are the same colour as Mercy.
I wish my library had the first five books in the series so I could binge them all! This pig is so cute!
Once Upon a Blurb
The porcine wonder is off to the drive-in – and driven to follow that buttery smell – in a comic crescendo that reunites a familiar cast of characters.
Some may find it wonky to take a pig to the movies. But not Mr. and Mrs. Watson, who think the title of the film, When Pigs Fly, is inspirational. And not their beloved Mercy, who is inspired by the fact that the drive-in proudly serves real butter on its Bottomless Bucket of popcorn. So when they pull up in their convertible, Mercy lifts her snout and becomes a pig on a mission – for what is more heavenly than being hot on the trail of a true butter smell?
Masterful slapstick director Kate DiCamillo sends Mercy on a delirious chase, followed by a trail of hapless rescuers whom fans will recognise from prior episodes. And Chris Van Dusen's comic retro illustrations perfectly capture a nostalgic pastime – along with the newest antics of a charmingly single-minded pig.