Illustrations – Daniela Sosa
Zaiba and Poppy have a new friend, Olivia, whose family has recently moved to Oakwood Manor. This home has a long and interesting history and there are plenty of rooms to explore, some of which have secrets to uncover.
There's also one other minor detail; the Manor is haunted. Plates have been smashed, furniture moves on its own, items have gone missing and now sinister messages have been found within the home.
"Wow, that's a lot of creepy stuff. Why do you live here again?"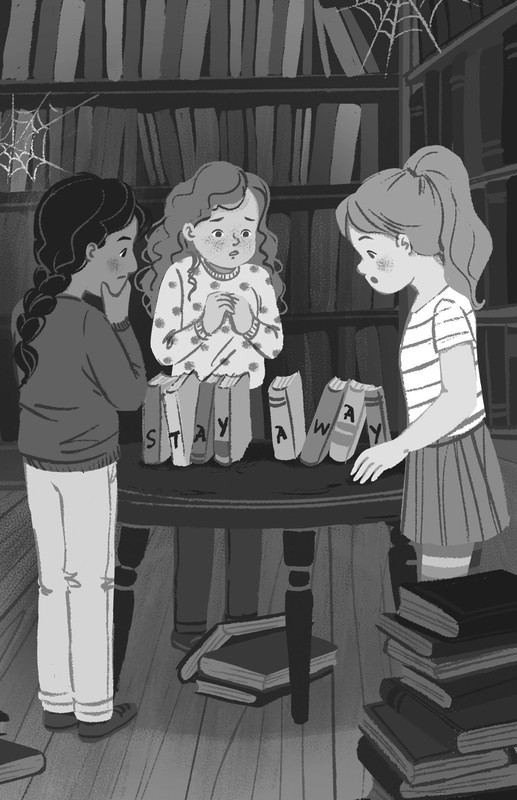 Although, not everyone agrees that this is a case for the Ghostbusters.
"From a scientific point of view, there is absolutely no hard evidence to prove that ghosts exist."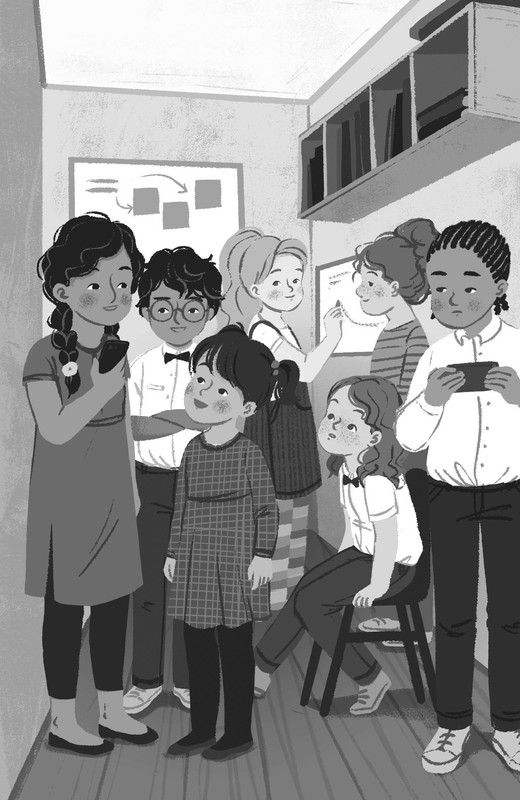 Zaiba's brother, Ali, may be right about that but whether the cause of the disturbances is supernatural or otherwise, it's definitely something the Snow Leopard Detective Agency UK are going to figure out. They have their next case and some extra investigators to help them solve it.
Ali also has a new friend, Olivia's younger sister, Flora. Ali and Flora both share a love of knowledge so they're well matched. There are also Ade and Layla, whose parents are guests at the party Olivia's parents are hosting.
I would love to live in Olivia's new home. Befitting a good mystery, there are secret passages and there's even a murphy door in the library. This home has its very own library! 😍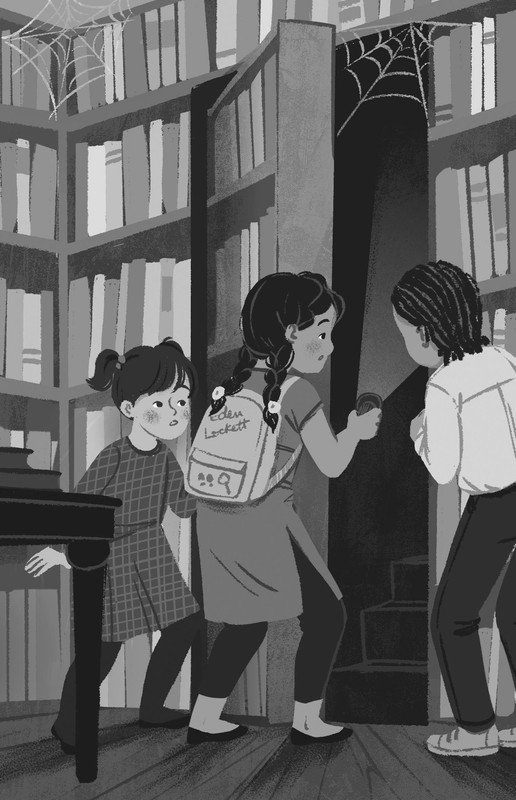 While adult me solved the mystery alongside Zaiba, kid me probably would have been befuddled by all of the people acting suspiciously.
You could jump straight into this investigation without getting lost but some details of previous investigations are mentioned, so I'd recommend reading the series in order.
I always enjoy Daniela Sosa's illustrations and they help bring the story alive here. From highlighting friendships to pointing out the clues (or are they red herrings?), the details line up well with the text.
Stick around after you solve the investigation for some fun extras: detective tips, some Oakwood Manor history, information about jinn, fun things to do during a sleepover, a recipe, jokes and an excerpt from Zaiba's first investigation.
If there were two things that went well together, it was chocolate mousse and crime solving!
I'm already looking forward to Zaiba's next investigation, The Smuggler's Secret.
Thank you so much to NetGalley and Stripes Publishing, an imprint of Little Tiger Group, for the opportunity to read this book.
Once Upon a Blurb
Determined to be the world's greatest detective, Zaiba is always on the lookout for a crime to solve!
When a new family moves to the village, Zaiba is intrigued to hear about the strange happenings in their home. Things go missing, objects are smashed and unfriendly messages are painted on the walls. There have always been rumours that the house is haunted, but is a ghost really causing all this trouble? Zaiba and her team are convinced that the culprit is very much alive – and won't stop until they get what they want…
The third book in a fun, fresh and exciting new detective series, for readers not quite ready for Robin Stevens, Katherine Woodfine, High Rise Mystery and Nancy Drew.