Little Roo wants to play with the other joeys and she would love to have a friend but she's scared. It's all new to her and she's shy.
But Little Roo wanted to stay hidden even more.
With her mother's encouragement she is brave enough to peek outside of the pouch. It's then that she realises she's not the only one who's afraid of new things.
This is such a sweet picture book, with Little Roo discovering that when she is brave enough to try new things, they're not as scary as she first thought.
The illustrations are beautiful and Little Roo is very expressive (when she's not hiding in her mother's pouch). The grayscale of the animals set against the soft pastels of the backgrounds makes the book itself feel non-threatening.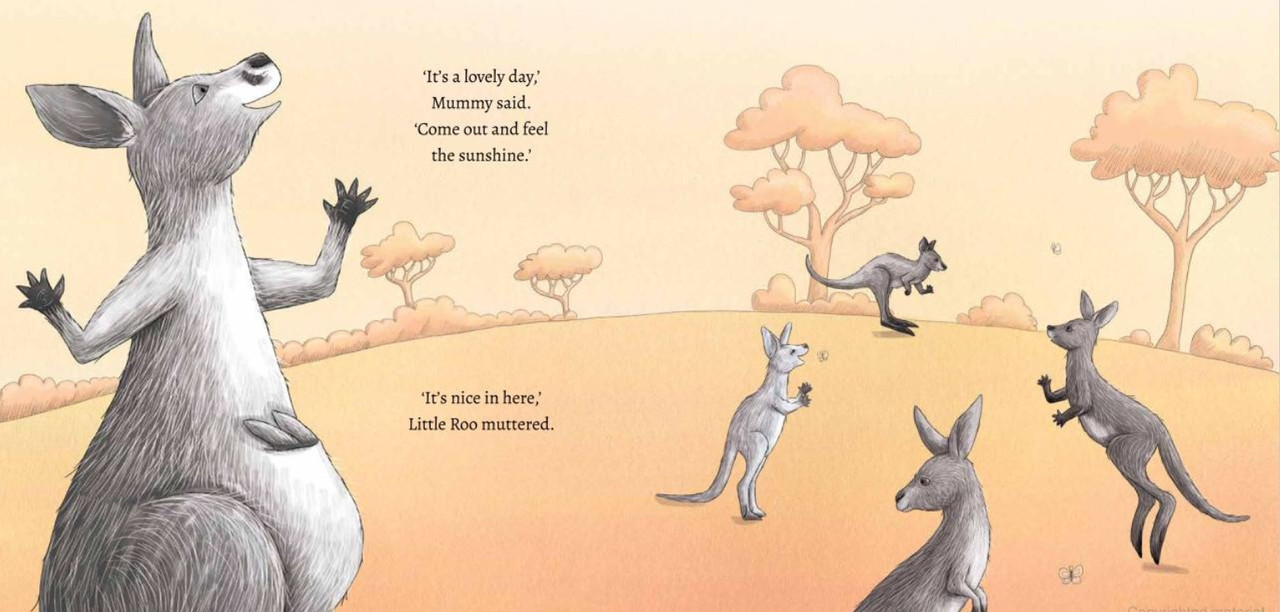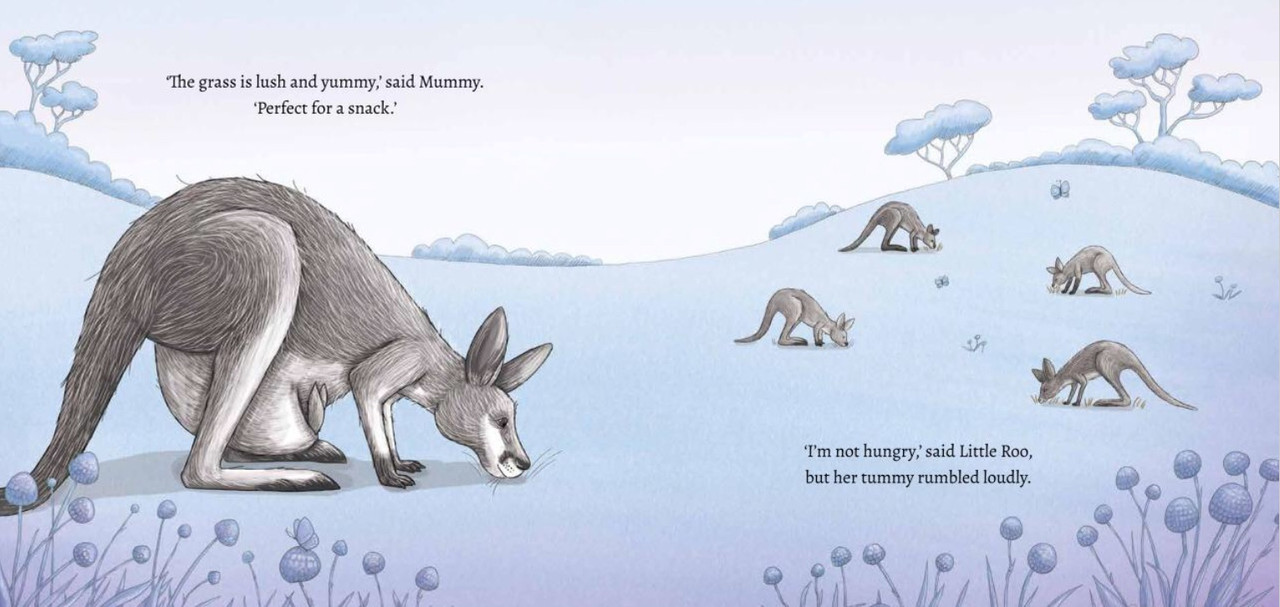 I can easily imagine other shy joeys borrowing some of Little Roo's courage and taking the leap into some fun new experiences.
Once Upon a Blurb
'Come along, Little Roo!' called Mummy. 'It's time to go.'
Deep down, Little Roo wants to play, but everything here is new and different … and a little bit scary. With Mummy by her side, will Little Roo be brave enough to venture out?
Favourite Australian picture book creator Renée Treml is back with this gentle, comforting story of a shy kangaroo joey.