Illustrations – Sophie Corrigan
"Merry Fishmas!"
Shelly the shark has something special planned this Christmas. She makes a sign for her front door welcoming everyone to Santa's Grotto. The only problem is that none of the other fish trust her, so they quickly make themselves scarce. Fair enough, too. I'm pretty sure I'd be questioning Jaws' motives before willingly stepping foot inside their home.
The exception is one inquisitive squid named Sid. Maybe Sid doesn't know who lives behind this driftwood door or maybe they're just so excited about meeting Santa Claus… Soon Sid finds himself face to face with Santa Jaws, not Santa Claus.
This book is so cute! The rhymes flow well and the repetition isn't overused. The highlight of this book for me, though, were Sophie Corrigan's illustrations. They use bright colours, the fish are all quite expressive and there are plenty of details to enjoy.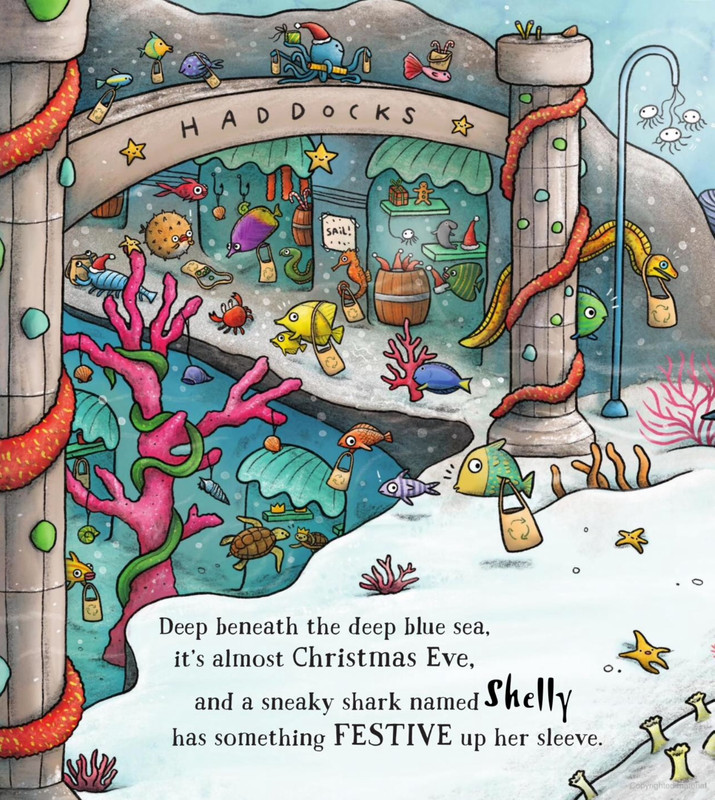 I particularly loved the coral Christmas trees with shell decorations, the snowman made of sand, the angler fish finding love beneath the mistletoe and the stingray wearing a Santa hat.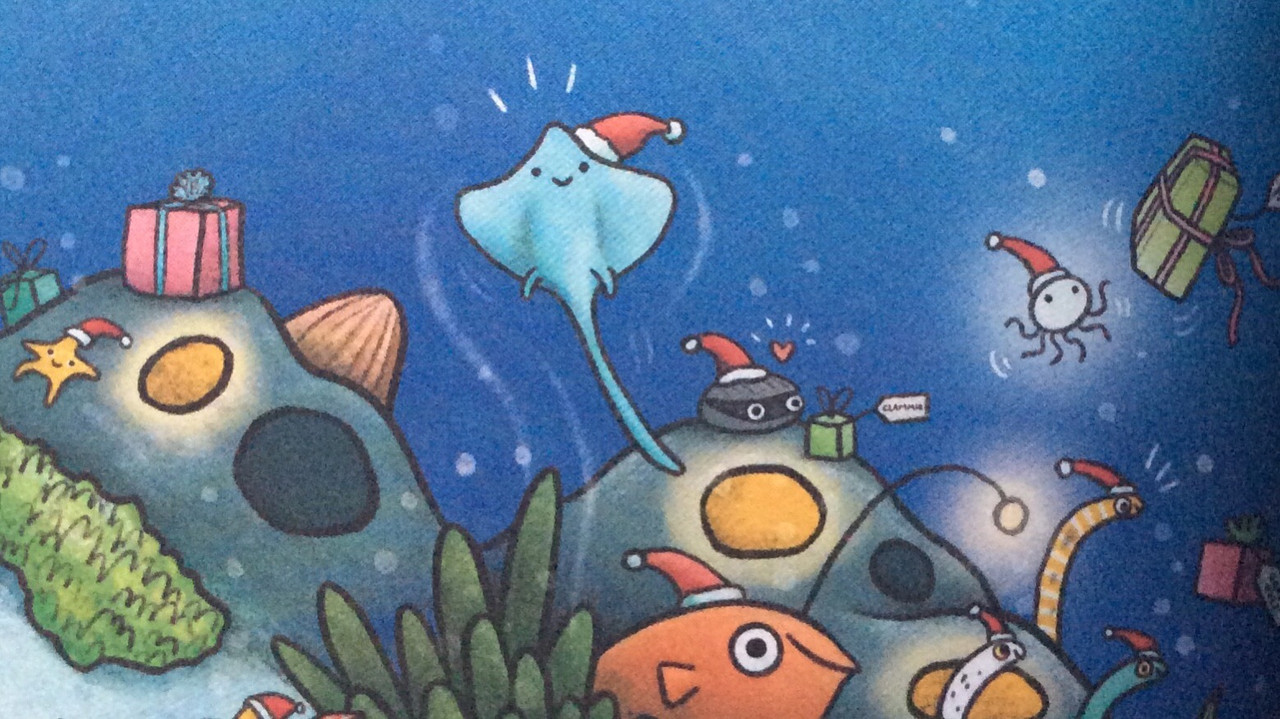 I hereby decree that stingrays must wear Santa hats at all times from this day forth, so we may never forget how adorable they make them look.
Once Upon a Blurb
Today's my LUCKY, LUCKY day.
Golly, whizz and gee!
For GUESS WHO's meeting Santa Claus …
Yes, me! Yes, me! YES, ME!
Ho-ho-ho! It's Christmas Eve and Sid the squid is SUPER-excited. He's going to meet Santa Claus AT LAST!
But as he enters the dark underwater grotto, all is not as it seems …
Will there be a happy ending? Let's hope so. It IS Christmas, after all!