Spoilers (in the Content Warnings)
'I'd like to propose a bargain. I will offer you seven wishes. Whatever you ask for, I shall grant you. There are few limits.'
In this dark retelling, Eleanor is our Cinderella. After the death of her parents she was cared for by Mrs Pembroke, who Eleanor remembers fondly. It's been three years since Mrs Pembroke's death and in that time Eleanor's once soft hands have reddened and cracked, the result of her new role as one of Mr Pembroke's housemaids.
Eleanor's life is a daily struggle; her body aches from the work she does, she is never warm enough and she is always hungry. Then there is the constant threat of Mr Pembroke himself. Reading is Eleanor's only escape.
The dark spines of the books were rows of windows, waiting for the shutters to be pulled back.
Eleanor imagines what she would wish for if she were granted some like the characters in books she's read. Eleanor wishes that she could live a life without poverty, hunger and danger.
Eleanor tried to be good, she tried to be kind, but she wanted so many things that she could feel them gnawing at her from the inside.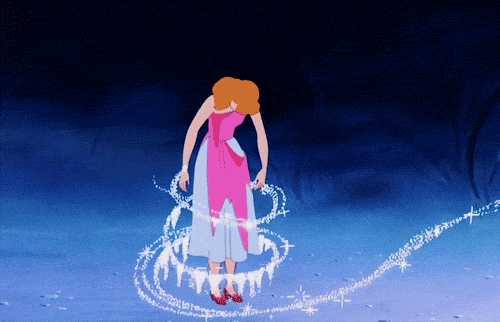 Eleanor needs to be careful what she wishes for, though, because her fairy godmother isn't the one who made you believe bibbidi-bobbidi-boo was a real spell.
No, wishes have some serious consequences in this fairytale.
Set in the nineteenth century, you know things are going to be pretty dire for women in general, but the teenagers who work at Granborough House also live with the constant threat of danger inside the house. I empathised with all of the housemaids but never connected with Eleanor. I didn't like her, which made it difficult to become invested in the potential the wishes had to improve her circumstances.
I found some parts of the book repetitive and it felt like a longer read than it actually was, predominantly because the settings and the majority of the women's lives were quite bleak.
I enjoyed anticipating how Eleanor's wishes would be granted and seeing how she would react when she was given what she asked for, especially when expectation and reality didn't line up.
I am left with a few unanswered questions but none that will keep me up at night. I expect the ending may not be for everyone but I loved it.
'If you want something, my dear, you must ask for it.'
Content warnings include abortion/miscarriage, physical abuse and the consistent threat of sexual assault, along with mention of previous instances.
Thank you so much to NetGalley and HarperVoyager, an imprint of HarperCollins UK, for granting my wish to read this book.
Once Upon a Blurb
A deliciously gothic story of wishes and curses – a new dark fairy tale set against a Victorian backdrop full of lace and smoke.
Once upon a time Ella had wished for more than her life as a lowly maid.
Now forced to work hard under the unforgiving, lecherous gaze of the man she once called stepfather, Ella's only refuge is in the books she reads by candlelight, secreted away in the library she isn't permitted to enter.
One night, among her beloved books of far-off lands, Ella's wishes are answered. At the stroke of midnight, a fairy godmother makes her an offer that will change her life: seven wishes, hers to make as she pleases. But each wish comes at a price and Ella must decide whether it's one she's willing to pay …