Illustrations – Anton Emdin
It's time for Duck Creek's Halloween Fair and Nelson and Kenny have been eating all their vegetables and working out to prepare for it. Last year they weren't tall enough to go on the scariest rides but they're determined to be able enjoy them this year.
It's a good thing Grandma has a brand new invention, a size converter, which she cautions the boys not to use because it still has some kinks.
Like accidentally making you smaller when you wanted to be taller. This comes with a unique set of problems.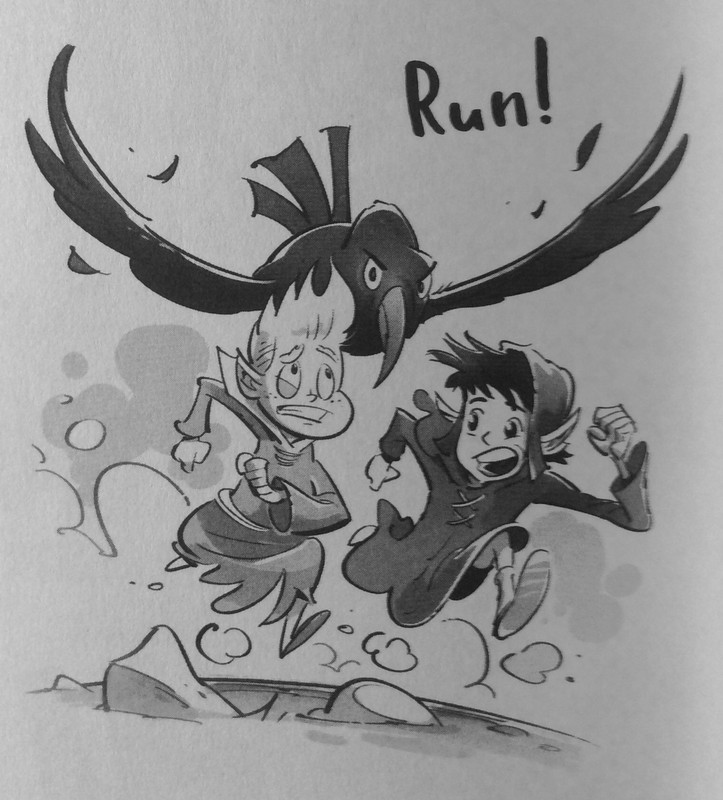 It wouldn't be a Ninja Kid book if evil Dr Kane didn't show up in his helicopter, ready to implement his latest dastardly plan to run everyone out of Duck Creek.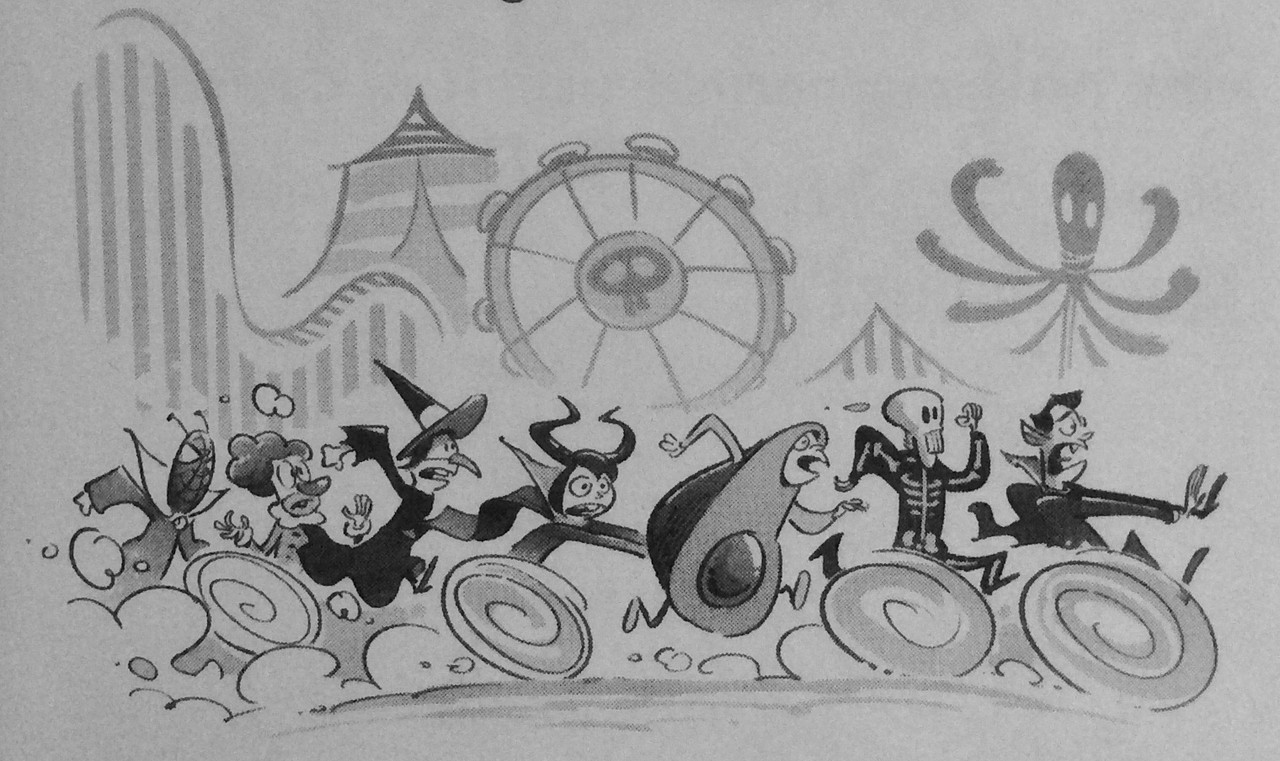 This looks like a job for Ninja Kid and H-Dude!
'Ah, maybe they've got other problems to deal with'
Ninja Kid and H-Dude may look more adorable than they ever have before …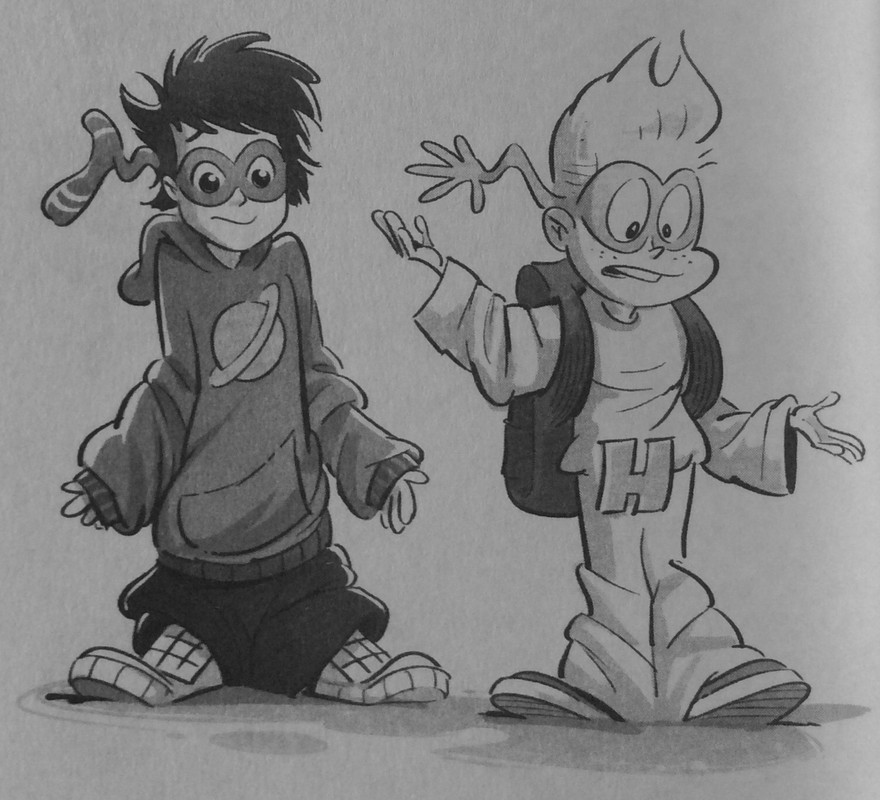 but they're still ready to take on Dr Kane and save Duck Creek again.
Grandma, as usual, was the highlight of the book for me. Readers who have been following this series from the beginning are being rewarded for their patience; we're closer than ever to finding out exactly what happened to Nelson's father.
Anton Emdin's illustrations are staying true to the style Jeremy Ley introduced in the early books. The details are fun, the Halloween costumes are imaginative and the fair definitely looks like somewhere I would want to spend Halloween.
Once Upon a Blurb
The fair is in town! Nelson and Kenny want to go on ALL the rides! But after testing Grandma's new invention, they're suddenly TOO SMALL to go anywhere! Luckily, Nelson and Kenny have a plan to get TALLER again … way, WAAAAY TALLER!