Text – Lily Murray
I didn't think the awe I felt when I first saw Helen Ahpornsiri's A Year in the Wild could be replicated. I was wrong. Beneath the Waves has had the same effect on me.
Helen took me on a journey through the seasons in A Year in the Wild, using petals and leaves to create the most adorable array of animals. My favourite image from that book remains the owl.
In Beneath the Waves, Helen uses seaweed, coastal flowers and garden plants to explore the coast, open ocean, tropics and polar waters. I loved the entire book but did have a few favourites:
The baby turtles, each of which have a different expression and unique shell design.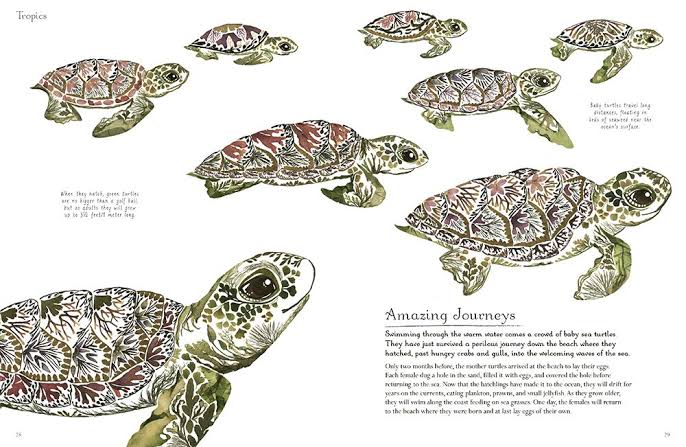 The contrast of the polar bear against the black background enables the details to stand out more. There's a black background behind the angler fish as well and it's absolutely stunning.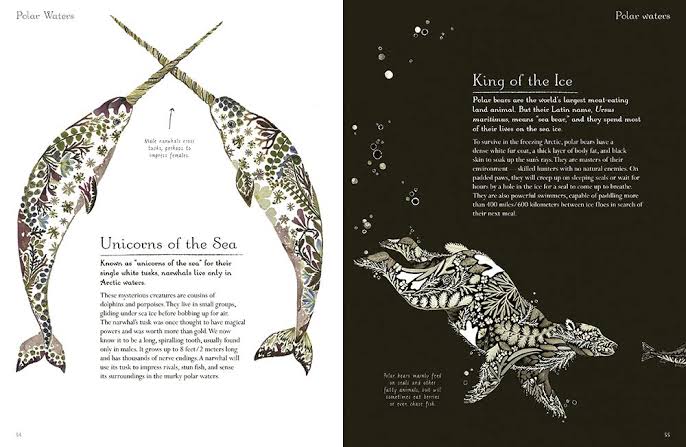 The blue whale. Not only was this image so detailed, my favourite fact of the book accompanied it. Their "tongues alone weigh as much as an adult elephant!" How's that for perspective?!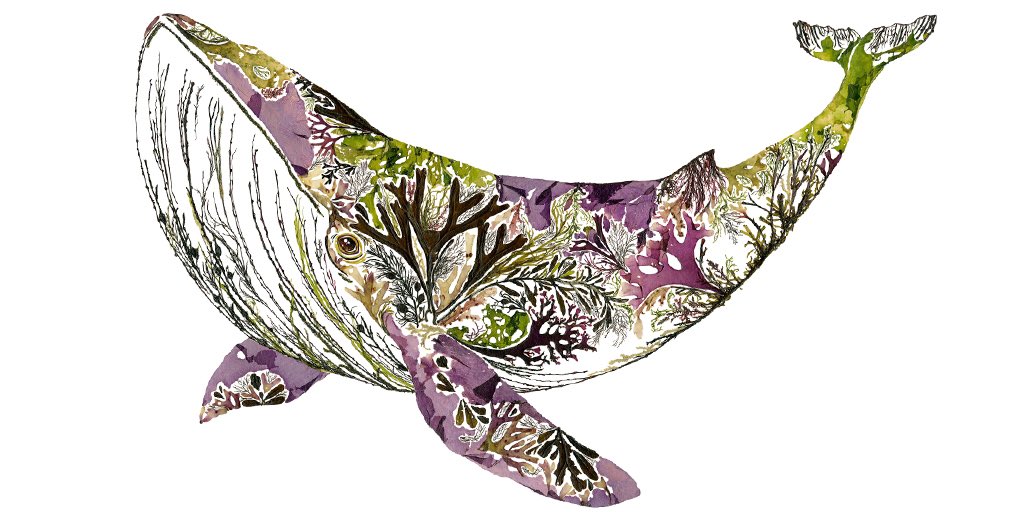 If you can't believe an artist could possibly transform pressed plants into such realistic animals, I'd encourage you to watch Helen at work on YouTube.
I can't wait to see what she comes up with next.
Thank you so much to Allen & Unwin for the opportunity to read this book.
Once Upon a Blurb
Take a journey through the oceans of the world in this beautiful book, made entirely from hand-pressed plants.
Artist Helen Ahpornsiri transforms silky seaweeds, feathery algae and bright coastal blooms into playful penguins, scuttling crabs and schools of silvery sharks. Turn the page to explore each corner of the oceans, from hidden rock pools to the darkest depths. Marvel as plants transform into marvellous creatures, and discover the magic and beauty that lies beneath the waves…