Love never, ever changes,

no matter what life brings.

Love lifts you up when you are down.

It helps you find your wings.
Okay, so if you wanted to make my heart go all squishy and get my brain stuck on 'Aww!', this book is probably how you'd go about it. A duck explains unconditional love to their five ducklings and they're all so adorable! It kinda feels like cheating to use ducks to increase the cute factor but it works.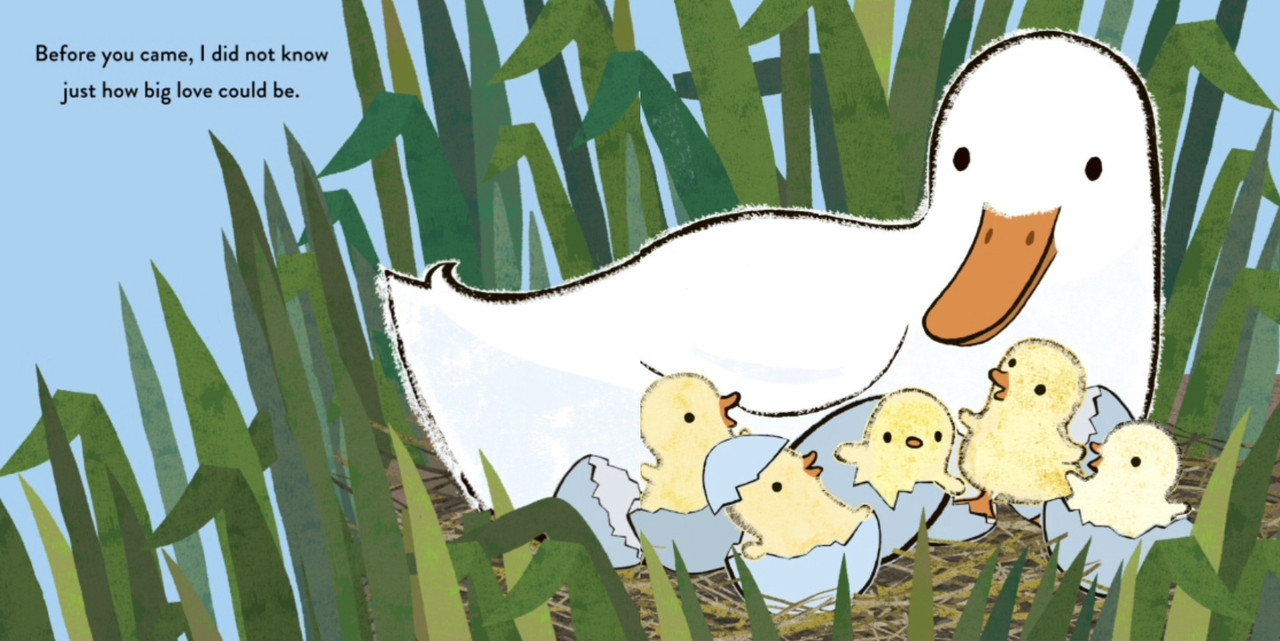 It doesn't hurt that you're greeted by shiny gold embellishes every second time you turn the page, giving the sun, stars and water the shimmery treatment. I may have read this book more than five times already…
Once Upon a Blurb
"Before you came I did not know
just how big love can be.
Love's wider than the ocean,
it's deeper than the sea." 
Does love have a size? A family of ducks celebrates the boundless affection between them in Emma Dodd's gentle rhyming ode to unconditional love.