Illustrations – James Hart
All superheroes need an origin story. Usually this involves surviving significant trauma. Amber is no different. She was only nine years old when both of her parents died and her thirteen year old brother, Reggie, became comatose as a result of a meteorite falling on their home.
Years later, Amber remains scarred both emotionally and physically.
Every day she caught someone eyeballing the twisted vortex of dark red lines that covered her right cheek.
Although the meteorite took almost everything from Amber, it didn't steal her love of insects.
'They're the closest thing we have to dragons,' she said.
Amber is bullied by the mean girls at school but finds a friend in Justin.
It was nice that Justin also liked bugs. Perhaps they could be weirdos together?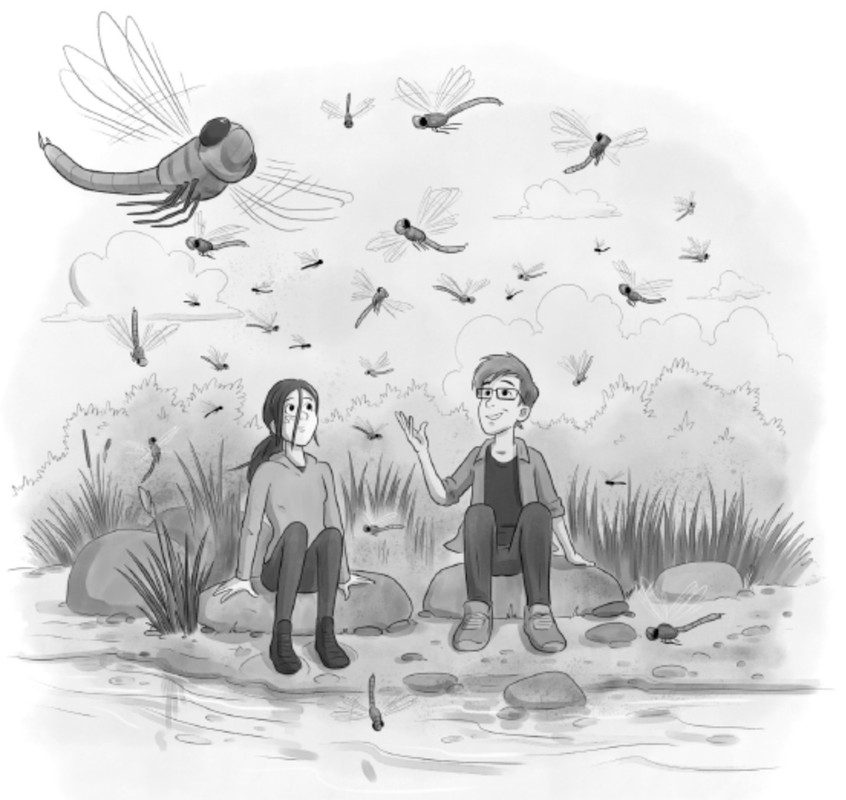 The purple goo from the meteorite that seeped into Amber's skin has changed her in ways she's only just beginning to understand. Now she's attracted the attention of people who definitely don't have her best interests at heart.
The first in a new series, Skydragon provides readers with information about Amber's life before and after the meteorite. She deals with bullies, loneliness and grief as she starts to figure out her new powers.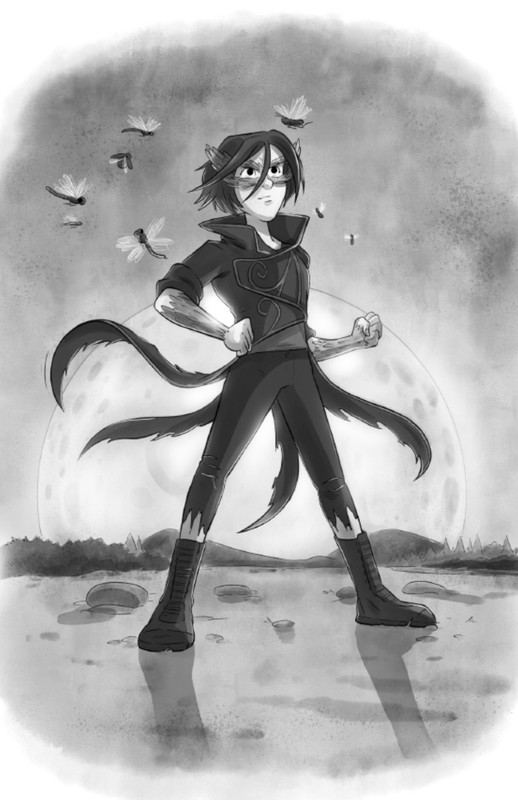 James Hart's illustrations bring the wonder, danger, grief and action to life. There were a couple of times when the pictures didn't line up with the text, e.g., the fallen beam that traps Liz isn't shown in the illustration and a couple of times the expressions pictured don't match those described in the text, but overall I really enjoyed them. I particularly liked the detailed illustrations of insects and when Amber has become Skydragon.
I can see some parallels between Skydragon and Firefighter in this book and Nelson and his father in the Ninja Kid series.
I'm looking forward to watching events unfold as Amber learns some critical information readers already know.
Once Upon a Blurb
Amber knew she'd been given an incredible power, but was it a freak accident, or was there something she was supposed to do with it?
Controlling her new ability might be the hardest thing Amber has ever done. Especially when she is running for her life.
Who is her mysterious enemy? What connection does he have to Amber's past? And, most importantly, does Amber have what it takes to truly become … Skydragon?