Illustrations – Peter Cheong
'Every good deed makes the future a little brighter.'
Anh Do has another winner on his hands with this first book in a new series. It's dystopian. It's time travel. It's a bunch of animals who didn't cut the mustard working together to save the world!
Pow Pow Pig, Kung Fu Duck, Cha Cha Chicken and Barry the Goat are my new favourite team up. They've all completed their CHOC (Creatures Helping Other Creatures) training and are keen to begin making a difference.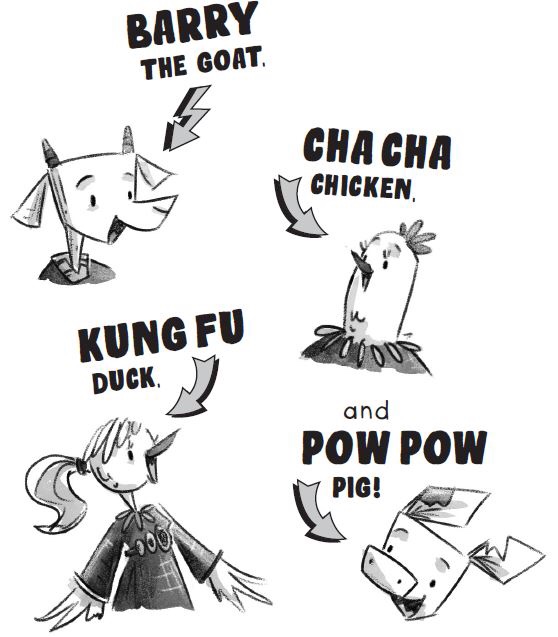 While Pow Pow Pig wants more than anything else to join A team, he knows that's not likely because, while the rest of the trainees have been busily learning the skills needed to help other creatures, Pow Pow and his friends have been stuck on cleaning duty. But they never thought that they would be assigned to … Z team.
A series of events promotes this rag tag team from zeroes to potential heroes. The fate of the world is in their trotters, wings and hooves. Now they must travel back in time to prevent the world from ending. If only it was that easy.
There's something about Anh Do books. It only takes me about two pages to get sucked into the story and I fall in love at first sight with the new friends I meet.
The story is imaginative but it was the details that captured my attention. In particular, Kung Fu Chicken's skills with a tea towel delighted me.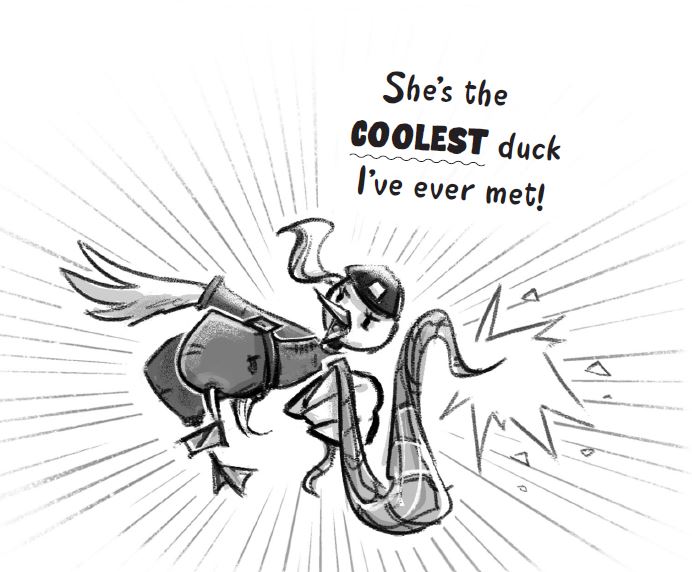 I also loved how the team work together to solve problems, persevering despite the odds that are stacked against them.
I wasn't previously familiar with Peter Cheong's work but his illustrations bring this team and the rest of the creatures to life. In keeping with the humour that's pretty much a given with Anh Do's books, Peter majors on expressions and action, complimenting the text well. Be on the lookout for a cow who's been cured of mad cow disease.
I can't wait for the next book in the series. This one ends on a cliffhanger and my mind is frantically trying to predict where (or should I say, when) this team will end up next. While I already have a pretty good idea how this series is going to end, I hope it's a long ride because everything I love about Anh Do books is already evident here: underdogs, friendship, teamwork, making the right (but not always the easiest) choices and humour.
And if I haven't already sold you on this book, you need to know one more important thing: there's a page of stickers at the end of the book! I'm one very happy book nerd.
Thank you so much to Allen & Unwin for the opportunity to read this book.
Once Upon a Blurb
A hilarious new adventure from the mega-bestselling author of Wolf Girl and Ninja Kid.
Hi there! I'm Pow Pow Pig!
Me and my friends didn't make the A team … or the B team … or the C, D or E teams ….
We made the Z team!
How are we going to save the world when we were the last ones picked?!