Illustrations – Lachlan Creagh
Gwen's pack has a new member, Rupert, who we met in The Great Escape. Picking up shortly after where we left off, Gwen and Rupert are keen to find the trucks that drove away from the camp. They're hoping their parents are amongst the adult workers that are being transported … somewhere.
Along the way they are chased by soldiers and meet Ma Taylor, a cat lady who proves that some adults in this world are still trustworthy.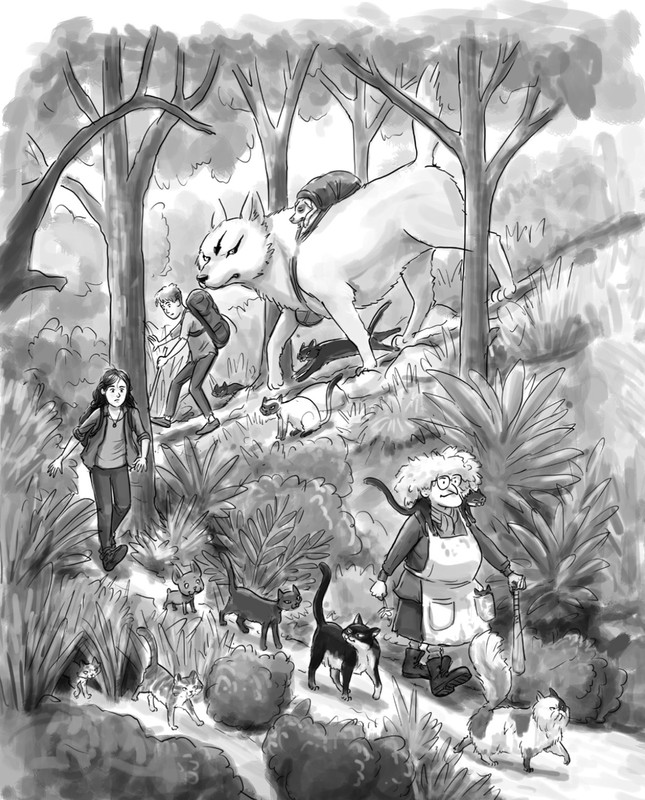 Between the chase sequence that led to a suspension bridge and the workers in the cave with mine carts, I couldn't help getting Indiana Jones and the Temple of Doom vibes from this book.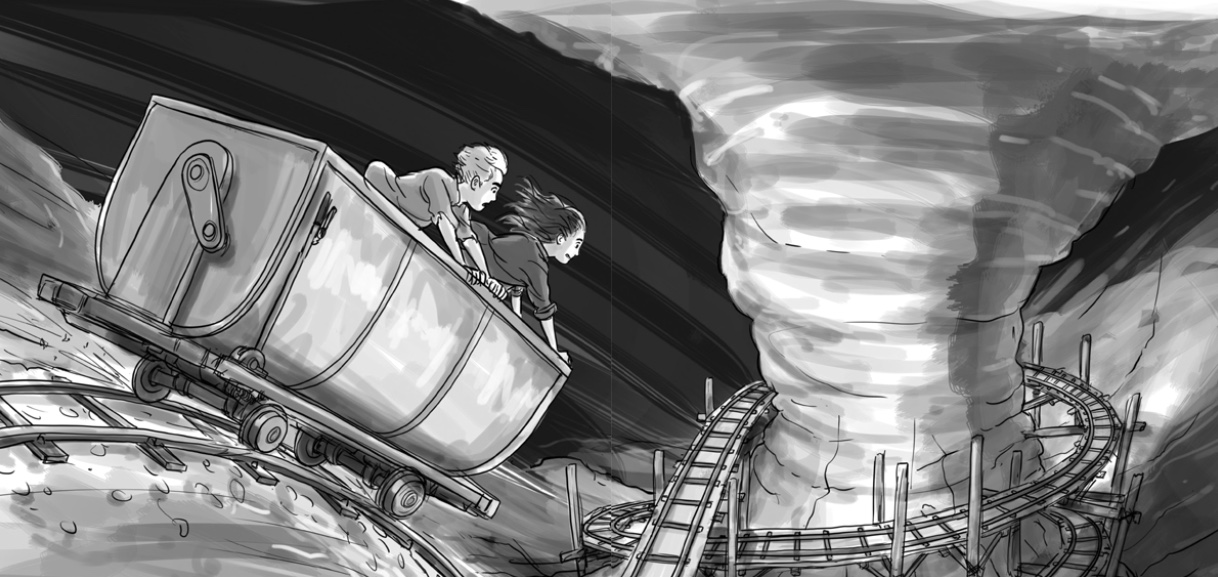 The attention to detail isn't quite as spot on in this book. An example was when Zip was being carried in a sling by Sunshine so he could rest a bit longer when the pack left Ma Taylor and her cats. Although he was supposedly still resting, a few pages later he was walking at the back of the pack with Nosey. Soon after, Zip is pictured being carried in the sling by Sunshine again.
The first two books in this series were illustrated by Jeremy Ley. Taking over from Ley in this book is Lachlan Creagh. While I could see differences between the ways Gwen and Rupert in particular were pictured by each artist, I still enjoyed the illustrations.
The dogs, wolf and eagle remain adorable.
However, I'm getting pretty annoyed that dogs keep getting injured. Zip, who was injured in the second book, was hurt another two times in this one. I'm really hoping that action and a sense of danger doesn't always result in animals being harmed in this series.
Once Upon a Blurb
Wolf Girl is back in the wild, but that doesn't mean life is any easier for her and her loyal pack of dogs.
She has been searching for her family for a long time. Just when she feels she is close, the soldiers following her start to close in. Then Zip is injured and the pack has to slow down…
Who can Gwen trust? And how will she keep her pack safe while they are being hunted by dangerous enemies?
Does this spell disaster for the one and only Wolf Girl?