Illustrations – Howard McWilliam
I love alphabet books and bedtime stories, and this book is both. I wish I'd learned the alphabet this way. There's no boring A is for Apples in this book; A is for Arms, enough that you will need to use all of your fingers to count them.
I would have giggled my way through this book as a kid and would have had fun calling out what each letter is for. The monsters aren't scary at all; they're actually quite adorable. Howard McWilliam's illustrations pop with colour and all of the monsters are expressive.
I enjoyed the continuity throughout the book. When you turn the page you get to see the tail end of the monster from the page before. Oftentimes you'll see snow or ooze on subsequent pages from the more messy monsters.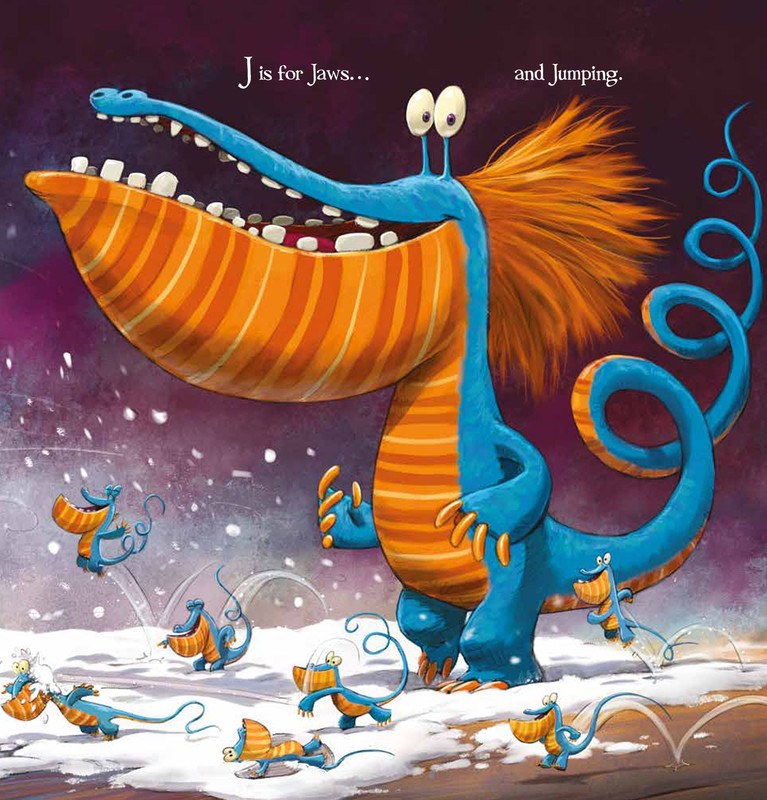 I loved the baby Jaws making a snow angel but my favourite monster was the one with green pigtails and pink tutu.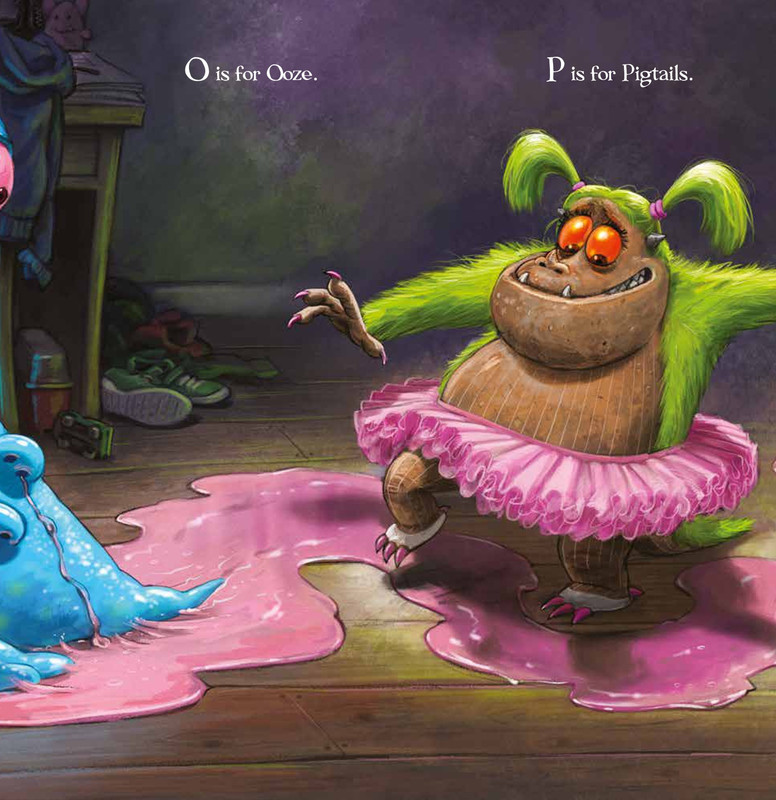 Howard McWilliam's alphabet is amazing. Not only does each letter match the colour scheme of each letter's monster, many of their attributes are also represented.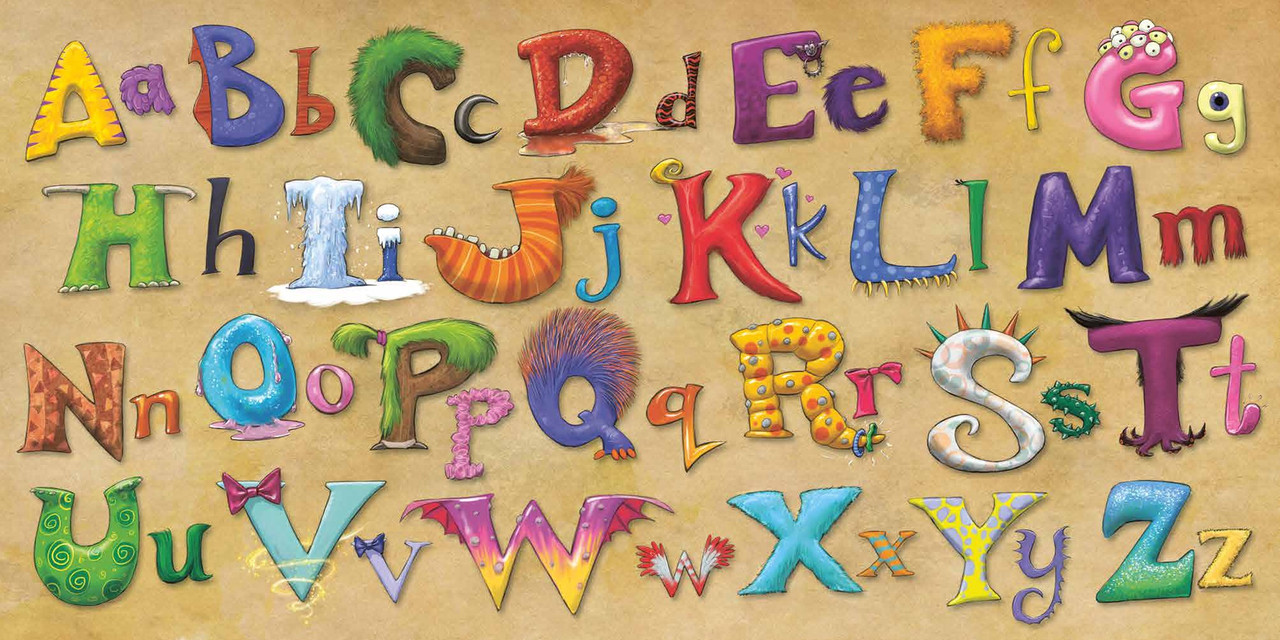 I would love to see a special edition of this book that includes an alphabet wall border. It needs to be on my wall.
I definitely need to get my hands on the I Need My Monster series.
Thank you so much to NetGalley and Flashlight Press for the opportunity to read this picture book.
Once Upon a Blurb
When Ethan can't sleep, he doesn't count sheep – he says his ABCs. But in monster-loving Ethan's alphabet, A is for Arms, B is for Belly, C is for Claws, and D is for Drool!
Kids will love pointing out the alphabetical attributes on the silly monsters that parade across Ethan's room – like earlobes, noses, spikes, and wings – and discovering where all of those monsters are headed.
By the time Ethan gets to Y, he's Yawning. And by Z, kids will be ready to sleep as Ethan does, surrounded by the tails, tentacles, and drool sticking out from under his bed. ZZzzzzz.

D is for Drool is a monstrously magnificent ABC book that offers a new way to fall asleep. With the perfect balance of giggles and shivers, it is a captivating companion to the award-winning I Need My Monster series.