Justin Chase is about to have a really bad week, starting at 5am. Who wants to be awake that early on a Monday? Not Justin, that's for sure. Yesterday was a big enough day; his mother did marry a vampire after all.
Today is shaping up to be even more hectic.
His mother and her new (possibly undead) husband are dropping Justin off at his father's house on their way to their honeymoon. Justin's father is on a new health kick (we'll see how long that lasts) and is now only eating green things. That's bad news for Justin, who can't find any other colours in the fridge. His Nan lives with his father and you're going to love her: she swears, crochets and drinks tea.
Justin's cat, who is essentially a ball of furry attitude (cattitude?) is newly missing, presumably abducted by aliens.
That kind of far-fetched, OUTLANDISH thing only really happens in PREPOSTEROUS kids' books.
You know, like this one.
And if that's not enough, Justin's being chauffeured to Day 1 of his brand new school in style. Sort of. His father drives an oversized toilet.
'What the actual WHAT?!'
Besides scoring detention on his first day and having to endure Maths Monday, Justin also meets his archnemesis and makes a name for himself at school.
Kids who aren't particularly squeamish (those with emetophobia may want to avoid this one) will love this book. Naturally, because this series was written during lockdown, toilet paper plays a fairly significant role (roll?) in this book. There are cringeworthy embarrassing moments, toilet humour and the promise of even more terrible and terribly funny things to come. Justin will be here all week!
The writing is fun but it's the illustrations that really bring the horror story that is Justin's Monday to life.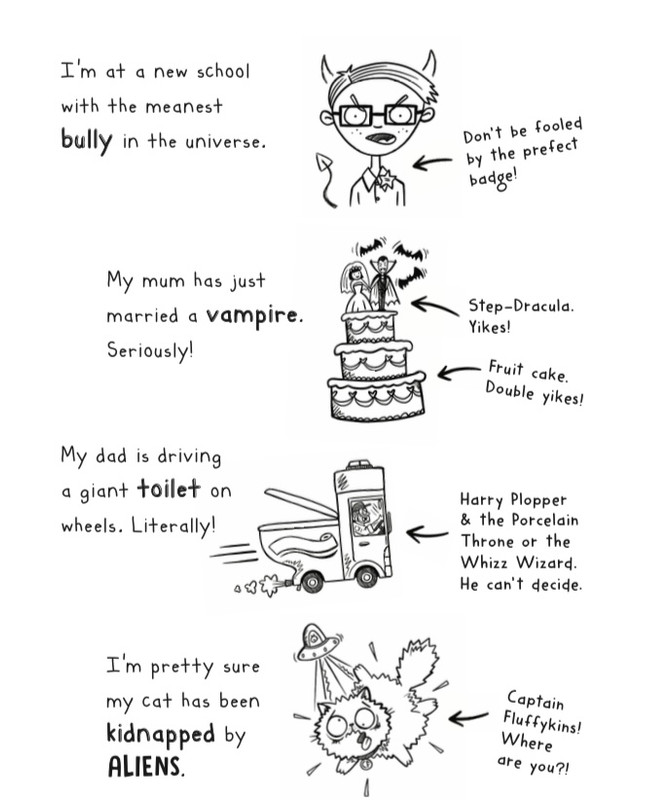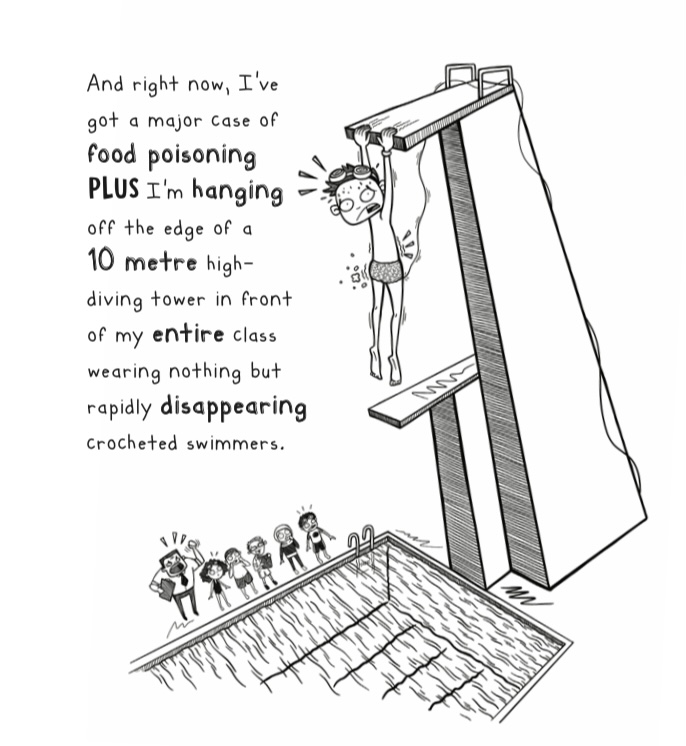 I loved the pages that the censors decided were too graphic to be seen, especially the one featuring the guinea pigs.
Be on the lookout for The Pluminator.
I'm most looking forward to getting to know Justin's next door neighbour, Mia, whose own illustrations are not to be missed. I'm ready to call my favourite character of the series: Nan. She hasn't had much page time yet but she's got so much potential.
I'm keen to continue this series. Tuesday is school photo day and plenty can go wrong there, the kind of wrong that could easily haunt Justin into his adult life. It's also the day of the Super Science Spectacular so I'm expecting some impressive explosive moments.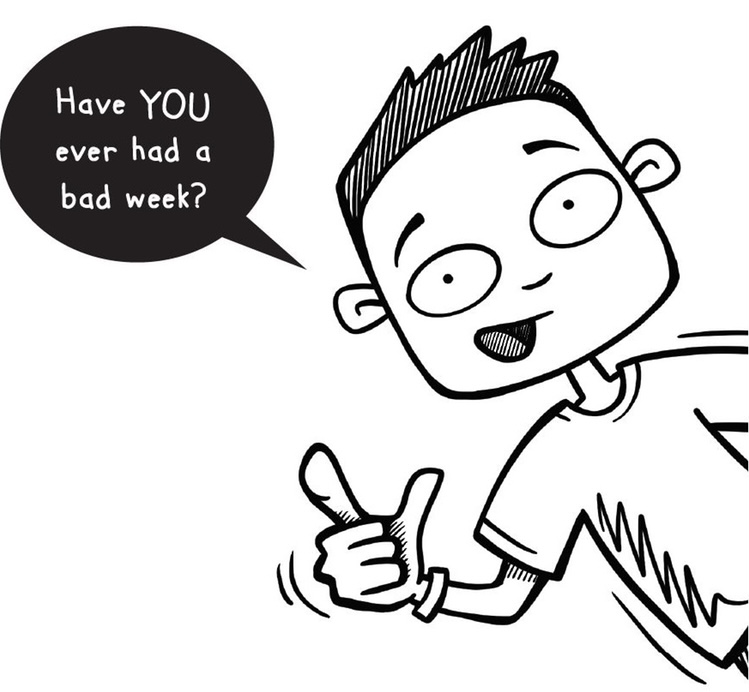 Once Upon a Blurb
Have you ever had a bad week? Justin Chase sure has, and this is it!
His mum has just married a vampire. His dad is driving a giant toilet on wheels. His cat has probably been abducted by aliens. A psychotic bully is making his first day at a new school miserable. And right now, he's hanging off the edge of a ten-metre-high diving tower in front of his entire class, wearing nothing but rapidly disappearing crocheted swimmers.
And it's only Monday!