Illustrations – Dan McGuiness
Hotdog and his friends, Lizzie and Kev, desperately want to go to Grizzney Land, but they don't have any money to pay the admission fee.
There's no problem these friends can't solve, though. They decide to earn the money themselves by starting their own business. Some jobs are harder than others but the friends persevere and finally the big day arrives. It's time for some fun!
While the usual teamwork and good attitudes from the three friends were on show throughout this book, it wasn't one of my favourites of the series. The jokes weren't quite as groanworthy as usual and I found myself wishing they were.
I wasn't quite sure how changing some rusty screws for new ones could magically make a gate that was seriously decrepit look brand new. I guess these friends are much more handy than I gave them credit for.
I enjoyed the time spent at Grizzney Land and definitely want to try out the Bear-O-Plane.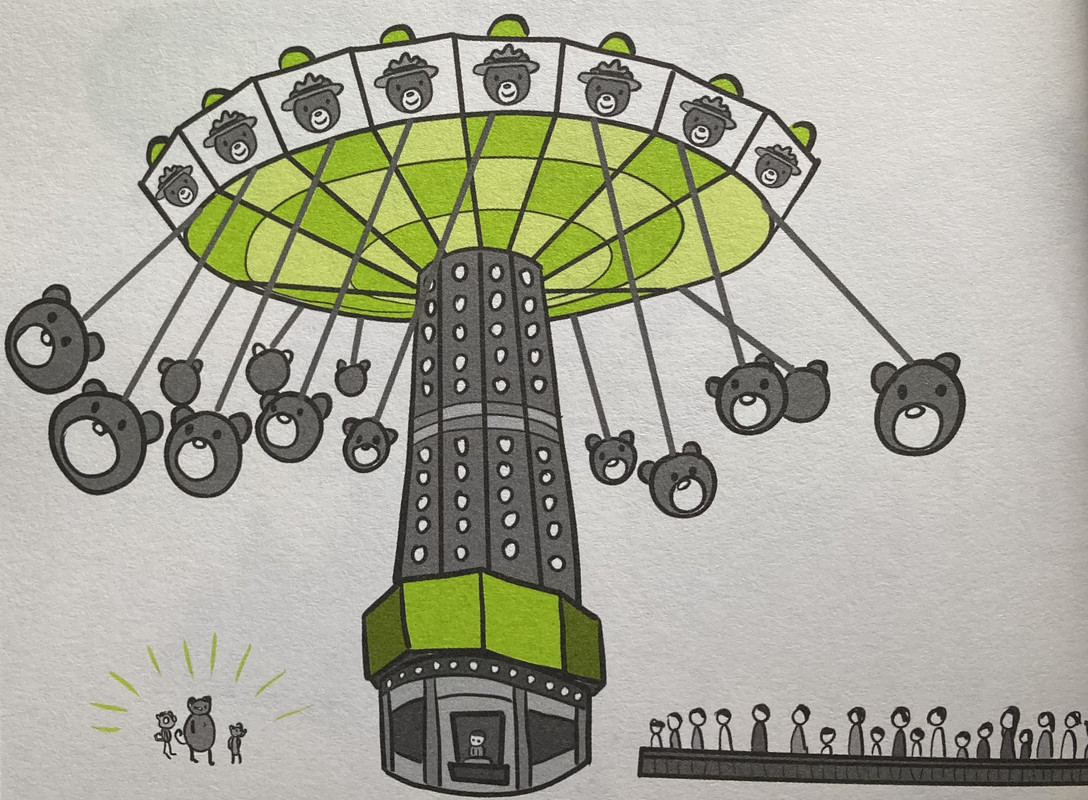 Once Upon a Blurb
Hotdog and his friends want to go to GRIZZNEY LAND, so they need to make money FAST! They decide to fix things with their tools! Will they nail it? Or will it be one AXE-ident after another?