In this semi-autobiographical graphic novel, Sarah Winifred Searle introduces us to Win. Their two best friends have enrolled at a new school so Win is starting the tenth grade alone. Fortunately for Win, they have art and it's through their independent study with Mrs Fransson that they meet April and Oscar.
I found the struggles of all three characters relatable. This could have been quite a dark story and it does touch on some difficult topics, specifically those relating to sexuality, identity and body image.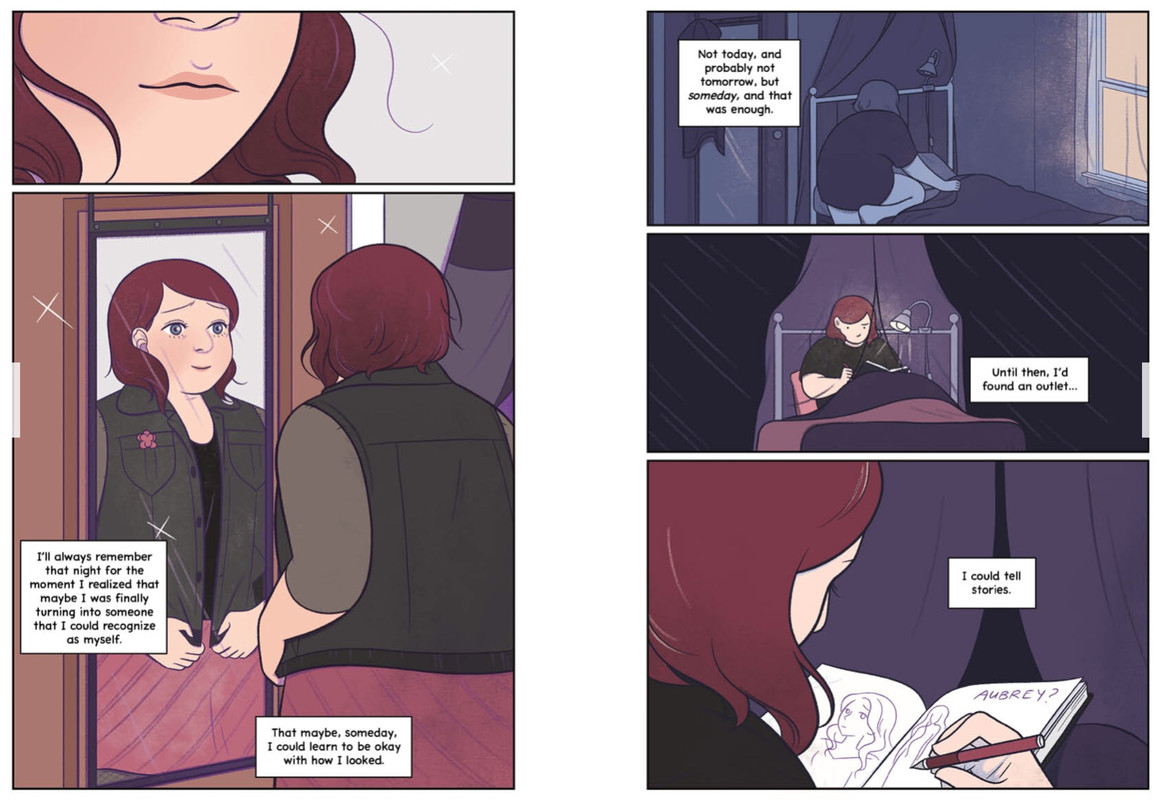 There's an exploration of mental health and the feelings of being alone and not fitting in.
I mean, I don't belong here. I feel like I work so hard to keep afloat but no one sees or hears me.
The friendship between Win, April and Oscar makes all the difference.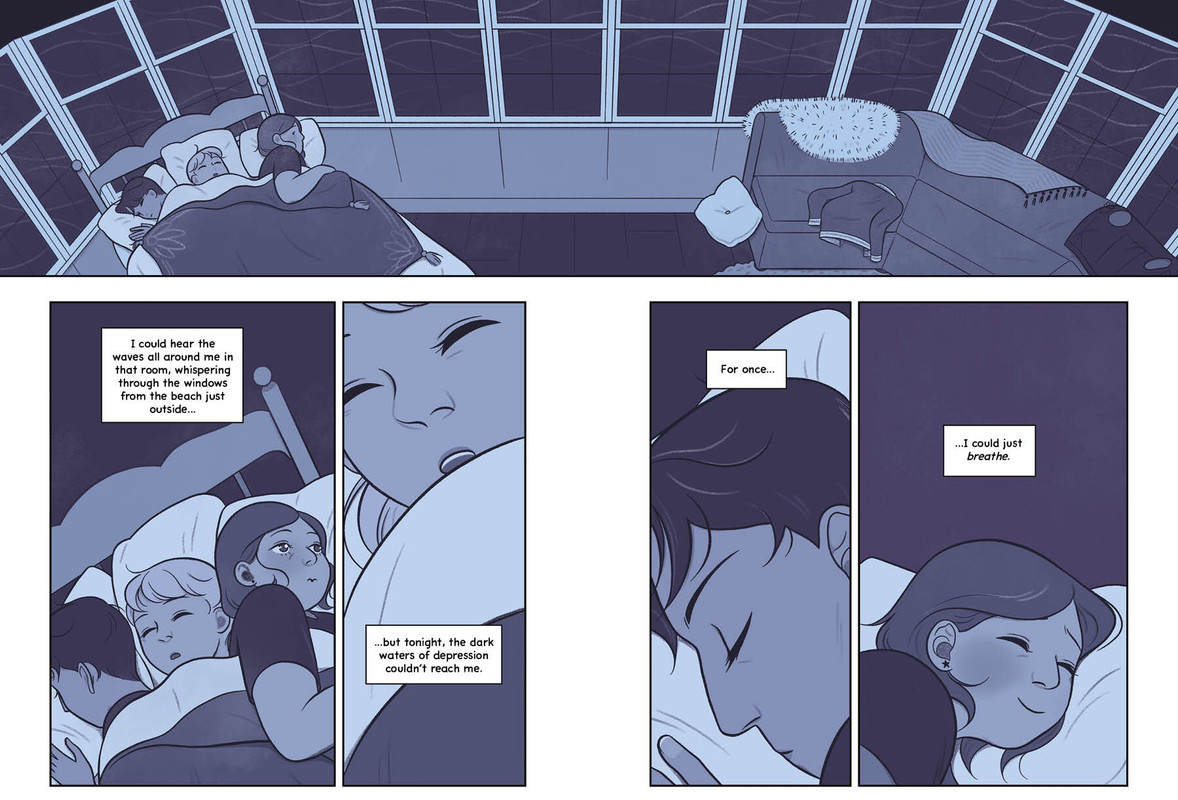 Their friendship isn't always easy and things don't always work out as planned but their connection gave this story the injection of hope that it needed. The zine they worked on together, which is included in its entirety, was heartbreaking and beautiful.
While I connected with some of what Win and April were struggling with, it was Oscar who stole my heart. I absolutely adored him.
I wish I could hear the song Win and Oscar listen to. I loved the illustrations and the colour palette.
Teenage me would have read this graphic novel so much that it would have disintegrated in my hands. Adult me is definitely keen for a reread.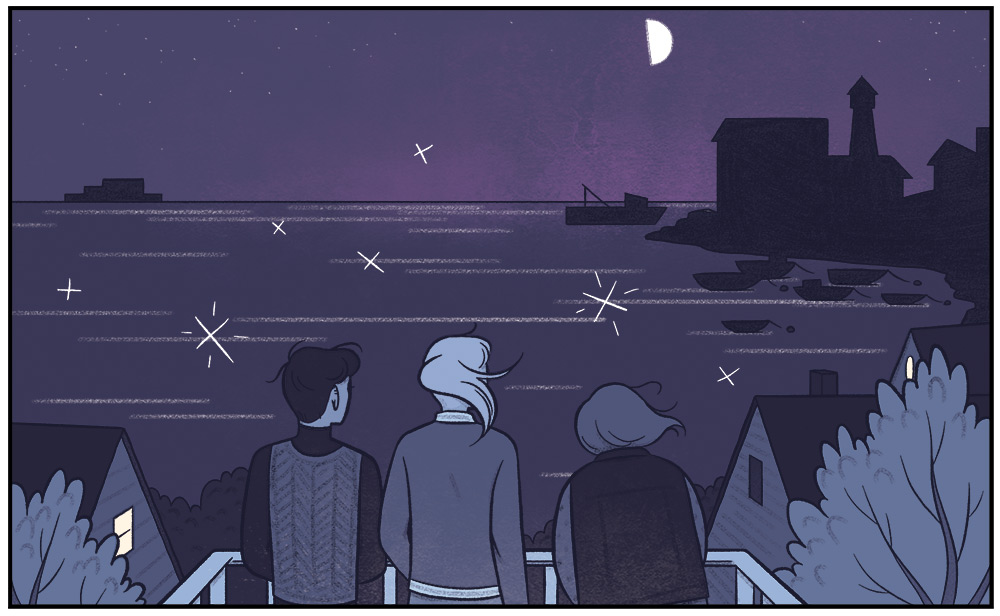 To see myself through your eyes, as I look to someone who loves me … it has simply been the greatest thing.
Content warnings include biphobia, eating disorders, fatphobia, mental health and self harm.
Thank you so much to Allen & Unwin for the opportunity to read this graphic novel.
Once Upon a Blurb
It's the first day of Grade Ten, and Winifred is going to reinvent herself. Now that her two best (and only) friends have transferred to a private school, Win must navigate high school on her own.
Luckily, she isn't alone for long. In art class, she meets Oscar and April. They don't look or act like the typical teenagers in her town: they're creative, a little rebellious and seem comfortable in their own skin in a way that Win can only dream of. 
But even though Winifred is breaking out of her shell, there's one secret she can't bear to admit to April and Oscar, or even to herself – and this lie threatens everything.
Win needs to face her own truths, but she doesn't need to do it alone. Through the healing power of clandestine sleepovers, op-shopping and zine publishing, Win finds and accepts what it means to be herself.