Things are about to get 🧀 cheesy 🧀!
When his cousin calls in the middle of the night from Transratania, Geronimo is certain that Trap is in danger and he's 🧀 Goats 🧀 to go save him. With no time to waste, Geronimo, his sister Thea and his nine year old nephew Benjamin travel to Transratania the next day.
The locals seem to be overly fond of garlic and aren't keen on talking about Ratoff Castle, home of Count Vlad von Ratoff. It appears there's something a bit 🧀 Off Kilter 🧀 about the rodents that live at the Castle.
Things aren't what they seem and this story becomes a 🧀 Blenda 🧀 mystery, humour and the possibility of romance.
There's a ball, which everyone seems to enjoy. Well, with the possible exception of the Count, who's 🧀 Moody Blue 🧀 for much of the story.
After a food disaster, an 🧀 Impromptu 🧀 decision means that pizza saves the day, but it's definitely not as 🧀 cheesy 🧀 as I would have liked.
With his aversion to blood, Geronimo isn't impressed with the 🧀 Aboundance 🧀 of references to blood in this book.
While this was a 🧀 Gouda 🧀 book, it wasn't my favourite of the Geronimo 🧀 Stilton 🧀 books I've read so far. I probably would have thought this series was the best thing since 🧀 sliced cheese 🧀 if I'd read it as a kid.
I love that Geronimo is reading a collection of ghost stories called The Haunted 🧀 Cheese 🧀 Shop and Other Tales to Make You Squeak!
I need the Count's clock.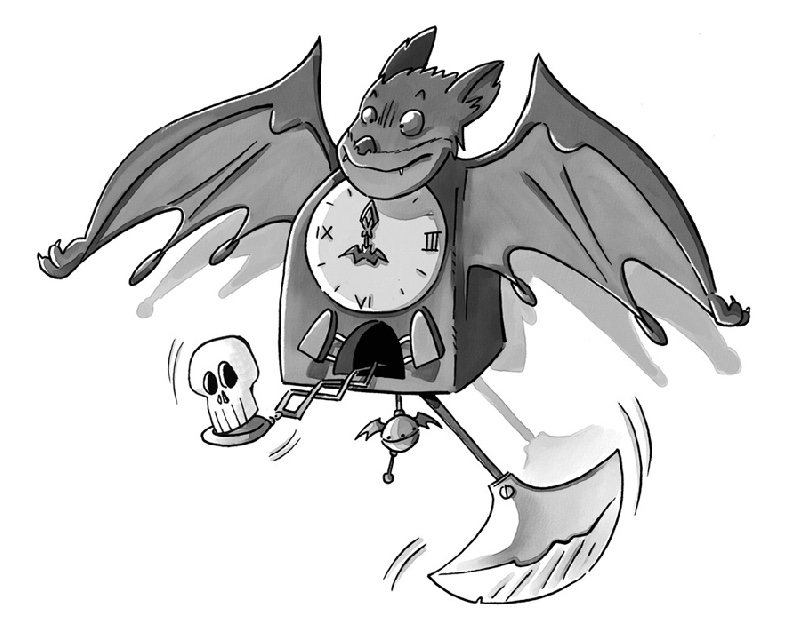 Thank you so much to NetGalley and Sweet Cherry Publishing for the opportunity to read this book.
Once Upon a Blurb
Geronimo sets off for Ratoff in spooky Transratania, a garlic-fuelled town full of mystery. Even the inhabitants of Ratoff Castle are strange. Maybe it's the way they sleep during the day, or the blood-red drink they're always sipping on, but there's something not quite right about them…
Who are these mice? Will Geronimo survive the night?