Illustrations – Stephen Michael King
At first glance this book looks really sweet and it is, but once you start reading you realise there's a depth to it and sensitivity in its commentary about refugees.
Fleeing from a war torn area, this mother, her children and dog set sail in a small boat that barely looks like it can float on a journey to the unknown. Filled with so much hope, this book impressed on me the depth of this mother's love and courage.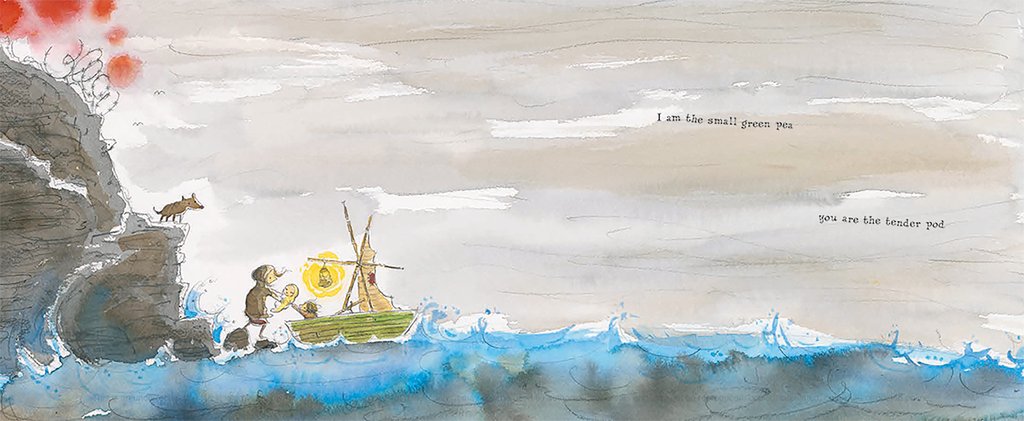 With few words and accompanied by watercolour and ink drawings by Stephen Michael King, this story was a lovely surprise.
Once Upon a Blurb
I am the small green pea, you are the tender pod, hold me.
Words sing over the pictures in this evocative story: a beautiful lullaby about what we can be for each other.
A mother and baby, a boy and a dog run for their lives. A little boat carries them across the sea. A polar bear, too, has come adrift. When will they find land? Where will they find friends? Who will welcome them in?
The Pea Pod Lullaby is an inspiring and timely story of courage, endurance, and hope … for a world in which we can reach out and embrace one another.