I love Grug! I read a lot of these as a kid and recently rediscovered them in packs of ten at Big W. They're just as adorable as I remembered. Who says they're for kids?! My mother and I love them! I actually bought the packs for Mum and have been randomly hiding individual books for her to find when she least expects it. Today I hid this one for her and it's the LAST. ONE. I. HAVE! Need to remedy that ASAP!
In Grug Goes to Hospital, which I hadn't read before, Grug shows Cara how he can swing on a rope and falls off.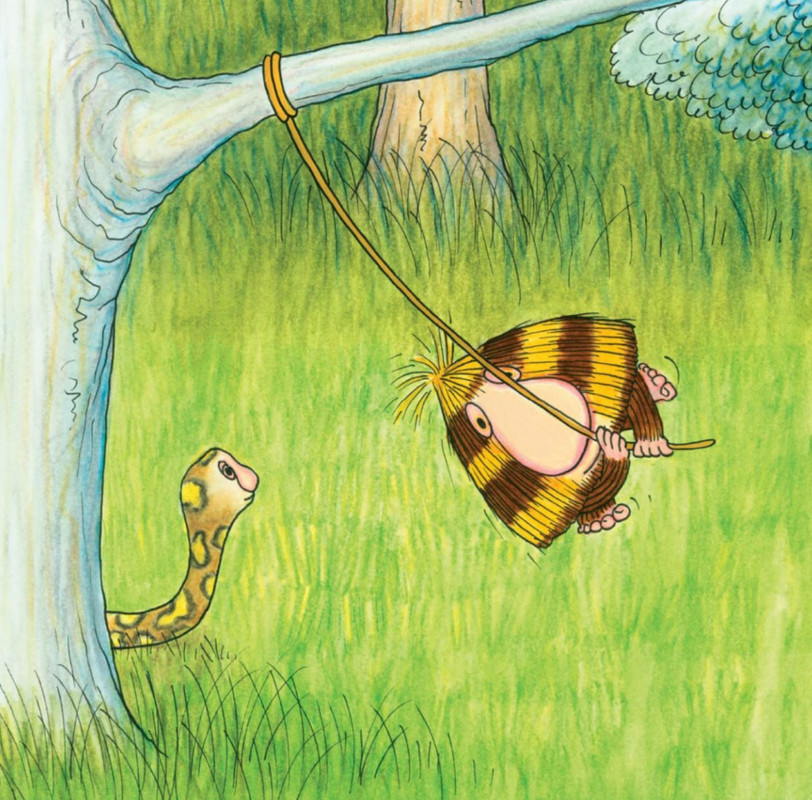 Cara pulls Grug on the ambulance to the Bush Hospital. On the way the ambulance tips over and Grug gets a headache. Once at the hospital Cara patches Grug up, splinting his leg and wrapping a bandage haphazardly around his head before instructing him to rest. Grug gets a visitor while he's in hospital and works on a project to cheer up other patients.
I adore Cara! You can almost hear her thinking, 'What trouble are you going to get yourself in to now, Grug?' She's a great friend who's always there to figuratively lend a hand – as a snake, she doesn't have any. I love this series so much! It doesn't matter what Grug does next. I'll be reading about it no matter what.
Once Upon a Blurb
Poor Grug has hurt himself! Keep him company as he goes to hospital!