This book has all the feels! Well, a lot of them anyway. If I had a kidlet this is the book I'd be choosing to explore feelings with them to help them distinguish one from another.
I love that there's no judgement about having a specific feeling and that no feeling is labelled either good or bad. Taking us on a poetic journey through silly, scared, disappointed, happy, sad, angry, thankful, frustrated, shy, bored, excited, jealous and proud, Janan Cain has created a wonderful tool to help kidlets to be able to identify their own and others' feelings.
Janan's illustrations really exemplify what each feeling can look like. From the colours used in the scene to the expressions on the kid's faces and the font used to name the feeling, along with the scene itself, each illustration captures the feeling brilliantly.
I think my favourite illustration is the excited one. You can see the person "bouncing like a rubber ball", with starbursts where they've landed. The colours are bright and the excited word with its multicoloured letters and funky squiggles looks like it too wants to jump off the page. Maybe I like this one because I'm well known for my jumping up and down excited moments, but it's a fun feeling and like all of the other illustrations it's gorgeous.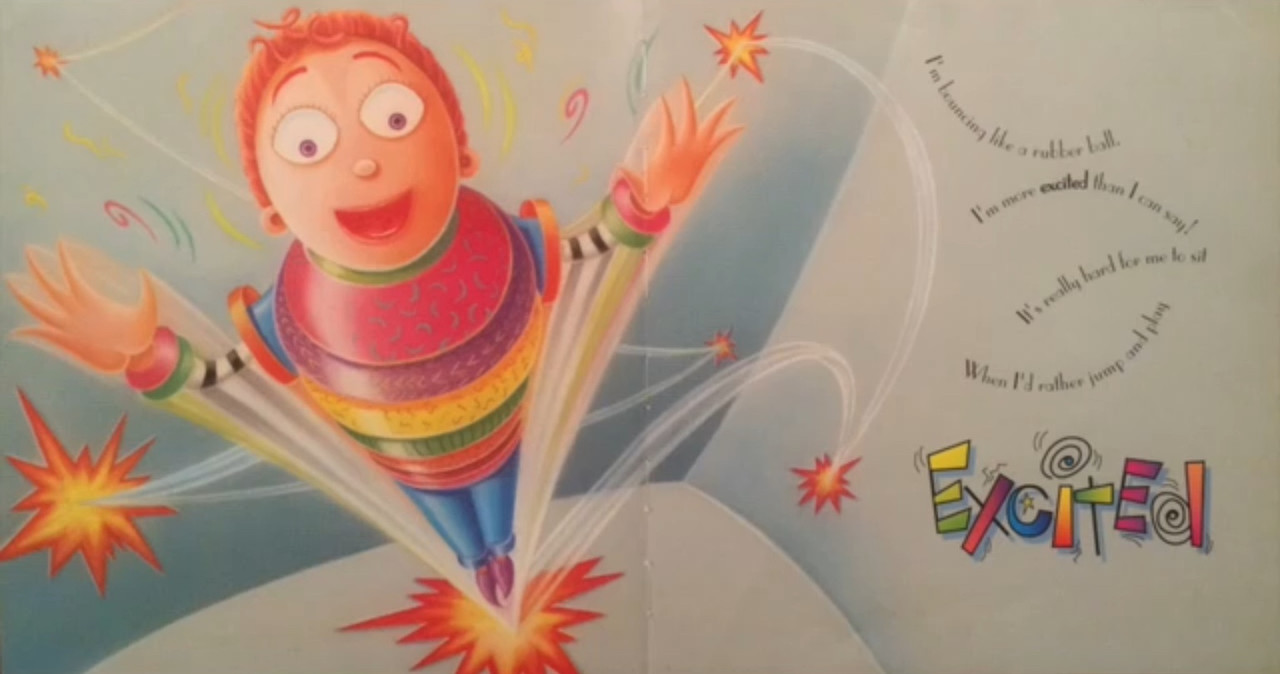 There's even a page for parents at the end of the book to help guide discussions with their child about their feelings.
I found this book at my local library (yay libraries!). I'm definitely going to make a point of telling my librarians how cool this book is.
Once Upon a Blurb
Feelings are neither good nor bad, they simply are. Kids need words to name their feelings, just as they need words to name all things in their world. The Way I Feel uses strong, colourful and expressive images which go along with simple verses to help children connect the word and the emotion. Your child will learn useful words, and you will have many chances to open conversations about what's going on in her/his life.