Creator – Lev Grossman
Illustrations – Pius Bak
One thing you learn about magic is that just when you think you know what it's all about … it finds a way to surprise you.
I'm a tad obsessed with Lev Grossman's The Magicians. The only problem is that the best intentions in the world have so far only extended far enough to buying the trilogy, not actually reading it. It's been on my 'I must remedy this egregious error immediately' list for too long already but at least I've binge watched the TV series so I haven't missed out entirely.
This graphic novel is based on the first book in the trilogy and it's told from the perspective of one of my favourite characters, Alice. I loved Alice's arc in the TV series and hope to get to know her even better once I've read the trilogy.
If you're a fan of the trilogy, the TV series or both, then I'm almost positive you'll love this graphic novel. If this is your introduction to Brakebills and Fillory then it may pique your interest but you may not connect with some of the magicians, including Janet, Josh or Eliot, as their personalities don't have much of a chance to shine in this format.
While I didn't learn much about Alice or her magical friends that I didn't already know I did love the glimpses into her childhood, particularly the brief interaction between her and her older brother, Charlie, before he left home to attend Brakebills.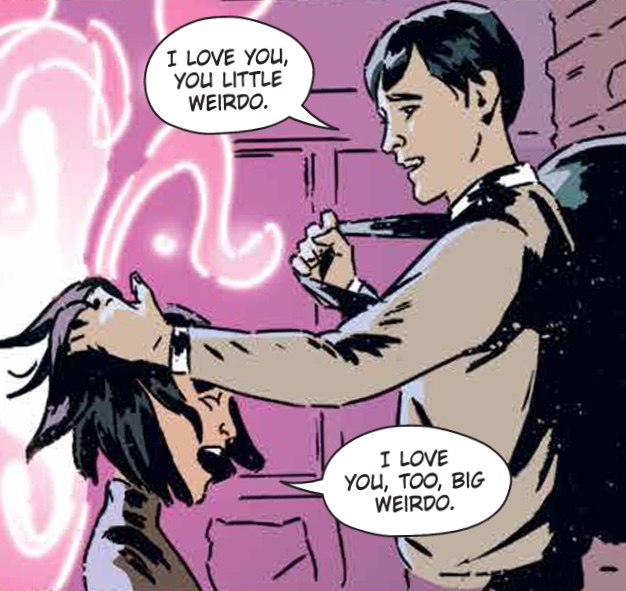 I would have liked the opportunity to get to know Charlie better though. I still love Alice, although in saying that, she's socially awkward and nerdy, so I see myself in her a lot. Except for the whole magician thing. I wish!
I loved visiting Brakebills
and learning how to become a magician vicariously through Alice and co., at least until I met this guy.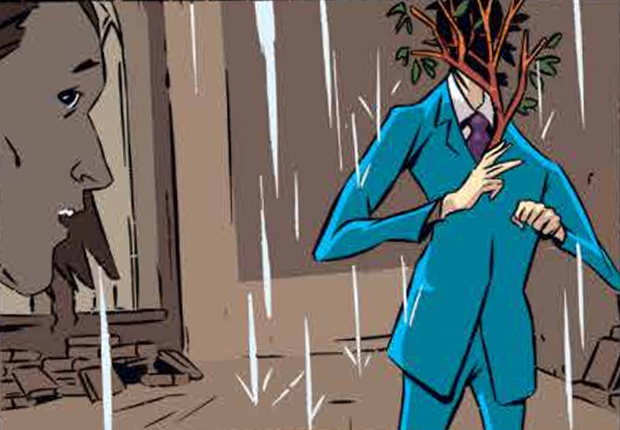 I did wait in vain for some information I learned about the Beast's backstory from the TV series to be revealed in the graphic novel. I'm guessing when I read the trilogy I'll find the information I thought was missing was a result of creative license for the TV series rather than anything actually being missing from the books.
I enjoyed getting to know Alice, Penny and Quentin all over again, although I missed Julia's presence, who I fell in love with during the TV series but was MIA for the majority of the graphic novel.
Since we were all probably making comparisons anyway I really appreciated Alice's observation of a difference between herself and those who attend Hogwarts. I love it when a series can poke fun at itself.
Besides attending Brakebills, I also travelled to Fillory, which is the magical land that our magicians thought only existed in their favourite books.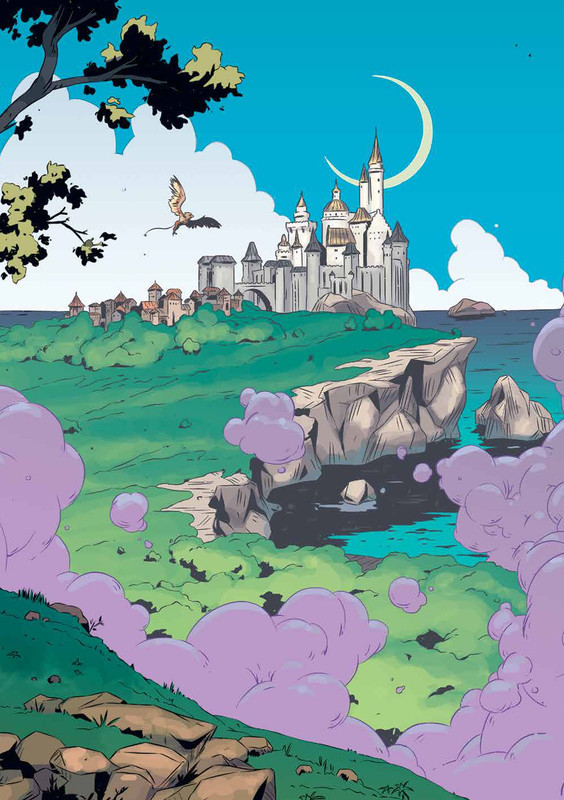 My Fillory equivalent would be suddenly learning that Eleanor West from Seanan McGuire's imagination really does have a home for wayward children, one that I can attend while I wait for my doorway to reappear. Although I would definitely tag along with Alice to Fillory if I had the chance too.
If ever there was a book series within a book series I need to read it's Fillory and Further.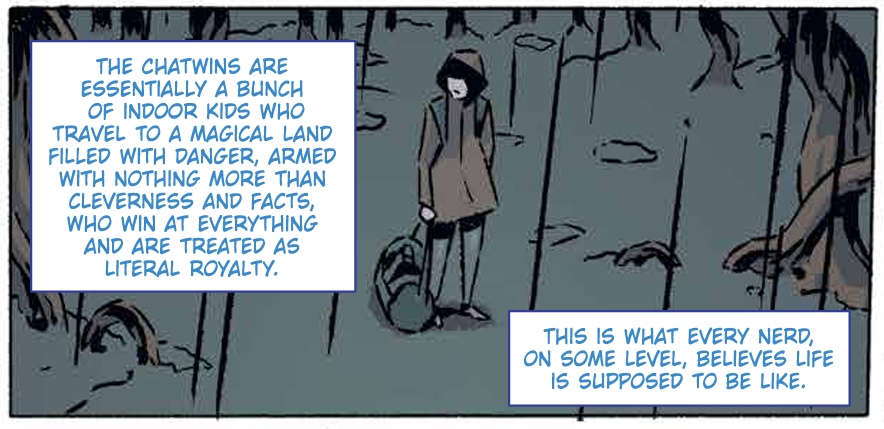 Alice was a great choice for telling the overall story of Brakebills and Fillory. Hers is a story of love, loss, determination, hard work and courage. She begins the story an outsider, wracked by social anxiety and anxiety in general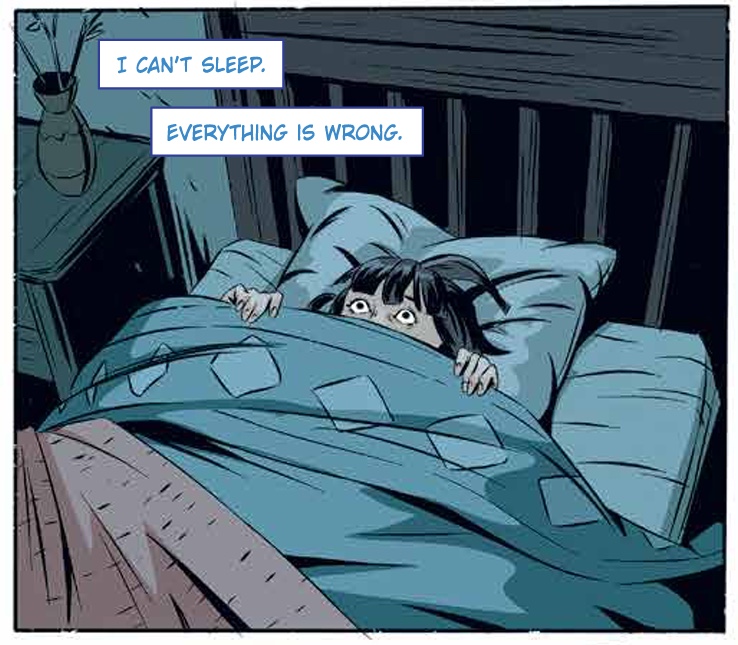 and then she grows throughout the story in ways that you have to read to believe. And believe I did. I love this character and I can't get enough of this world Lev Grossman has created.
I'd happily sign up for any future Magicians graphic novels (I've already read this one twice) but I would absolutely love to see a companion graphic novel showing Julia's experiences; her path is so different to anyone else's that we meet in this series.
Content warnings include sexual content and violence.
Thank you so much to NetGalley and Archaia, an imprint of BOOM! Studios, for granting my wish to read this graphic novel.
Once Upon a Blurb
The Magicians: Alice's Story is an all new chapter set in the world of The Magicians trilogy of novels by New York Times bestselling author Lev Grossman that retells the events of the first novel through fan-favourite character Alice Quinn.
Alice Quinn is manifestly brilliant, and she's always known that magic is real. During her years at Brakebills College for Magical Pedagogy, she rises to the top of her class, falls in love with Quentin Coldwater, and witnesses a horrifically magical creature invade their dimension.
It's not soon after graduation when Alice, Quentin, and their friends set their sights on the idyllic setting of Fillory – a place thought to only live in the pages of their favorite children's books – where magic flows like rivers … But in this magical realm nothing is what it seems and something darker lies behind the spellbinding facade. It is in the darkness where Alice will discover her true calling and her life, and those friends, forever changed.
Acclaimed novelist Lev Grossman joins New York Times bestselling writer Lilah Sturges (Jack of Fables), and breakout artist Pius Bak for a new chapter in the smash hit trilogy The Magicians.