Illustrations – Claudia Aguirre
Portals! Space pirates! Wizards! Woohoo!
After my initial read I gave this graphic novel ⭐️⭐️⭐️⭐️. I enjoyed it more when I reread it yesterday and got even more out of the story during today's third read. It has mystery, adventure and heart, plus there's a badass granny!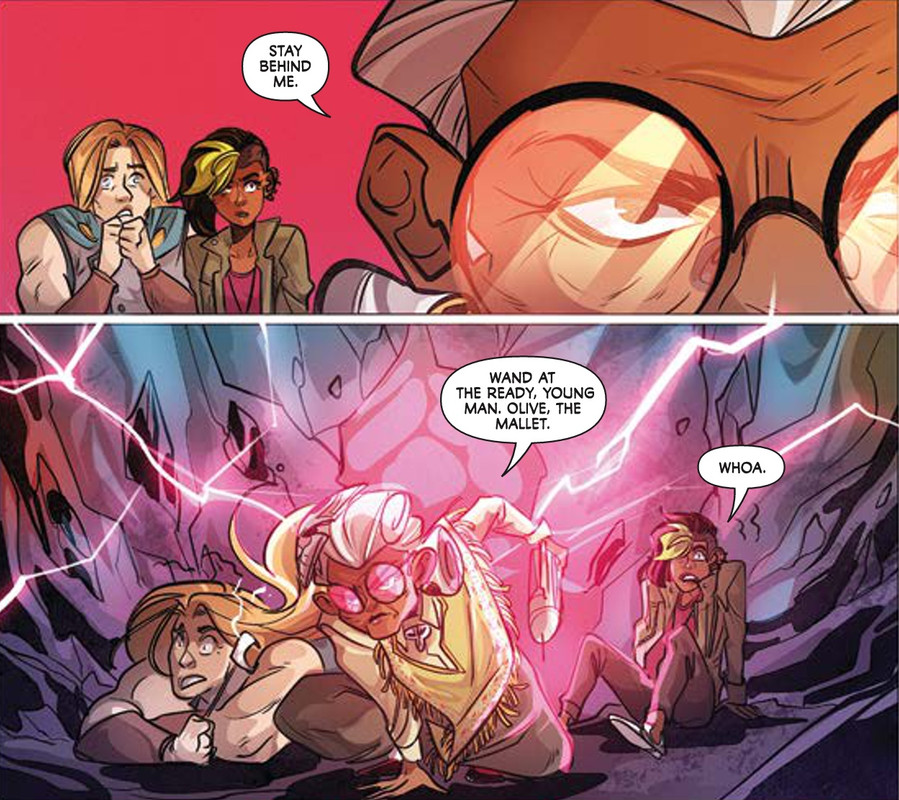 Charlotte is the newest member of the Dare family. She goes with Darwin, who has a female rat called Donut, and Olive, who identifies as queer and loves organising, to Mamá Lupe's hotel in Mexico for the summer.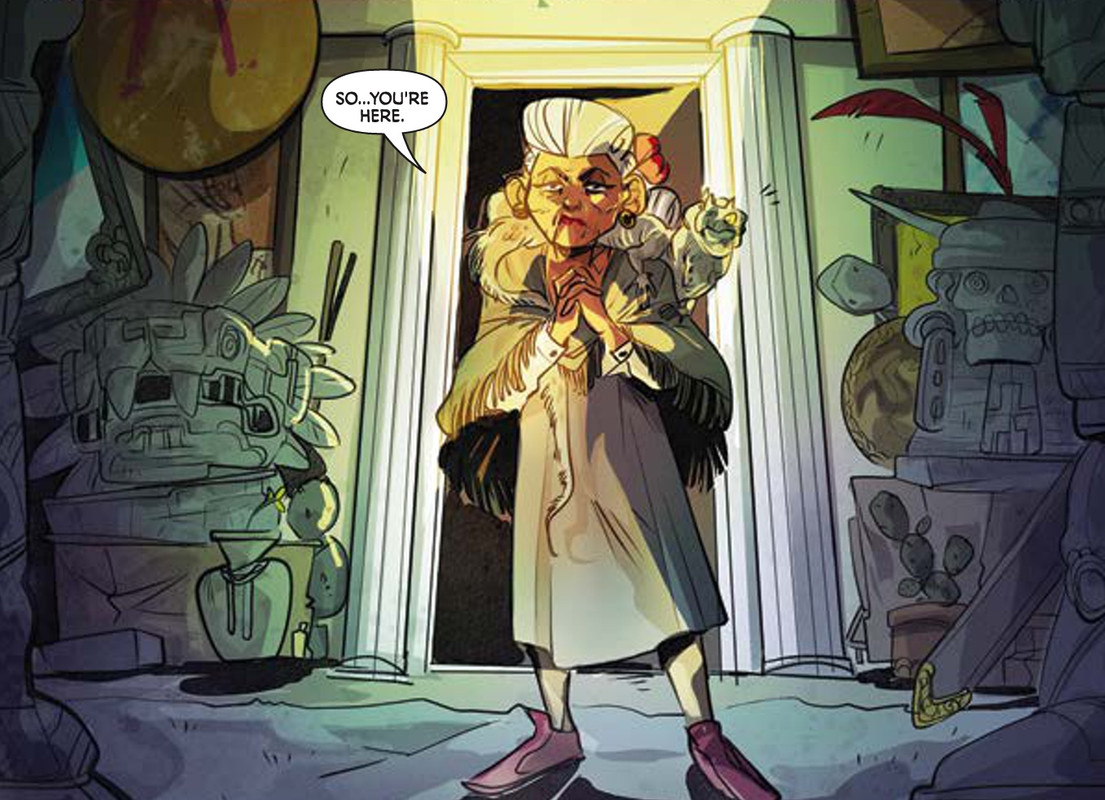 Mamá Lupe has warned them to stay out of her office but these are three kids spending their summer cleaning rooms in a hotel; naturally the allure of the forbidden is too interesting to ignore. Soon they learn that this isn't an ordinary hotel and Mamá Lupe is not your typical granny.
There are hidden worlds to explore and between them, these adopted siblings meet wizards, space pirates and cuddlemuffins. I adored Sunny the Cuddlemuffin! Along the way Charlotte learns about belonging and family, and what home really means.

I loved how Claudia Aguirre brought Terry Blas' story to life, with plenty of detail and vibrant colours. The Land of the Dead was always going to be my favourite portal destination but I enjoyed them all. I did Google some Spanish to figure out some small sections of dialogue but I would have still known what was happening if I hadn't.
I could easily keep rereading this story and I would happily visit other portals with these kids if there was a sequel. Thank you so much to NetGalley and KaBOOM!, an imprint of BOOM! Studios, for granting my wish to read this graphic novel.
Once Upon a Blurb
It's not your typical family vacation when Olive, and her adopted siblings Darwin and Charlotte find themselves falling into other worlds as they explore Grandma Lupé's strange hotel.
OPEN THE DOOR. ADVENTURE AWAITS.
Olive and her adopted siblings Charlotte and Darwin are spending the summer with their estranged grandma at her creepy hotel and it's all work and no play. They're stuck inside doing boring chores but they soon stumble upon an incredible secret … Behind each room door of the hotel lies a portal to a different strange and mysterious place. The simple turn of a knob transports them to a distant magical world filled with space pirates. Behind the next door are bearded wizards. Down the hall is a doorway to a cotton-candied kingdom. But once the doors are opened, worlds start colliding, and only one family can save them before they tear themselves apart.
Written by Terry Blas (The Amazing World of Gumball) and illustrated by the talented Claudia Aguirre (Kim & Kim), this world-hopping fantasy tale breaks down the door to imagination and dares you to embrace the idea that family is everything.