Illustrations – Noah Hayes
I've been hovering between 'will I or won't I?' since I first saw this graphic novel listed on NetGalley. I loved the blurb but sports and I don't mix so well, unless movie marathons or TV series hurdles somehow became Olympic events while I was busy binge watching.
I saw some early reviews of this Volume that told me I didn't have to adore basketball to fall in love with this story so I finally decided to give it a go and, great news! Those reviewers were right! You don't need to know anything about basketball to appreciate this graphic novel.
This is Charlie.

She has recently transferred to Georgia O'Keeffe College of Arts and Subtle Dramatics and is not interested in playing basketball, not even after meeting the rest of the potential team: Liv,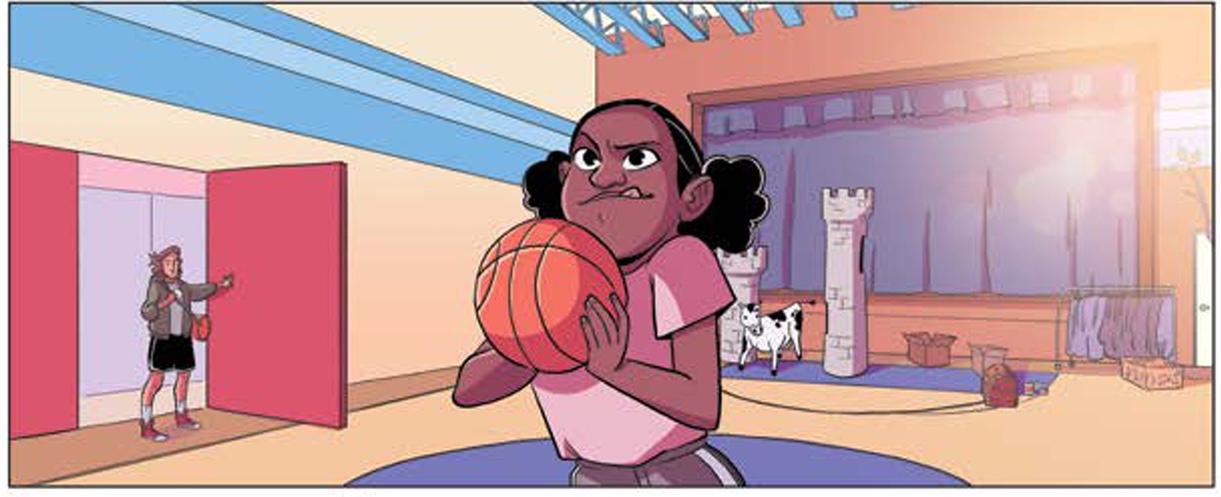 Ashley, Tiffany,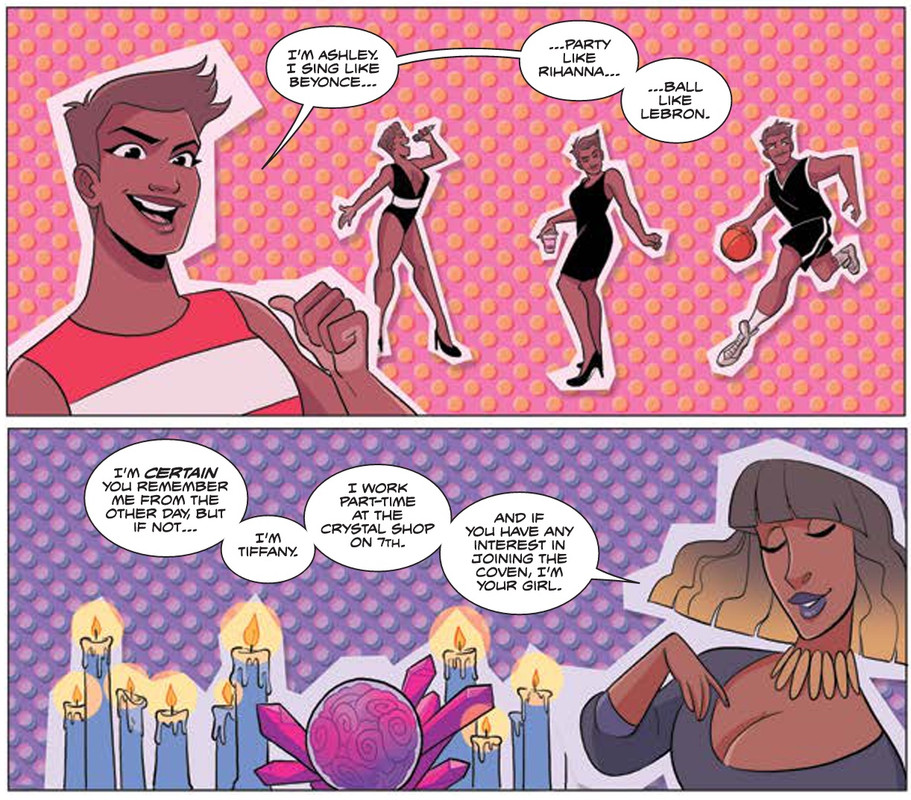 Nicole, and Jay.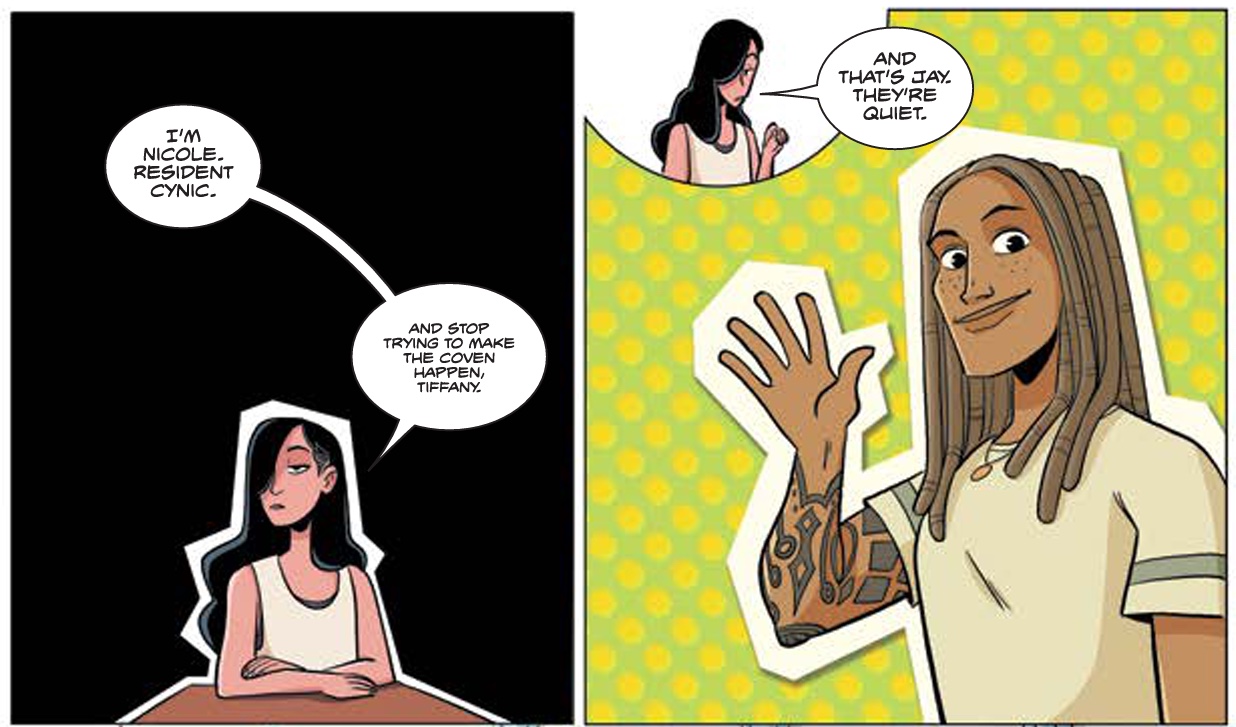 Liv is persistent though. She and the rest of the Avant-Guards wear Charlie down and she finally agrees to join the team, just in time for their first game.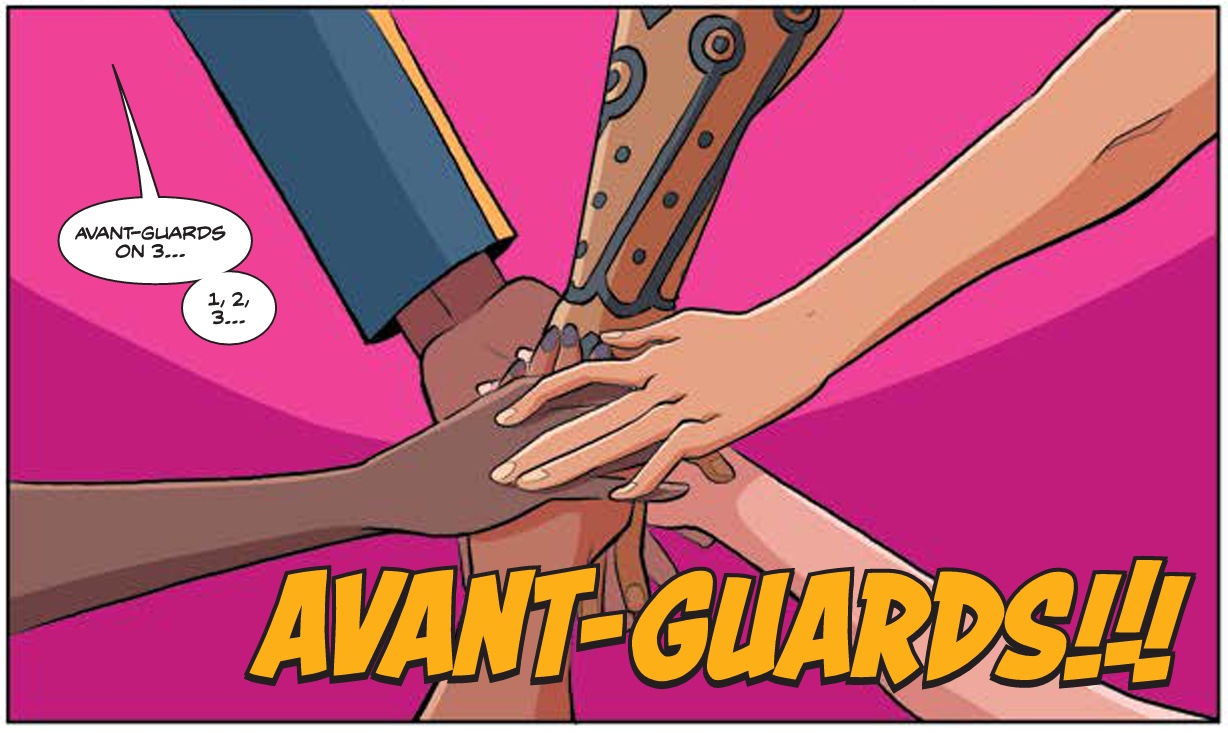 This story has great diversity, with POC, LGBTQIAP+ and mental health all represented, which I appreciated. Although basketball brings the characters together, the focus is on friendship and having fun.
I loved Noah Hayes' illustrations. They brought the personalities of each of the characters to life and drew me into the story. I don't usually mention the colours used in graphic novels separately but I wanted to acknowledge Rebecca Nalty, who coloured this graphic novel, as it was the colours on this cover that initially caught my eye and made me want to read the blurb.
I really like the entire team and want to get to know them all better. While it was Liv's enthusiasm that hooked me initially, the positivity, diversity and snippets of banter between the friends were what made me want to join their team. I'll definitely be continuing to read this series. I'm even looking forward to the potential romance, despite being a fairly staunch romantiphobe.
Thank you so much to NetGalley and BOOM! Box, an imprint of BOOM! Studios, for the opportunity to read this graphic novel.
Once Upon a Blurb
When Charlie transfers to the Georgia O'Keeffe College of Arts and Subtle Dramatics, she struggles to find her feet, but winds up exactly where she belongs … in the school's (terrible) basketball team.
As a transfer student to the Georgia O'Keeffe College for Arts and Subtle Dramatics, former sports star Charlie is struggling to find her classes, her dorm, and her place amongst a student body full of artists who seem to know exactly where they're going. When the school's barely-a-basketball-team unexpectedly attempts to recruit her, Charlie's adamant that she's left that life behind … until she's won over by the charming team captain, Liv, and the ragtag crew she's managed to assemble. And while Charlie may have left cut-throat competition in in the dust, sinking these hoops may be exactly what she needs to see the person she truly wants to be.
From Carly Usdin (Heavy Vinyl) and artist Noah Hayes (Wet Hot American Summer, Goldie Vance) comes an ensemble comedy series that understands that it's the person you are off the court that matters most.