🦄 Happy Unicorn Day! 🦄
When lonely fourth grader Phoebe rescues Marigold Heavenly Nostrils, who was trapped in the beauty of her own reflection, she is granted one wish. As the self appointed Federal Awesomeness Inspector, Phoebe declares herself the "most awesome girl in the world!", which of course must be true because she wished to be best friends with a unicorn!
Together they play video games, have slumber parties in their pyjamas, play superhero and detective agency, gossip and enjoy music. Marigold gets trapped in her reflection more than once and I expect this will be a running joke throughout the series.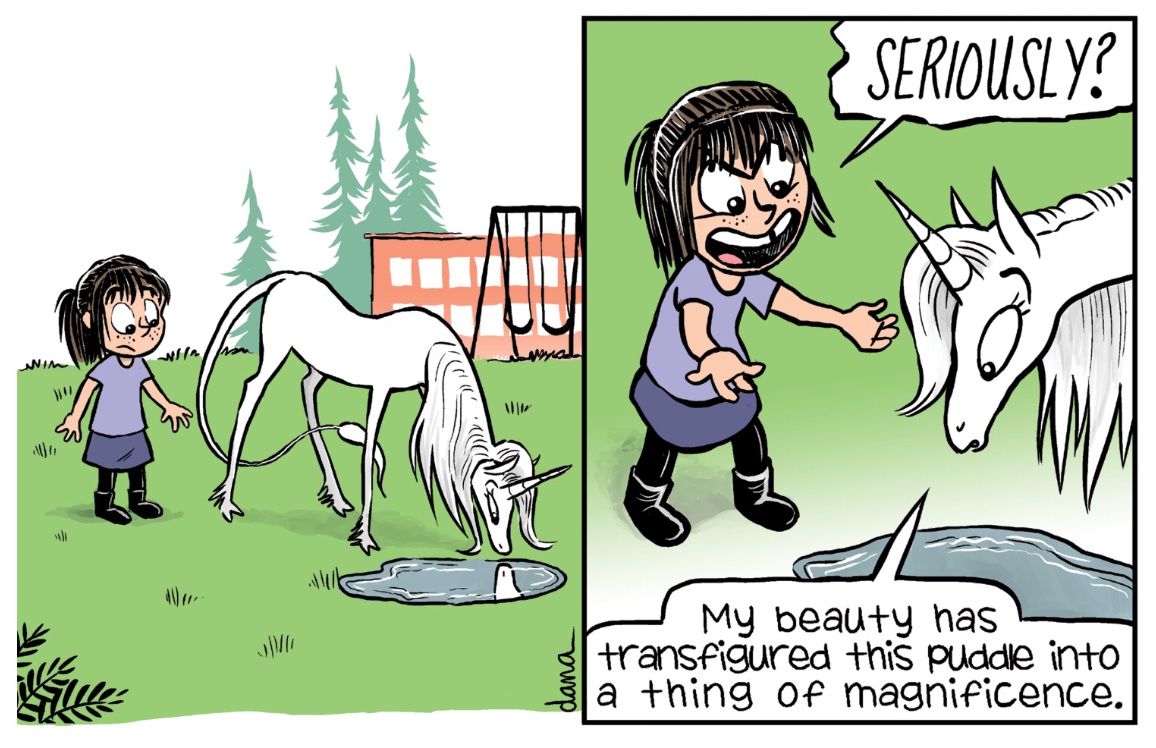 With our main characters fluent in sarcasm and dry humour, I found a lot to love. In this first graphic novel of the series we meet Phoebe's parents, Dakota (Phoebe's arch enemy, who calls her Princess Stupidbutt) and Max (Phoebe's spelling partner). We're also introduced to Todd, the candy dragon, who was my favourite minor character because … CANDY DRAGON!!!
Despite being so self absorbed, Marigold is capable of compassion and insight. I loved how literal she is and my stubbornness appreciated the stubbornness of both Marigold and Phoebe. Though they're often not on the same wavelength these new friends get along surprisingly well.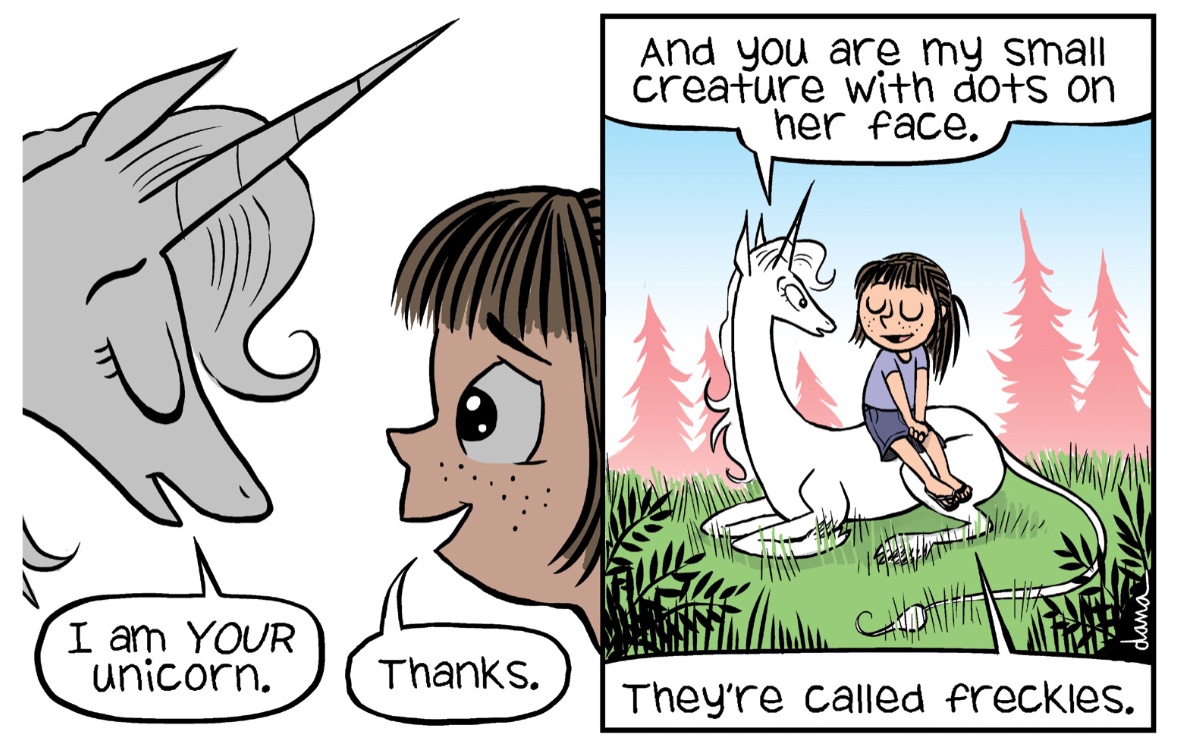 I adore these new friends and feel like I've made two new ones myself. I'm especially looking forward to more superhero segments with Claustrophoebea and Pointyhead. I smiled a lot during this book and can't believe it's taken me this long to finally start this series. Thank you, Unicorn Day!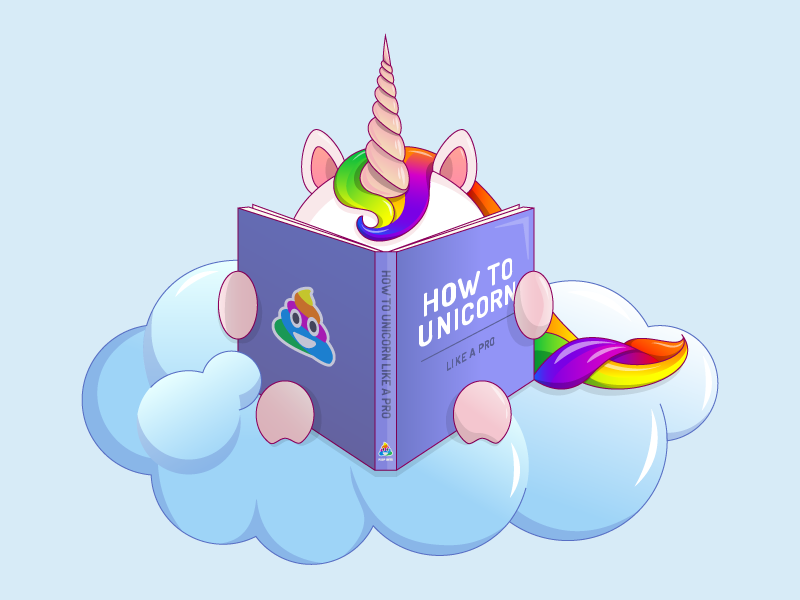 P.S. The magical picture of the unicorn reading is by Ivona Design.
Once Upon a Blurb
Do you believe in unicorns? Phoebe does. She has no choice … one day she skipped a rock across a pond, and hit a unicorn in the face. Improbably, this resulted in a lasting friendship between Phoebe and the unicorn, one Marigold Heavenly Nostrils.
Come along for the unicorn ride with Phoebe, as she deals with the usual burdens of childhood (cruel classmates, gym class, piano lessons) and also some unusual ones (magic hair, candy-breathing dragons, and the legendary Shield of Boringness).
Can a precocious little girl and a self-absorbed mythical forest creature find common ground? Indeed they can, and that's how Phoebe and Her Unicorn unfolds.