Have you ever considered who you'd invite to your fantasy Ultimate Dinner Party? John Douglas is one of my top five fantasy guests; although, introvert that I am, I'd much prefer a one on one conversation with him.
My main takeaway from my psychology degree was my obsession with criminal profiling. My favourite assessment was when I was given a scenario that detailed a crime scene and my job was to profile the UNSUB. I bought and devoured every John Douglas book he'd written at the time and fantasised about moving to America to join the FBI. I wanted to be a criminal profiler way before Criminal Minds premiered and if I had a do-over of my life, you'd know me as Special Agent Nerd and I would have been mentored by Mr Douglas. Ah, fantasy land…
Why? + How? = Who.
Built around conversations with four violent predators, The Killer Across the Table provides relevant information about their backgrounds, how they offended, what they thought in the lead up to, during and after their offences, and importantly, gives valuable insights that can help investigators prevent similar crimes or assist in apprehending offenders.
With its content this book could easily have sensationalised the crimes but the authors recount the details of the cases and their perpetrators in a matter of fact way; as matter of fact as you can be when discussing sexual assault, torture and murder. With clear empathy and compassion for the victims and their loved ones, their stories are told in a way that at once honours the people they were but also affords them a dignity they were denied by their murderers.
Given his pioneering work in the field of criminal investigations and profiling, John Douglas could easily (and justifiably) come across as a know it all seeking glory for his brilliance. But he doesn't. He explains his approach and why he treats the offenders he interviews well but I don't feel any arrogance in the writing.
At first glance you could be forgiven for thinking the authors are name dropping when they casually explain something by making comparisons with renowned criminals like Bundy or Manson, but John Douglas has interviewed so many household names that it feels organic when he links certain aspects of cases. The explanations add to your understanding of not only the case he's referencing, but also provides insights into others.
I haven't read a John Douglas book in several years but this read has reawakened my need to reread all of my previous reads and to finally read the couple I haven't actually read yet. If you have even a passing interest in what makes people who commit horrendous crimes tick, I can't recommend these authors' books to you enough.
Content warnings include descriptions of sexual assault, torture and murder of adults and children.
Ecstatic Update: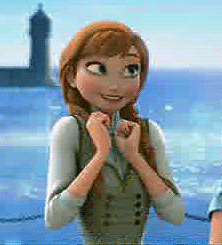 I just ordered a signed copy of this book! I'm going to own a signed copy of a John Douglas book! Need morning to come so it's more socially acceptable to jump up and down with glee!
Once Upon a Blurb
Twenty years after his famous memoir, the man who literally wrote the book on FBI criminal profiling opens his case files once again. In this riveting work of true crime, he spotlights four of the most diabolical criminals he's confronted, interviewed and learned from. Going deep into each man's life and crimes, he outlines the factors that led them to murder and how he used his interrogation skills to expose their means, motives, and true evil.
Like the hit Netflix show, The Killer Across the Table is centered around Douglas' unique interrogation and profiling process. With his longtime collaborator Mark Olshaker, Douglas recounts the chilling encounters with these four killers as he experienced them – revealing for the first time his profile methods in detail.
Going step by step through his interviews, Douglas explains how he connects each killer's crimes to the specific conversation, and contrasts these encounters with those of other deadly criminals to show what he learns from each one. In the process, he returns to other famous cases, killers and interviews that have shaped his career, describing how the knowledge he gained from those exchanges helped prepare him for these.
A glimpse into the mind of a man who has pierced the heart of human darkness, The Killer Across the Table unlocks the ultimate mystery of depravity and the techniques and approaches that have countered evil in the name of justice.