Illustrations – Fiona Staples
When we last saw Alana, Marko, Hazel and Izabel they were on board a rocketship, flying away from Cleave, where Hazel was born and where numerous foes have already attempted to capture them. We had just been introduced to Marko's parents.
In a flashback we get to meet Marko's childhood dog, Rumfer, who is so cute and has horns (naturally). Speaking of flashbacks, we also get to see how Hazel's parents met.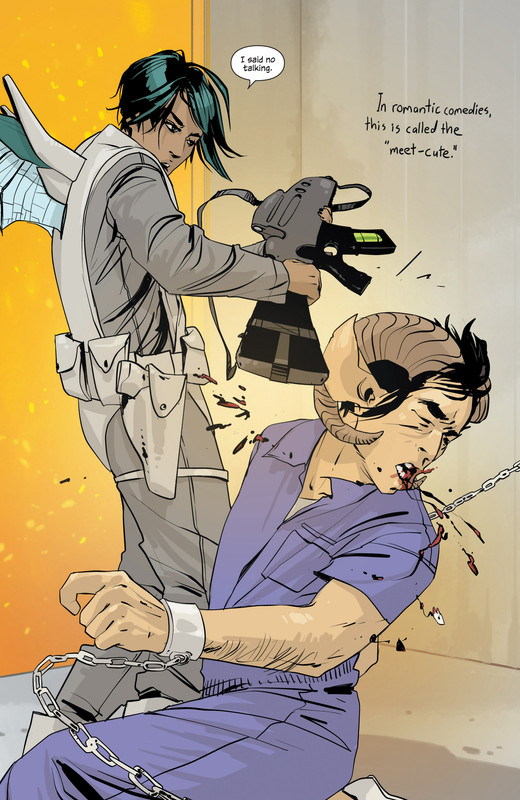 When Marko accidentally mentioned his ex, Gwendolyn, in the first volume I wasn't sure if I'd get to meet her. In this volume I did and she did not disappoint!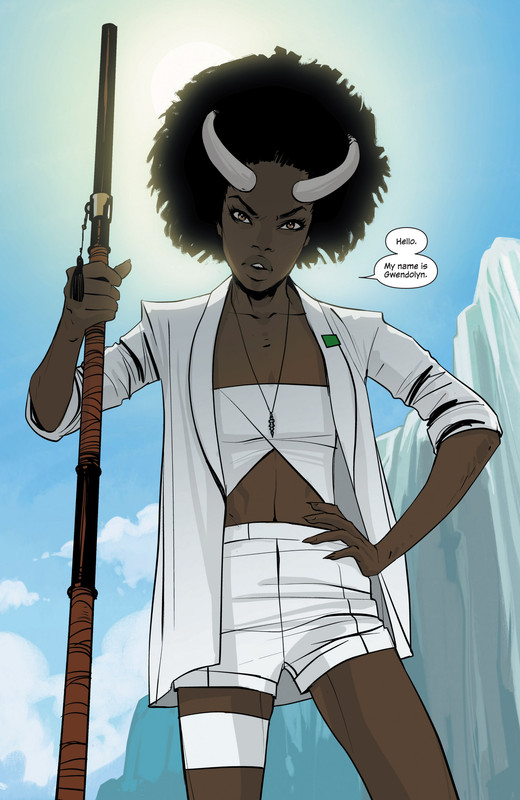 I loved getting to know Marko's parents, especially his father, and decided I need my very own rocketship.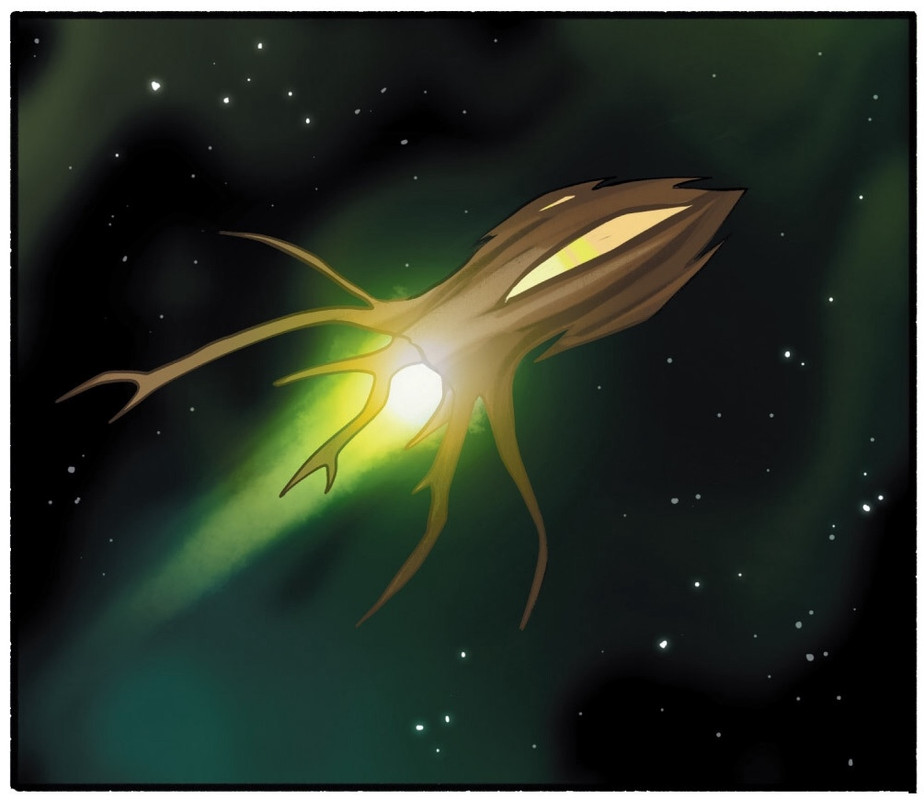 This series seems to be comprised of complex badasses who just so happen to be gorgeous, bloodshed, magic and an interesting storyline that keeps introducing new characters that I instantly love (whether they're goodies or baddies). I'm fairly certain I'm setting myself up for some ugly crying because there's no way I can have this many favourites in a war zone and expect them all to survive.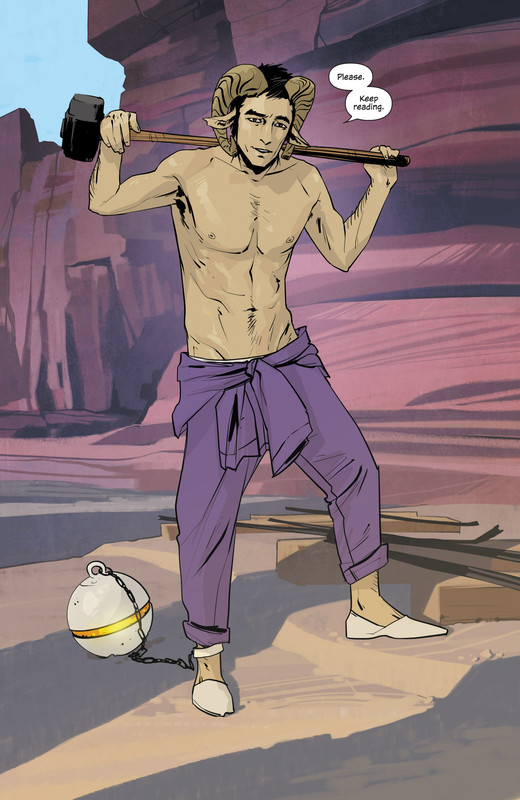 Okay, Marko, if you insist. Bring on Volume 3!
Content warning for mention of death by suicide.
Once Upon a Blurb
The smash-hit ongoing epic continues! Thanks to her star-crossed parents Marko and Alana, newborn baby Hazel has already survived lethal assassins, rampaging armies, and alien monstrosities, but in the cold vastness of outer space, the little girl encounters something truly frightening: her grandparents!
Collects Saga 7-12.