Illustrations – Fiona Staples
Spoilers Ahead!
So, Hazel and her parents, Alana and Marko, along with her babysitter, Izabel, and Klara, Marko's mother, have arrived at Quietus. They've travelled across the galaxy to see the author of Alana's favourite book, D. Oswald Heist, despite Klara's eloquently voiced objections. I'm with Alana! If you have the opportunity to have a conversation with your favourite author, do whatever it takes to get there! Move mountains! Sell a kidney! Travel across the galaxy!
They're grieving the loss of Marko's father, who died in Volume 2.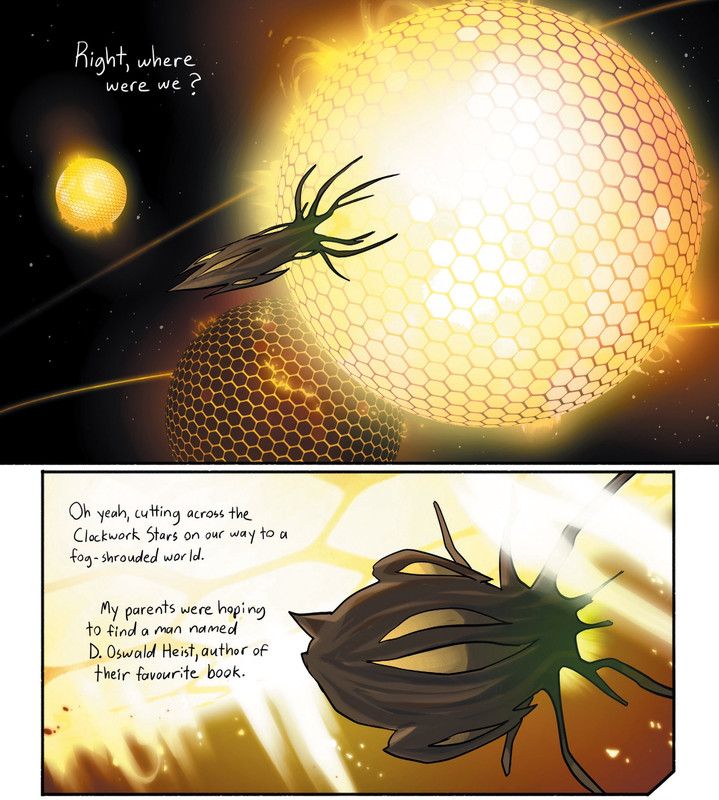 The Will, who endeared himself to me when he saved Slave Girl from being a slave girl, finally gives her a name, Sophie. I practically melted when I found out why he chose that name.
We're introduced to Even, Alana's stepmother, who she's obviously very fond of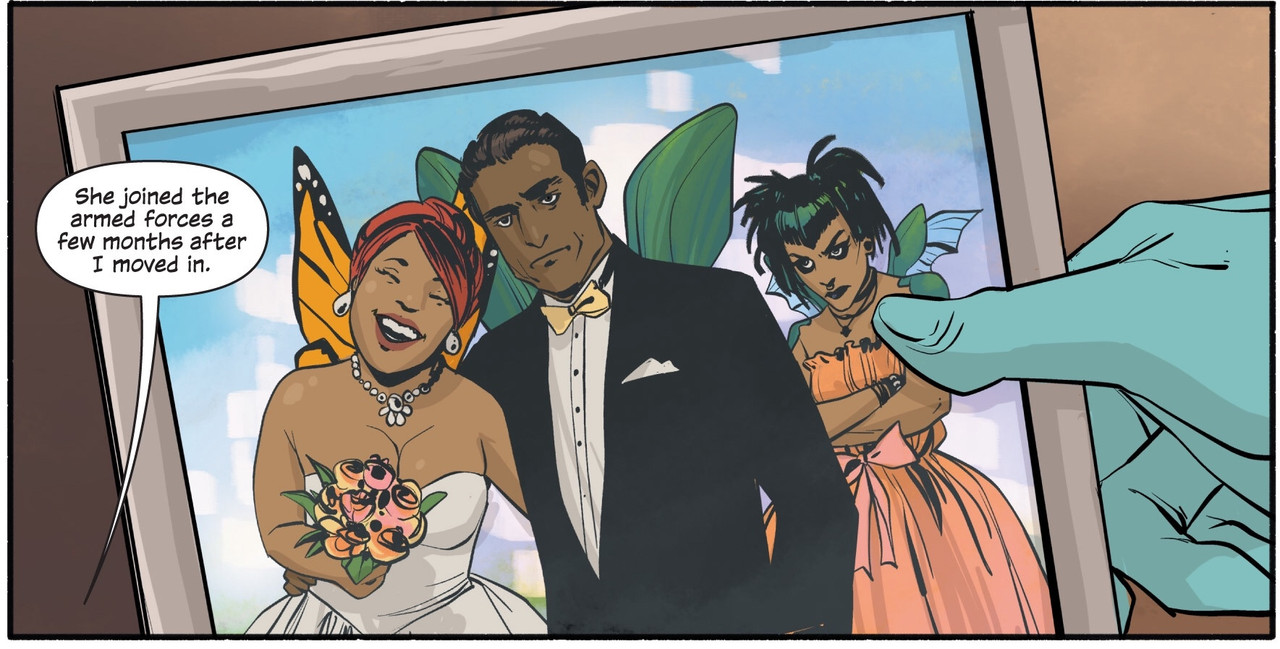 and, in case you were wondering, it appears tabloid reporters exist in every galaxy. There's no escaping them!
Lying Cat stole my heart in this Volume for doing what a feline lie detector does, only this time their response made a huge dent in the shame that Sophie was carrying.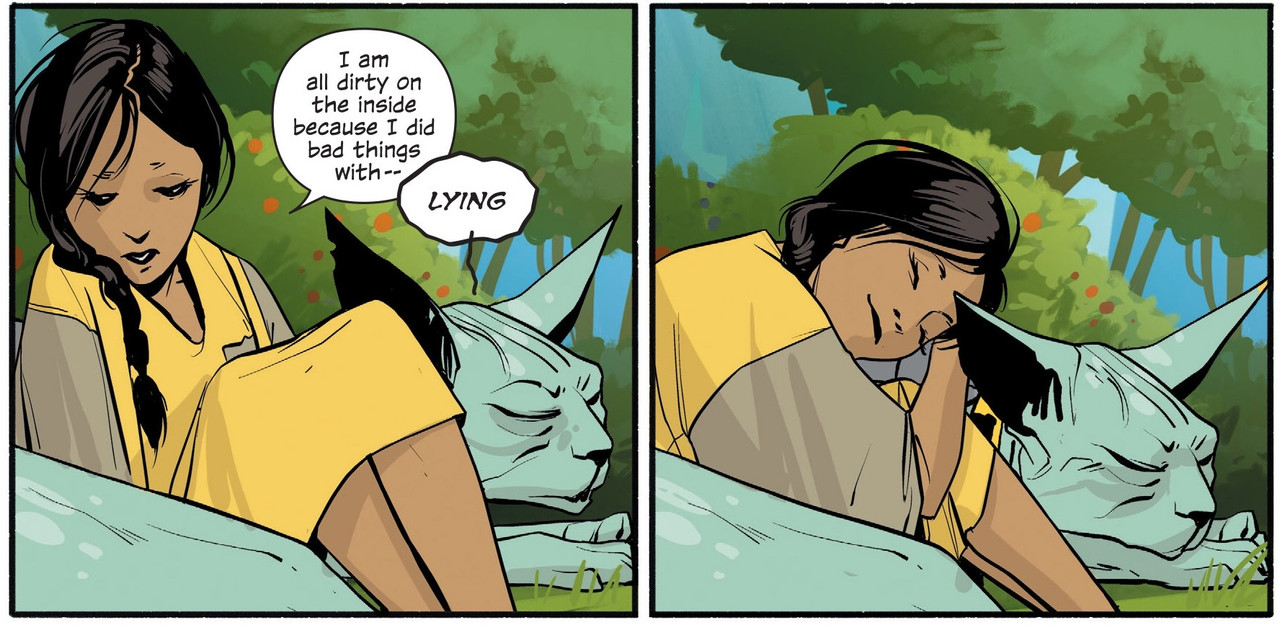 Alana, in perfect book nerd form, responded to seeing a library in a lighthouse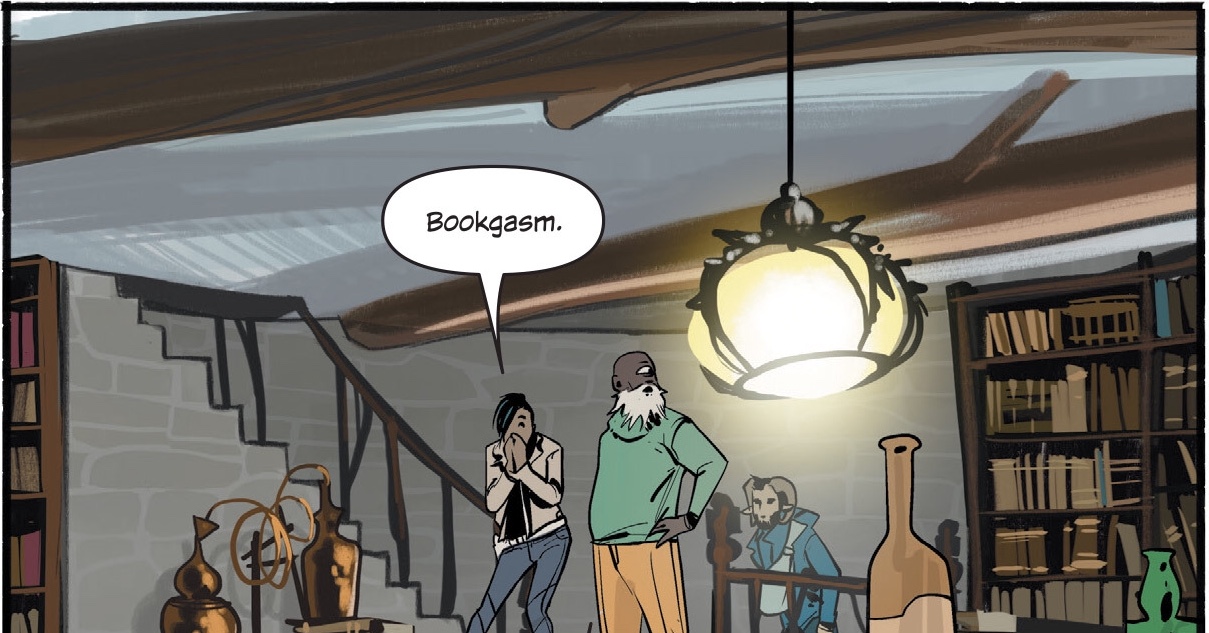 and hearing her favourite author talking about their next book. I also loved this author.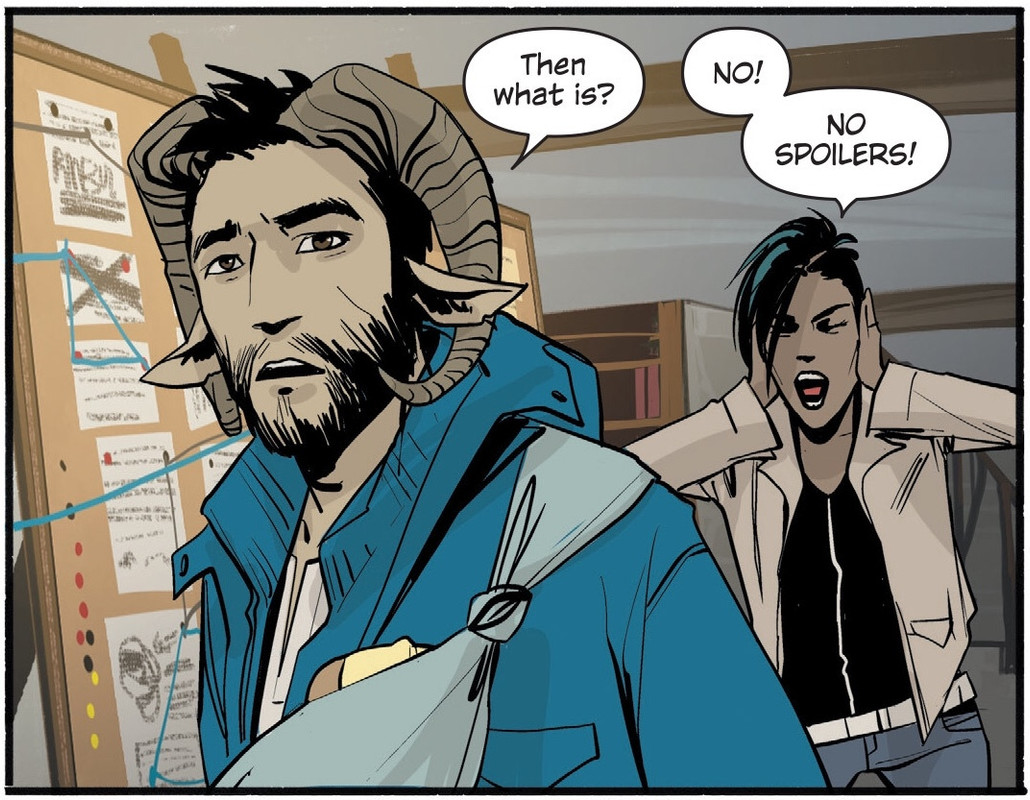 Gwendolyn finally winds up having a conversation with her ex and we spend most of our time in a lighthouse that includes said library. Favourite author consistently spoke my favourite lines in this Volume, the standout for me being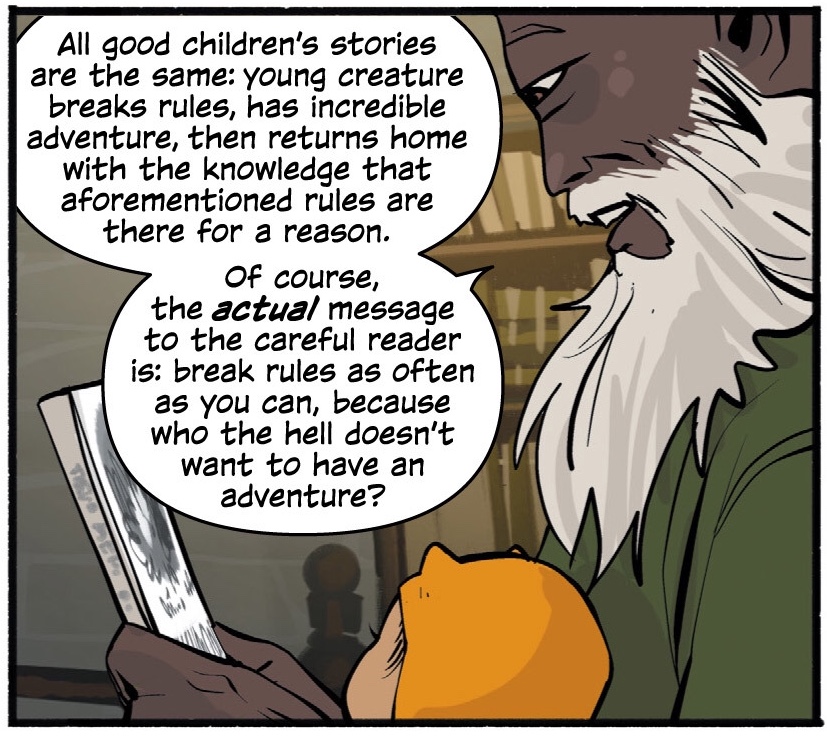 Oh, and look! Our little girl is starting to grow up! Aww! 🥰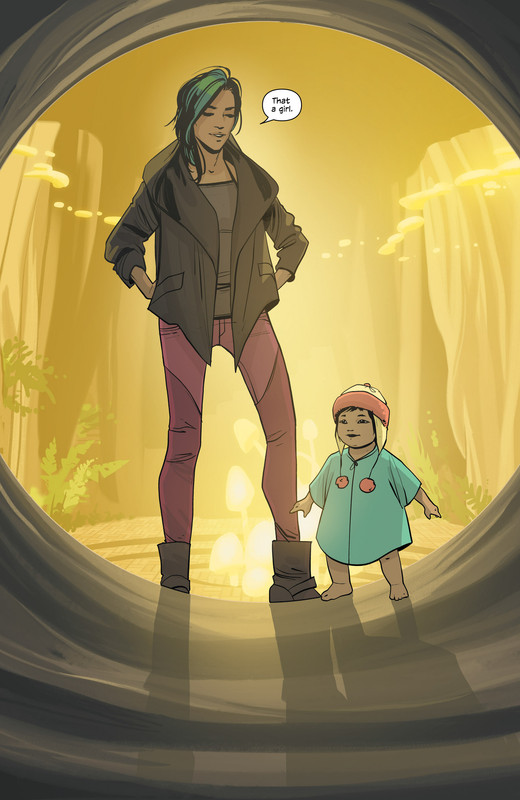 I have no idea how I remained unaware of the existence of this series until a couple of months ago but it's brilliant! I can't wait to binge read the rest of it!
Once Upon a Blurb
From the Hugo Award-winning duo of Brian K. Vaughan (The Private Eye, Y: The Last Man) and Fiona Staples (North 40, Red Sonja), Saga is the sweeping tale of one young family fighting to find their place in the universe.
Searching for their literary hero, new parents Marko and Alana travel to a cosmic lighthouse on the planet Quietus, while the couple's multiple pursuers finally close in on their targets.
Collects Saga 13-18.