Illustrations – Fiona Staples
Spoilers Ahead!
I've become emotionally entangled with so many of the characters in this series in such a short period of time, so much so that I'm genuinely proud of Alana and Marko for managing to keep themselves and their daughter alive for so long, despite incredibly treacherous circumstances.
By the way, Hazel is a toddler now!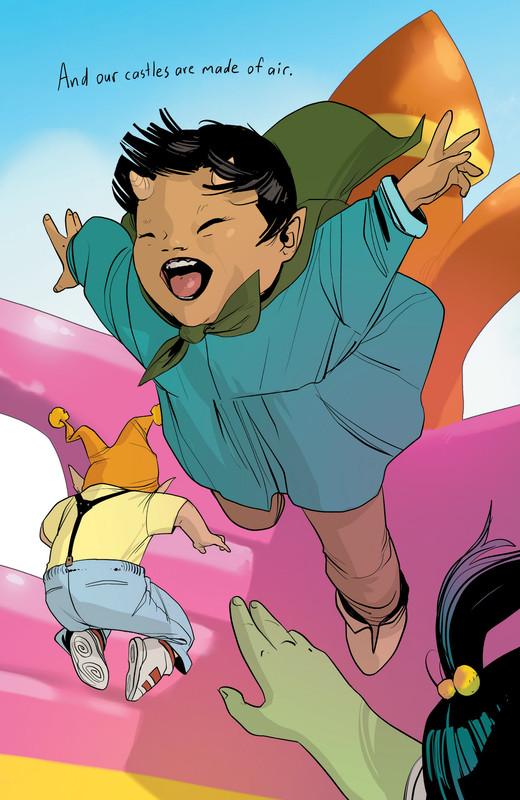 Isn't toddler Hazel adorable?!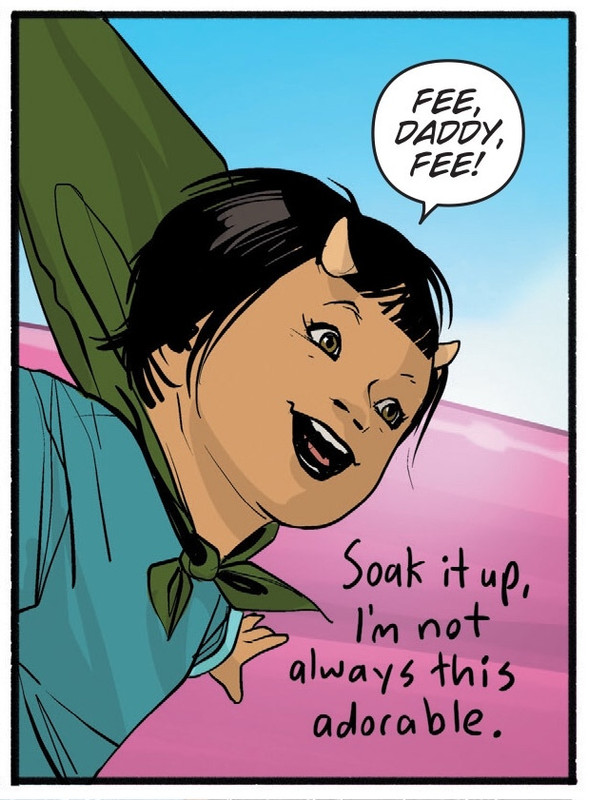 Oh. So, isn't Hazel adorable right this second?
After having heard of the ongoing war between Landfall and its moon, Wreath, narrowly escaped Cleave, rescued Sophie from Sextillion and visited Alana's all time favourite author in Quietus, we now get to enjoy watching Hazel spend some time on a bouncy castle in Gardenia. But Gardenia is not the only place we visit in this Volume.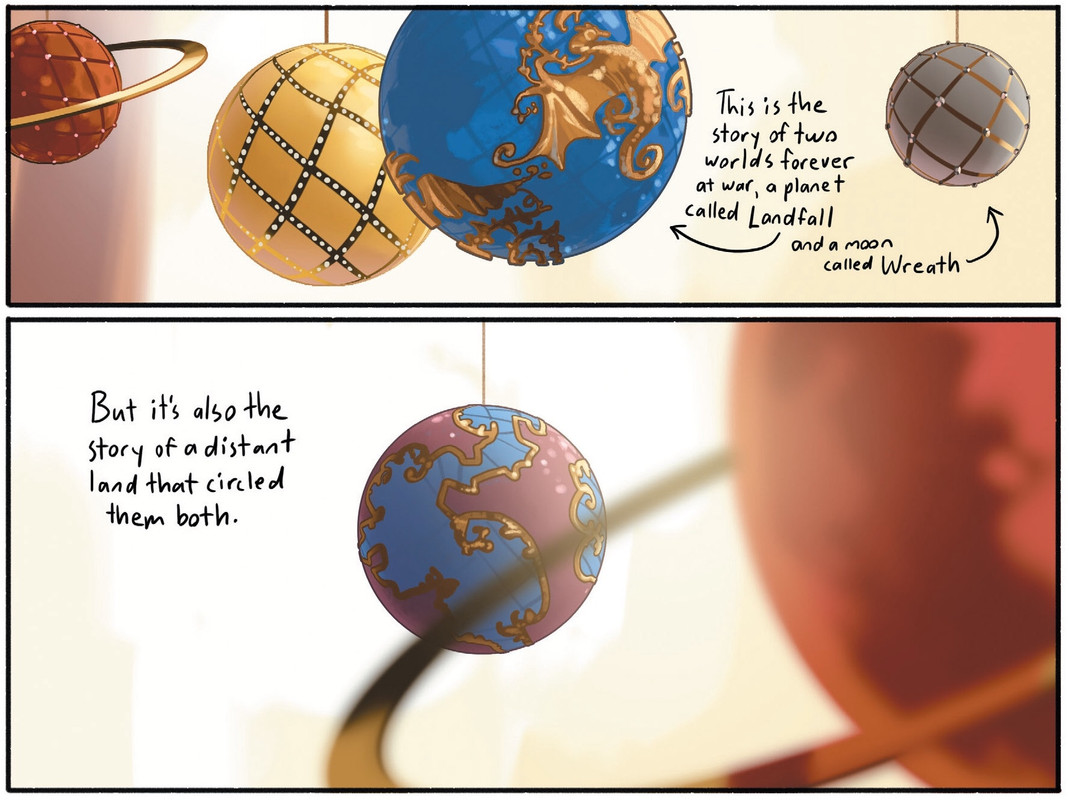 That dwarf planet in the distance there? That's Robot Kingdom. We get to go to Robot Kingdom!!! And it's good timing too, because Prince Robot IV is currently missing, but we can't assume he's dead, no matter what the tabloids report.
I know we've visited before when we've been following Prince Robot IV's story but I can't get enough of it. They're robots with TV heads! I love seeing how the image they're showing on their screen lines up with the situation they're facing. My favourite in this Volume was a baby being born with the standby signal projected across their screen. That's priceless!
We meet King Robot, whose design is simply perfect! I laughed as soon as I saw him. His head is a widescreen TV and his sceptre is a remote control. Let that sink in for a moment. That's definitely worth a chuckle.
A lot of people who came into my family's life looking like heroes ended up acting more like villains.
I'm not telling you who this refers to in this Volume but what I will say is that I'm not trusting anyone nice in this series ever again! Except Izabel. Please don't prove me wrong, Izabel!

Thank goodness for that!
Content warning for mention of domestic violence.
Once Upon a Blurb
Saga is the sweeping tale of one young family fighting to find their place in the universe. As they visit a strange new world and encounter even more adversaries, baby Hazel finally becomes a toddler, while her star-crossed parents Marko and Alana struggle to stay on their feet.
Collects Saga 19-24