Illustrations – Brittney Williams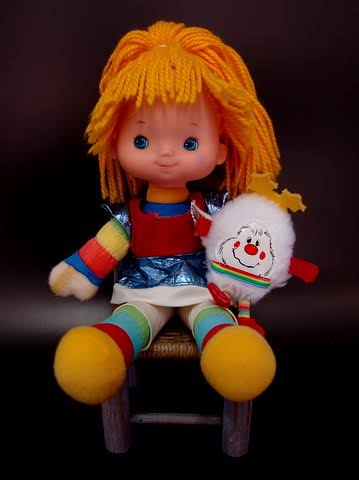 While I know for sure that I watched Rainbow Brite while I was growing up in the 80's, the memory that stayed with me all of these years has been the merchandise, not the cartoon. I have fond memories of playing with this as a kid and can even remember the way the shiny part of her dress felt. I suspect this cartoon was also responsible for me rocking some pretty impressive rainbow shoelaces at the time.
Yet when I found the theme song and searched it for sparks of recognition I came away with barely a flicker.
I was still interested in taking a trip down memory lane, even though my memory appears foggy at best where Rainbow Brite and her friends from the colour wheel are concerned.
Wisp and Willow have had a fun day role playing as warrior and wizard. That night Wisp hears something outside.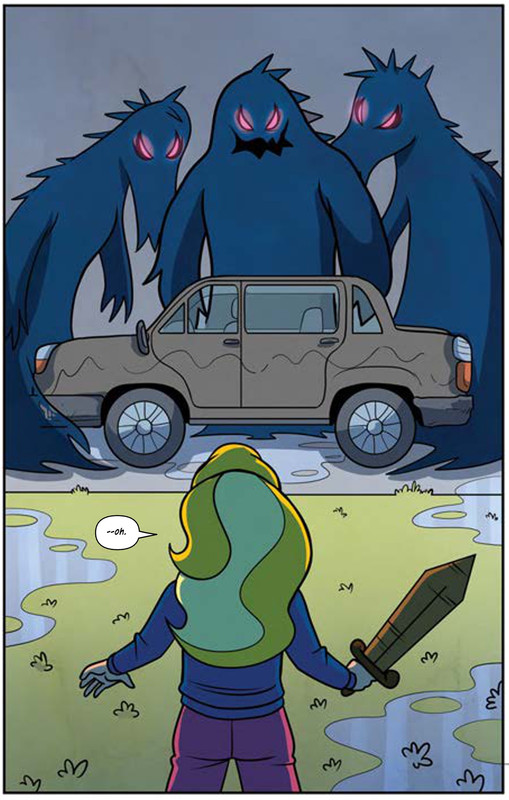 Or maybe that's three somethings. Minions of the King of Shadows, to be more specific. These guys are leeching all of the colour from Wisp and Willow's world, starting with blue, which Wisp's mother's car was pre-minion. Twinkle the sprite appears and isn't quite as cute or cuddly looking as I remember.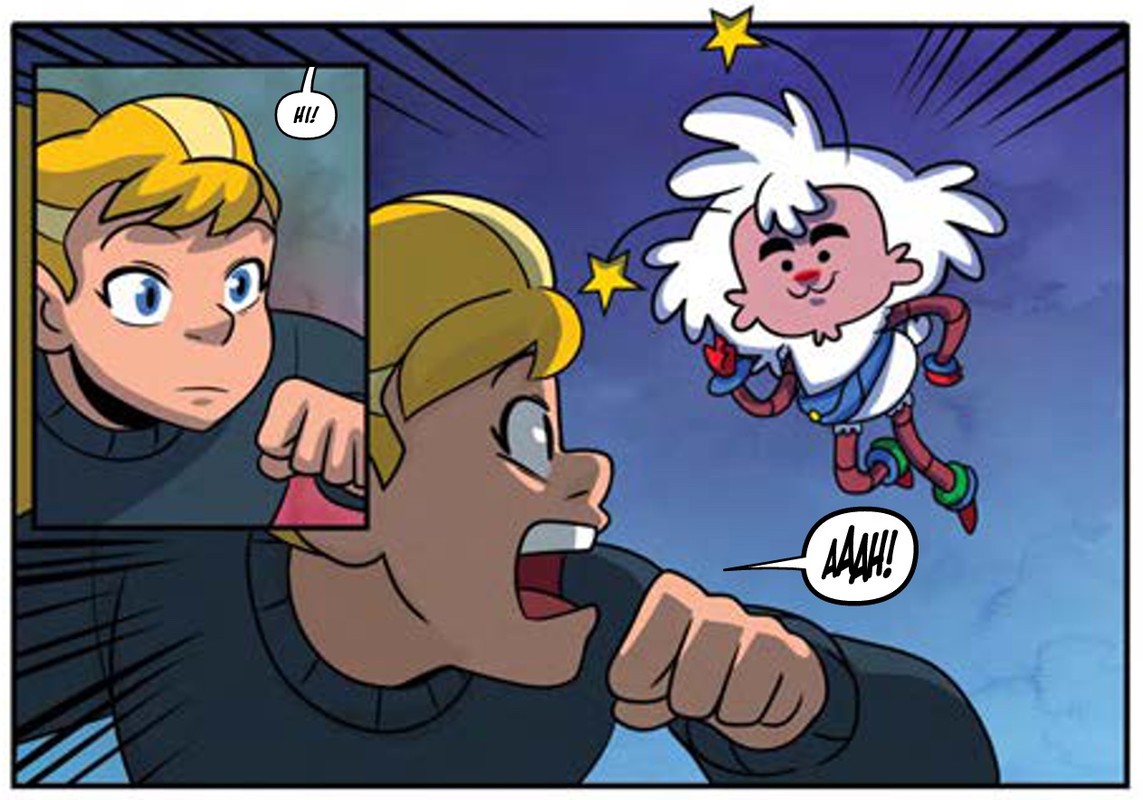 They also seemed a tad too focused on educating Wisp about etiquette and grammar while she was being chased by the massive minions and their glowing eyes. Anyway, Twinkle magics Wisp off to Rainbow Land, which doesn't appear to be living up to its name right now.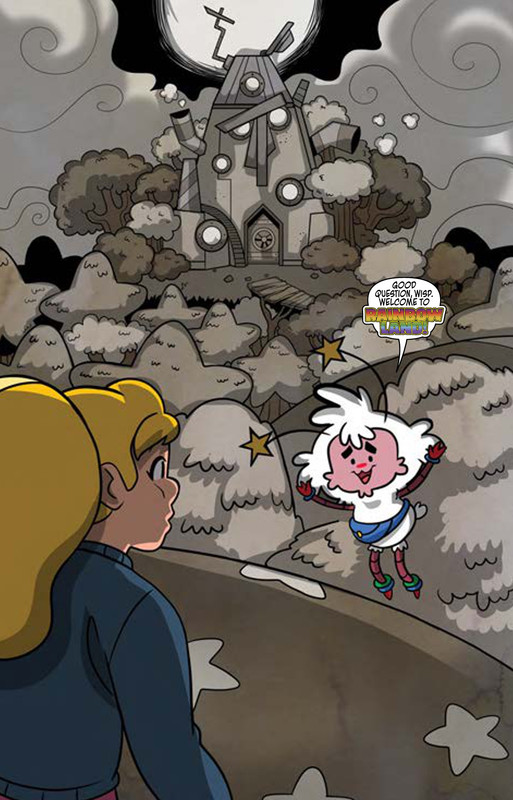 During their time in Rainbow Land Twinkle and Wisp encounter a shadow hound, Murky Dismal, an evil scientist who cannot be all bad in my books because he has a jet pack fuelled by colour,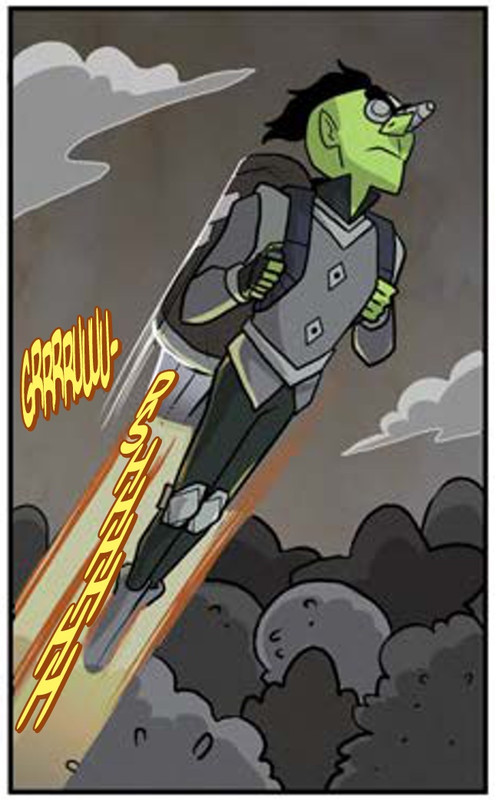 and Lurky, Murky's monster/bodyguard. We also meet Red Flare, a colour guard who is definitely cuter than I expected them to be. They got lost in the 80's (dude! rad!), appropriate given Rainbow Brite was created that decade. We're even introduced to Starlite, a talking horse that doesn't have any problems whatsoever with their self esteem, and some other sprites and colour guards.
I found the language disparate at times. Shortly after Wisp was calling the shadow hound a "doggy" Twinkle was spouting words like "disinclination" and giving lessons on prisms and wavelengths, making me wonder what age the target audience was supposed to be.
Incorporating issues 1 through 5, Volume 1 begins Rainbow Brite's origin story and naturally ends with a cliffhanger. I was reintroduced to a lot of characters I haven't thought about in decades and enjoyed the action. While I could leave the story at this point, even with so much up in the air, I expect I will read Volume 2 when it becomes available at the library.
Thank you so much to NetGalley, Dynamite Entertainment and Diamond Book Distributors for the opportunity to read this graphic novel.
Once Upon a Blurb
Wisp and Willow are best friends who live in a small town. They are inseparable, until one night Wisp discovers something is stealing the colour from the world! To escape their grasp, Wisp must use her wits and the help of a new friend … from somewhere else! Then the adventure begins!
Follow along with writer Jeremy Whitley (My Little Pony, Unstoppable Wasp) and artist Brittney Williams (Patsy Walker, A.K.A. Hellcat!, Goldie Vance) as we find out how this seemingly normal girl becomes Rainbow Brite and how it changes Wisp, Willow, and their world!