I really enjoyed this collection. While the previous couple of Phoebe and Her Unicorn books have still been fun to read, it also felt like I was largely reading about the same series of events in slightly different ways. This collection had a lot more variety and also introduced some new ideas and jokes to the usual reflection gazing and all round unicorn wonderment that makes this series both funny and heartwarming, with some enjoyable sarcasm and nerd points.
It's a nice challenge, attempting to whittle down my numerous favourites and decide which ones to include here. We'll start with an obvious favourite, when Phoebe's love of reading overrides her need to do her homework.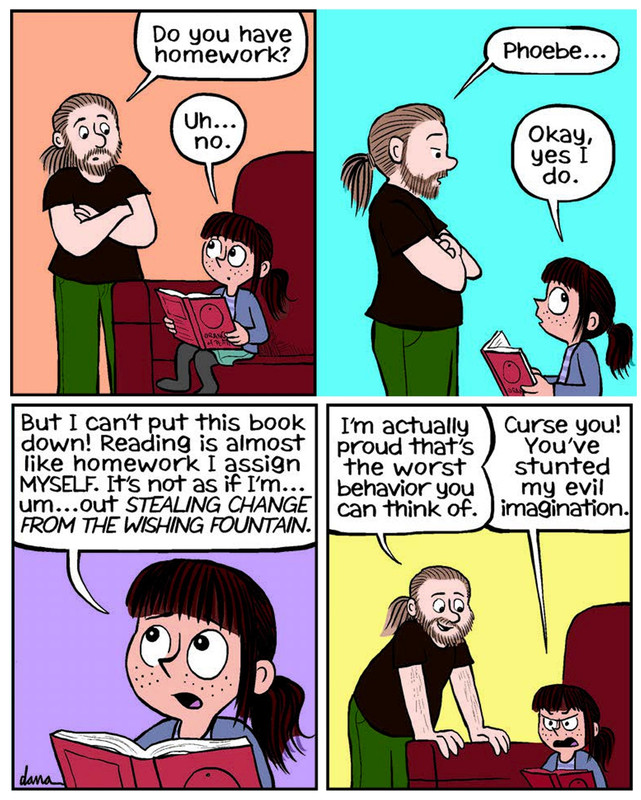 Phoebe also makes a necessary improvement to her bedtime story.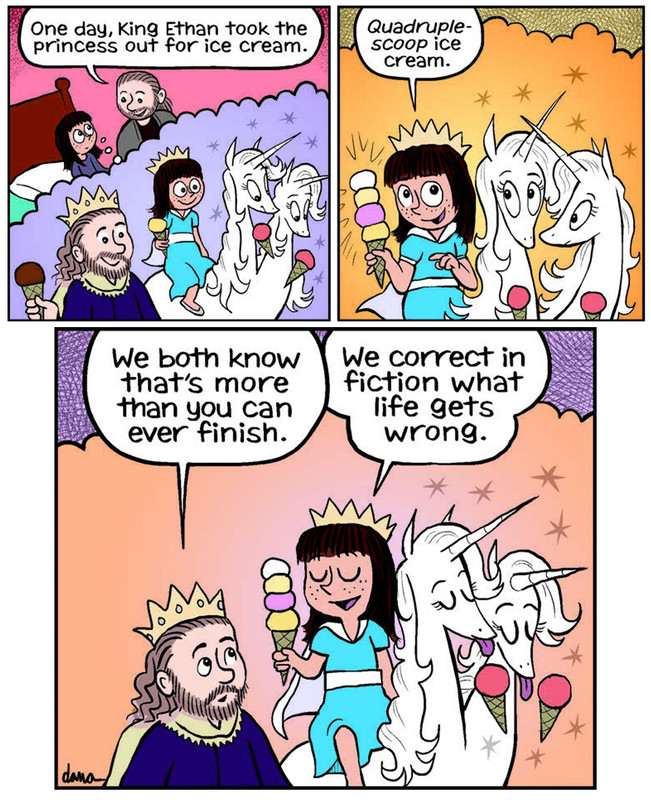 While Phoebe is working on her history report (and no, it's not allowed to be about unicorns again) Marigold catches up with Todd. Phoebe considers what her Halloween costume will be this year, begins to figure out her superhero origin story and gradually learns what her superpowers are.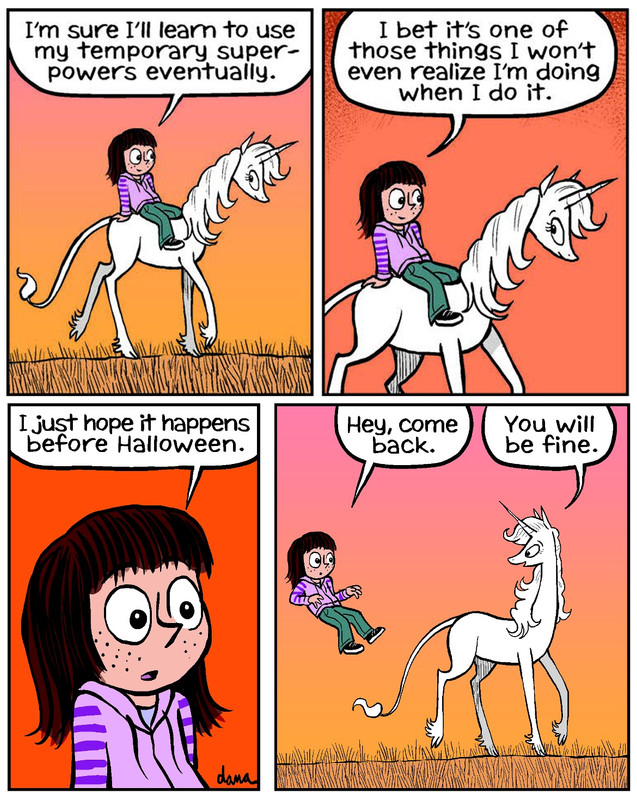 Later Phoebe comes down with a case of sparkle fever and Marigold is offended during a game of Monopoly. Phoebe has a nightmare and Marigold has a good dream. Both attend a goblin opera and Marigold visits Concertina Lovelyflank's Sugar Boutique.
Marigold regales Phoebe with some unicorn lore, including what happens if a unicorn stays too long at the beach and what unicorns believed shooting stars were. Phoebe learns the truth about the Tooth Fairy.
Marigold is always ready to lend some magic to help out her best friend, although the results can be quite unexpected.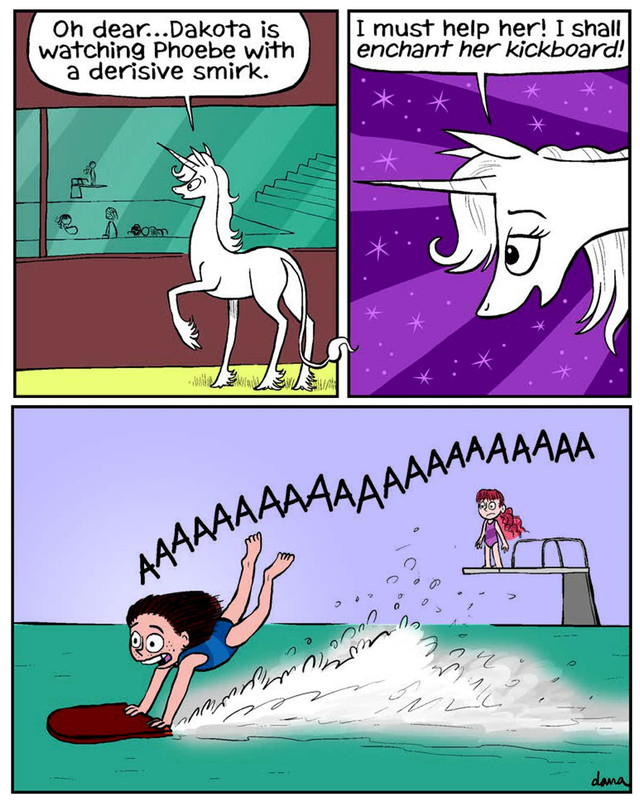 I love that after all this time Marigold still has the ability to delight and surprise Phoebe (and myself).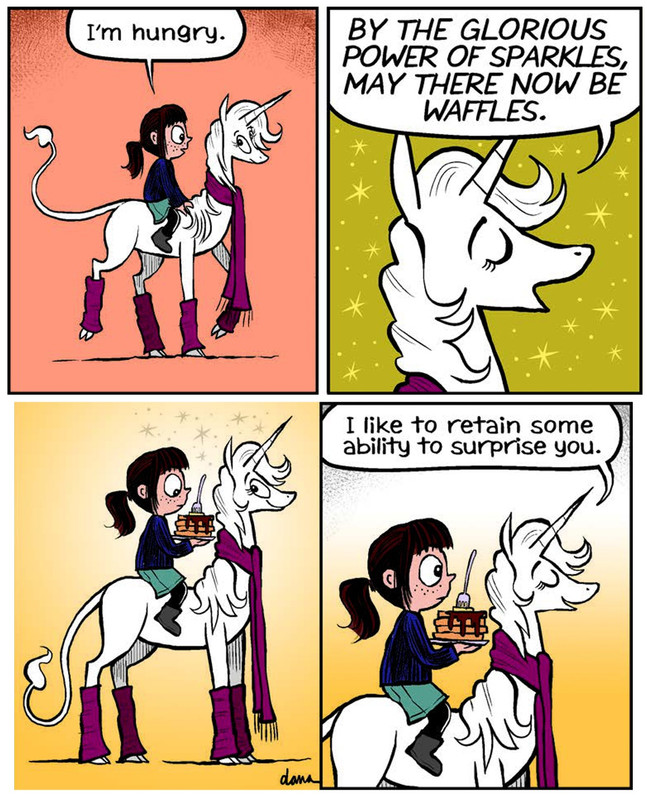 Despite all of the magic this series remains relatable
and at its core lies a heartwarming interspecies friendship.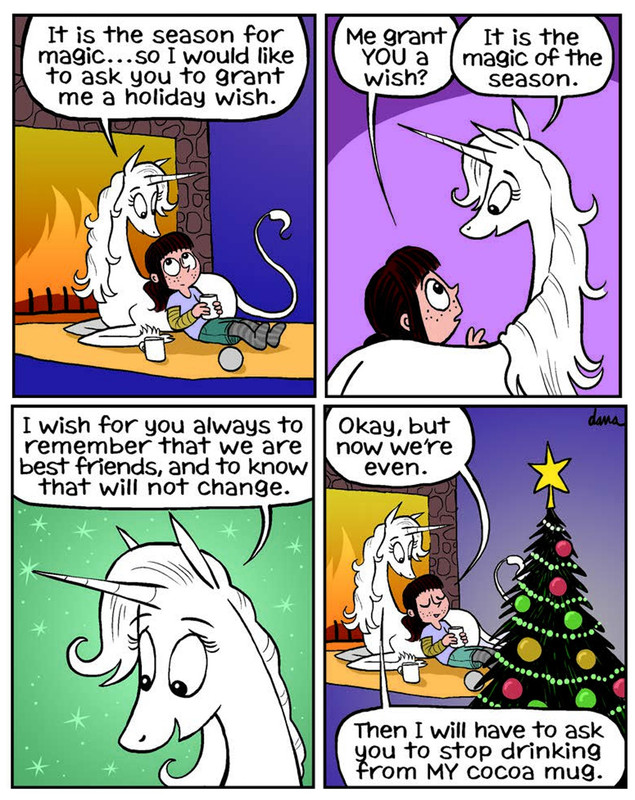 It's lovely to take some time to remember the innocence of childhood and focus on the good, the funny and the magic that surrounds us, even if we aren't lucky enough to have a unicorn as our best friend.
Thank you so much to NetGalley and Andrews McMeel Publishing for the opportunity to love this graphic novel early.
Once Upon a Blurb
For 9-year-old Phoebe Howell and her sparkling companion, Marigold Heavenly Nostrils, every day is an adventure. In this latest installation of Dana Simpson's award-winning Phoebe and Her Unicorn series, Phoebe navigates the challenges of school life with a little help from her unicorn friend, who is always ready with the perfect spell for the occasion. But as the magic spells mount up, both Phoebe and Marigold find themselves wondering if sometimes they might be taking things just a little too far …