I probably should be embarrassed by how relatable I found a lot of these comics. Sure, there were also a fair few that I personally didn't relate to, but overall I haven't felt so seen since Debbie Tung's Quiet Girl in a Noisy World and Book Love. You know the kind of seen I'm talking about: the kind where you're not entirely sure that the artist hasn't been covertly following you and drawing your life for all the world to see.
Taking on a range of everyday occurrences, including the quest for perfect adequate makeup,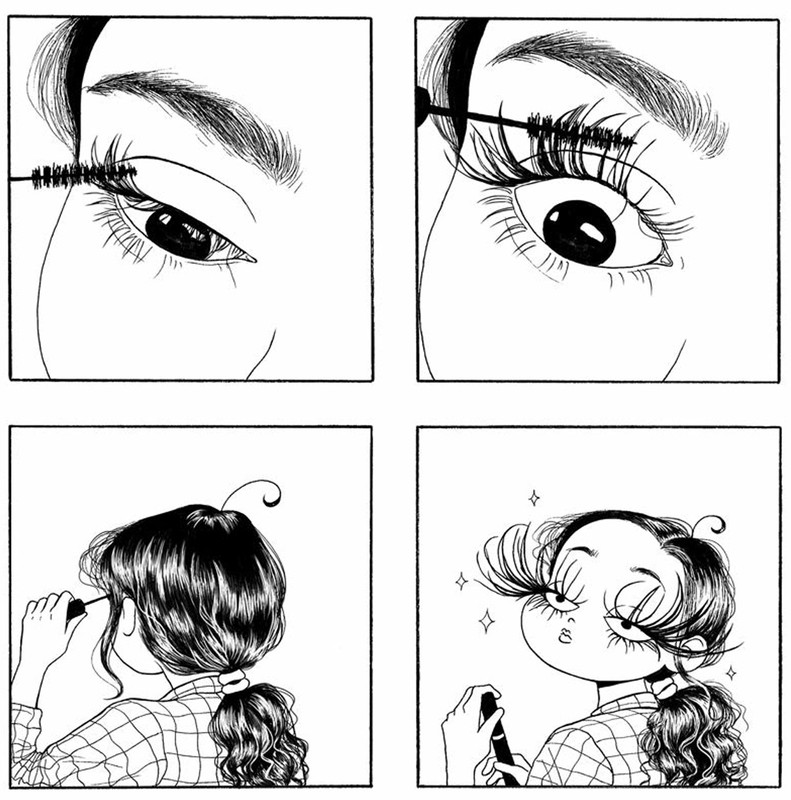 having your expectations and reality diverge just a teensy bit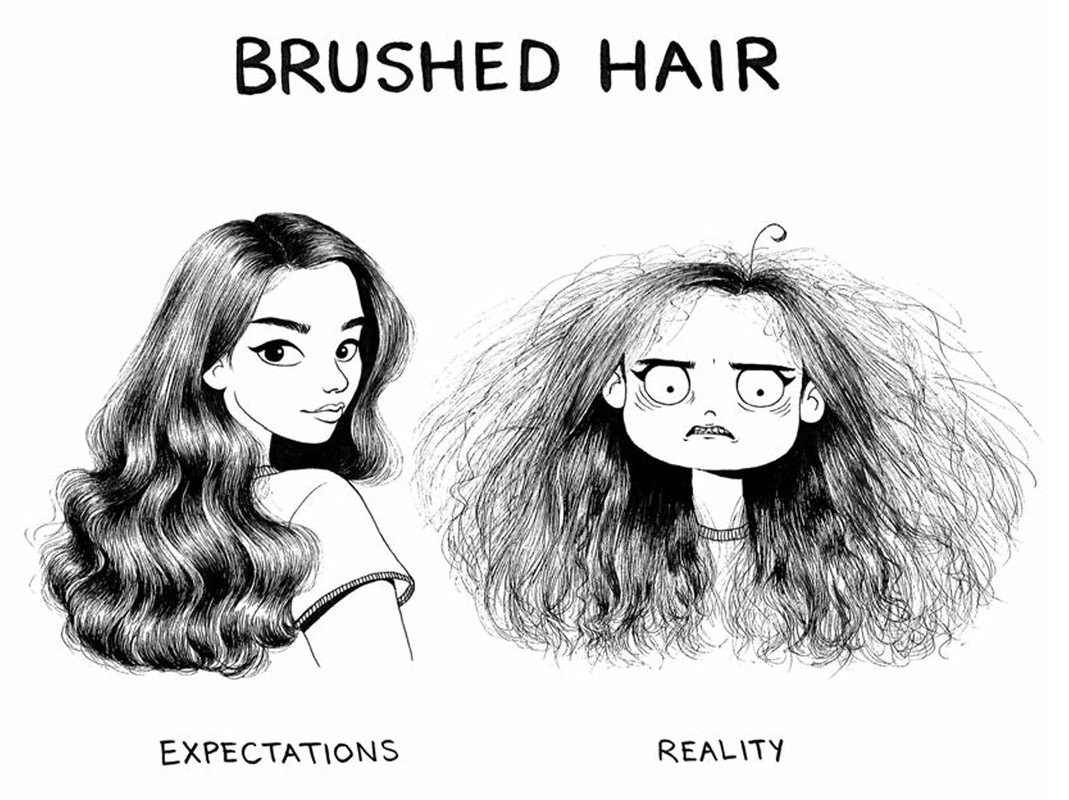 and the equally horrific experiences of losing sight of the spider someone else was going to take care of for you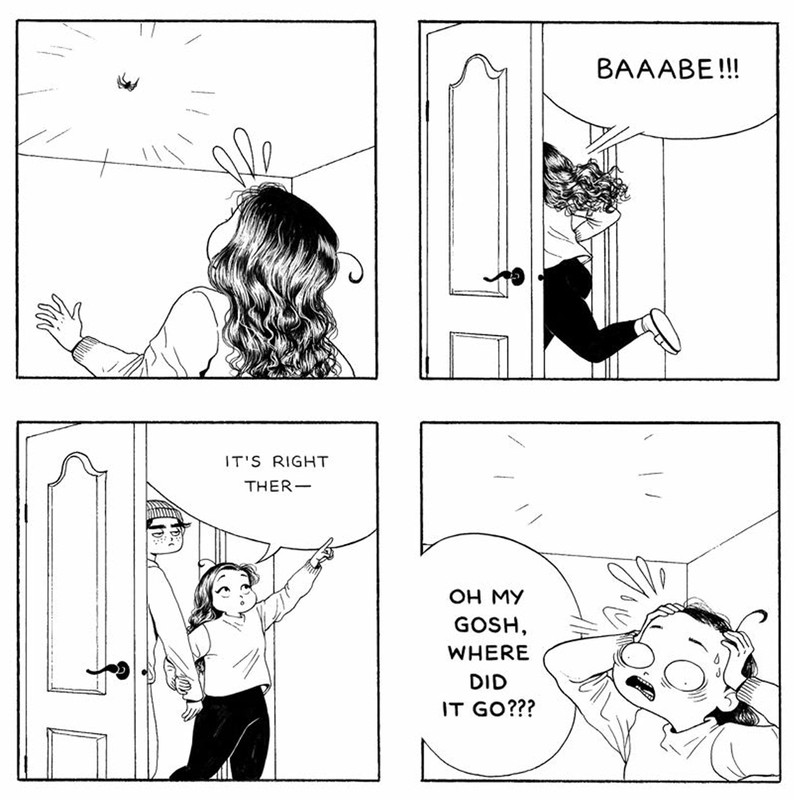 and someone calling your home phone.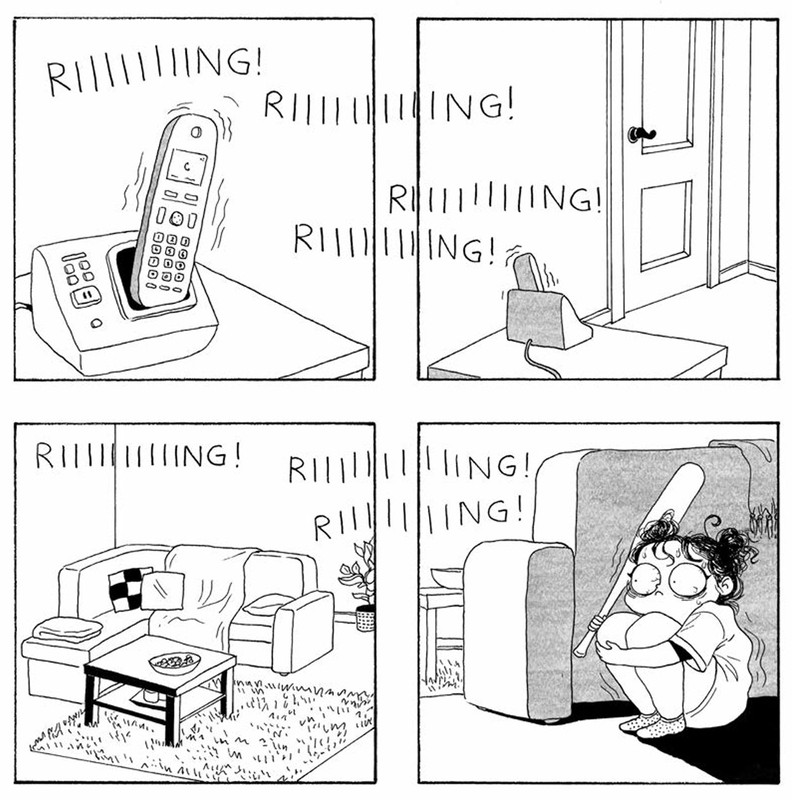 A lot of comics had me nodding in agreement and others had me chuckling. There were a couple that went over my head but not enough to dampen my enjoyment. I just wish there were at least another 50 pages because it felt like I'd only just begun when I reached the final page.
Thank you so much to NetGalley and Andrews McMeel Publishing for the opportunity to read this graphic novel.
Once Upon a Blurb
Hilarious and relatable comics about one young woman's life, relationships, and day-to-day humorous musings on why it's good to leave the house sometimes – and when it's better to stay home.
Cassandra Calin's ability to document the hilarity of relatable everyday events in a series of webcomics has generated a huge following on social media. This beautifully illustrated compendium of first-person comics about the trials of the single life, school, stress, junk food, shaving and maintaining a healthy self-image. Cassandra Calin's comics frequently highlight the humorous gap between expectations and reality, especially when it comes to appearance and how much she can accomplish in one day.