My first tattoo was a prize from a cereal box. I've been fascinated by tattoos ever since. The main reason I don't actually have one is because I change my mind so frequently about the designs that I love. I do have a pretty extensive collection of temporary tattoos though, so I get to change my mind and designs every week.
I love the idea of this book. The first part features the work of twenty-five tattoo artists from around the world. The second part showcases tattoos grouped by theme. They're advertised as geeky tattoos so this should have been the tattoo book of my dreams.
There were some amazing designs and some extraordinarily talented artists in this book but a good portion of them weren't anything close to what I'd call geeky. There were plenty of Star Wars and Harry Potter tattoos and others from well known movies and TV series, along with some maths and science designs. I really liked the gorgeous flowers and realistic animals but they didn't seem to belong in this book.
A short bio of each featured artist is accompanied by their Instagram name and links to their portfolio and website (where available), along with a selection of their work. Although I liked at least one example from each artist, the artist whose work I enjoyed the most was David Cote from Canada.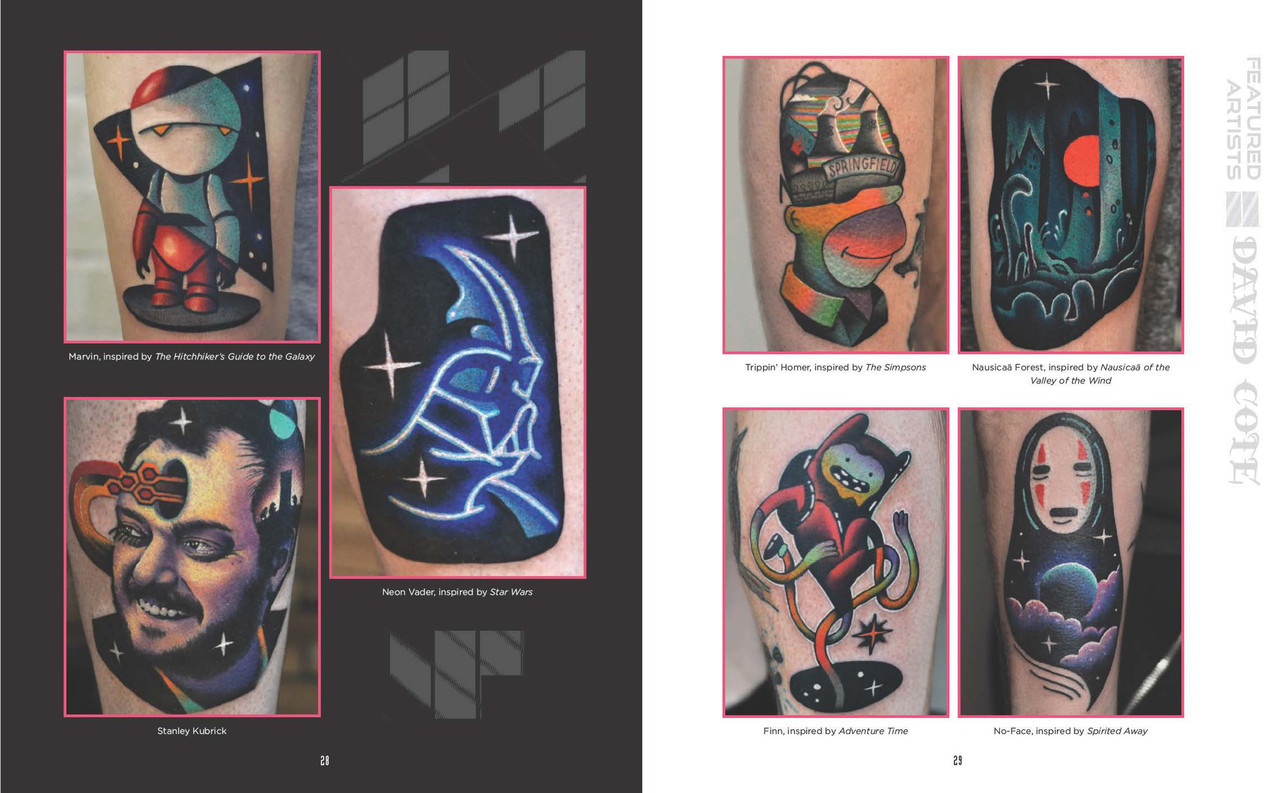 My favourite designs in the second part of the book were: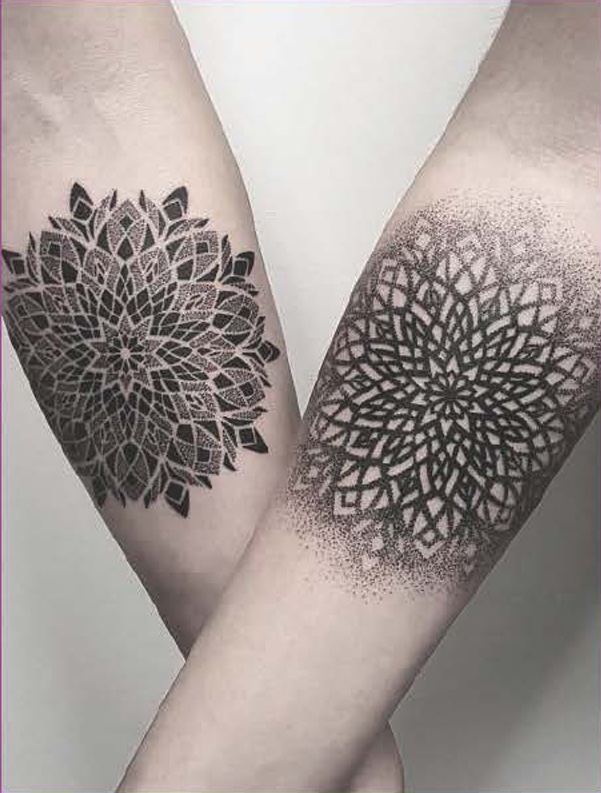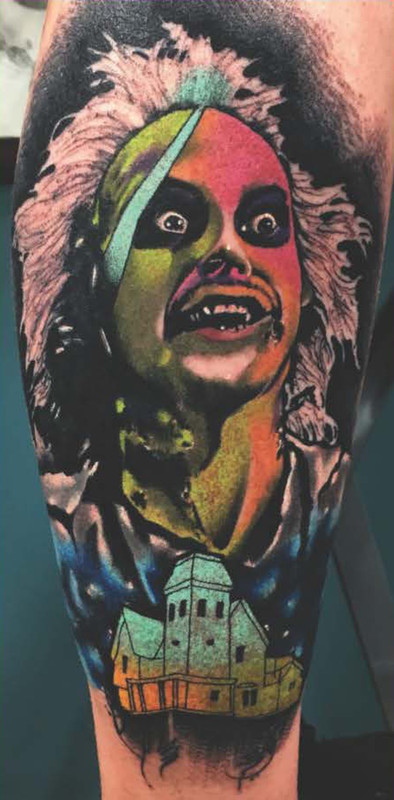 My favourite design that I don't consider geeky was:
Thank you so much to NetGalley and Race Point Publishing, an imprint of Quarto Publishing Group, for the opportunity to read this book.
Once Upon a Blurb
Exhibiting cutting-edge designs from the most sought-after and acclaimed contemporary tattoo artists worldwide, Geek Ink presents magnificent ideas for tattoos on themes from science fiction and fantasy, as well as a wide range of topics across science, mathematics, literature, and philosophy.
With commentary from creators of the Inkstinct project – which connects people with the finest tattoo art from 380,000 studios worldwide and has an Instagram fan base of more than 1 million – as well as interviews with world-renowned masters like Eva Krbdk, David Cote and Thomas Eckeard, this is the definitive tattoo inspiration sourcebook for hipsters, bookworms, scientists, academics, engineers, and, of course, geeks!