Illustrations – Turine Tran
I've wanted to explore an escape room ever since I first learned of their existence. The need has been even greater since I saw Escape Room and watched the Roses navigate one in Schitt's Creek. After reading this book it has become abundantly clear that I should never be allowed to enter one.
See that skeleton in the Alchemy Room? That's me. It took a little longer than expected for me to solve the puzzles. Please say 'hi' to me on your way past.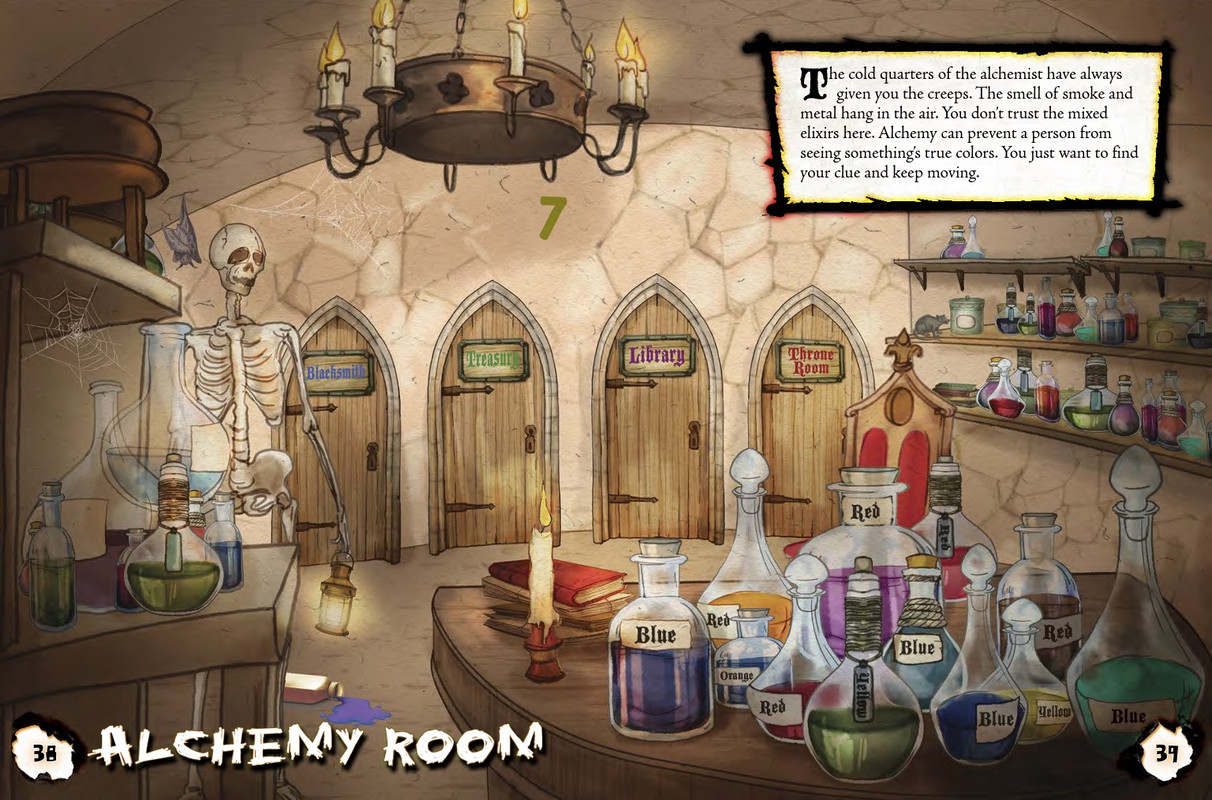 Make sure you pay attention to both the words and the details in the illustrations in each room. Although none of them will explicitly say, 'Hey, you! This is how you solve this room!', there are clues that will tell you what you need to do. Some are much harder than others and attention to detail is key. There are word, sudoku, counting and logic puzzles included, so it helps if you're a bit of an all-rounder.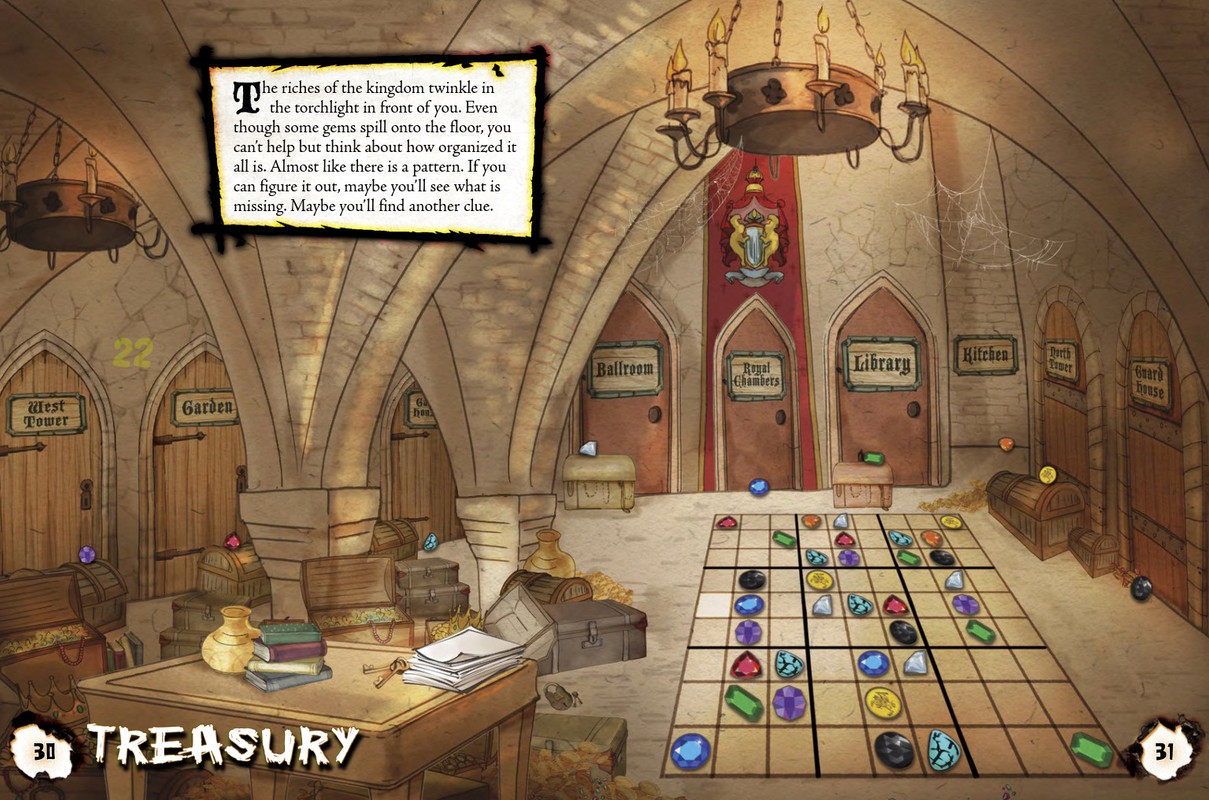 Handy Hint: You'll find clues for solving each room's puzzle near the end of the book. It would have been super helpful had I known this earlier. In the print version, these will be hidden pull tabs.
And if all else fails … there are answers at the very end of the book. If you're really stuck please know you have the option to cheat your way to the next room. You don't need to become a skeleton like me!
Thank you so much to NetGalley and becker&mayer! kids, an imprint of Quarto Publishing Group, for the opportunity to read this book.
Once Upon a Blurb
Part choose your own adventure, part seek and find, part escape room, The Cursed Castle: An Escape Room in a Book features 48 pages of detailed illustration and puzzles in both art and text. Savvy sleuths will identify missing pattern pieces and break complex codes. Hidden pull tabs reveal hints when readers get stuck and confirm the answers to solved puzzles.
All the fun of an escape room, held in one hand! Travel into a medieval world and face the cursed castle. Before he disappeared, the old king left clues all over his castle, from the courtyard to the dungeons. Can you solve his puzzles to save him? Or will you become another victim of the castle's curse? Challenge your mind with sudoku, ciphers, word searches, logic puzzles, mazes, code-breaking and more! Solve the puzzles, break the codes, and detect the patterns to save the king and escape the castle!