Story Adapter – Crystal S. Chan
Illustrations – Kuma Chan
Lettering – Daria Rhodes
Kindred spirits, it's time for us to take a journey together. When you pass through the White Way of Delight keep going. It's only about another mile before we reach our destination. Oh, there's the Lake of Shining Waters. If you look over there you'll see the house Diana lives in. She's a kindred spirit too. Just a little further and … there it is! Green Gables! You're home.
Matthew and Marilla Cuthbert are sure to welcome you, as will Cordelia Anne (with an E).
"And there's one thing certain, no house will ever be dull that she's in."
Just make sure the drink Anne serves you is the drink you ordered …
I've loved Anne since the day we met. This is such a beautiful adaptation. Everything I love about Anne's story was included here, including her friendship with Diana, her rivalry with Gilbert and witnessing Marilla and Anne's relationship deepen over the years. I even experienced my usual overwhelming need to hug Matthew whenever I see him.
Yes, I did get a little bit teary during that scene. You know the one I'm talking about. I think I was too distracted by how cute everyone looked though, so I managed to avoid my customary full blown ugly cry.
The illustrations were so lovely! They did make it quite difficult to take Anne's complaints about her looks seriously because she's so darn adorable in manga but I wouldn't have had it any other way. Her doe eyes and that little tuft of hair that's always sticking up are just so cute!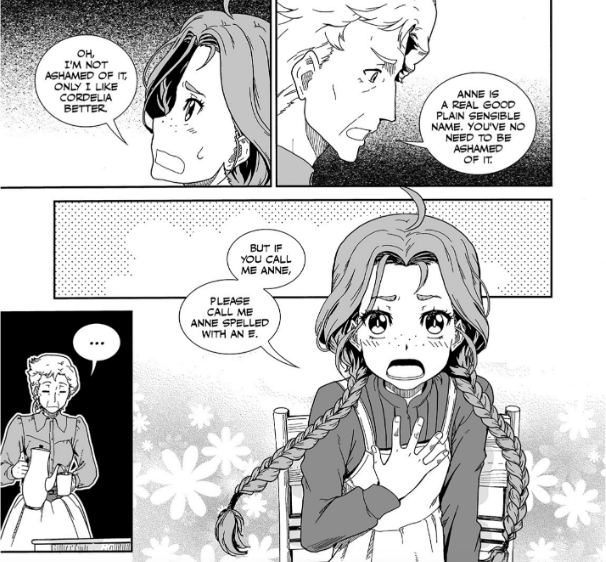 Whenever I encounter Anne Shirley my heart feels full. I'm always left with this warm and fuzzy notion that the world is inherently beautiful and that hope and love will prevail, and this manga version of Anne's story was no different. It left me with a delicious contented feeling. It seemed especially fitting, albeit decidedly strange given that we're living in 2020 here, that the last sentence was:
"All's right with the world."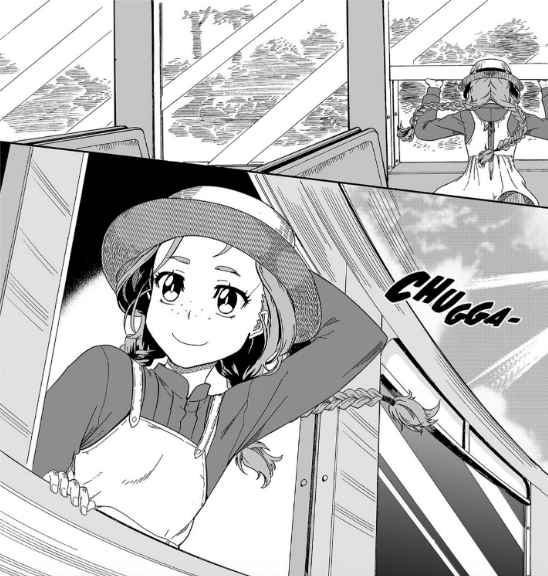 Thank you to NetGalley and UDON Entertainment for the opportunity to read this book. I'm all doe eyed about it and am already hankering for a reread.
Once Upon a Blurb
Siblings Marilla and Matthew Cuthbert were planning to adopt an orphaned boy to help out around their farm, Green Gables – instead, they got Anne Shirley. A plucky redheaded girl with a vibrant imagination, Anne turns first Green Gables and then the rest of Prince Edward Island on its ear.
Manga Classics® is proud to be the only authorised manga adaption of Anne of Green Gables by the Heirs of L.M. Montgomery, with a foreword by Kate McDonald Butler – granddaughter of the original author!
This volume presents a faithful recreation of this classic kids novel, from the Lake of Shining Waters to the Dryad's Bubble!