Story Adapter – Crystal S. Chan
Illustrations – Kuma Chan
Lettering – Jeannie Lee
I absolutely loved the manga version of Anne of Green Gables so I was keen to explore some more Manga Classics. I read The Adventures of Tom Sawyer when I was a child but I never got around to reading about Huckleberry Finn. I thought this was a great opportunity to find out what I'd been missing. I expected I'd want to read the novel once I finished the manga version but it turns out I'm not a fan of this story.
In the introduction we are told that Twain's "use of coarse vernacular and racial stereotypes in this novel was intended not to endorse but rather to ridicule the racism of his day." Despite knowing this I still hated all of the racism in this story, especially the consistent use of racial slurs. Even if I could find a way to ignore the racism I still don't think this would be the book for me. While adventures on rafts sounded interesting to me I found myself getting bored.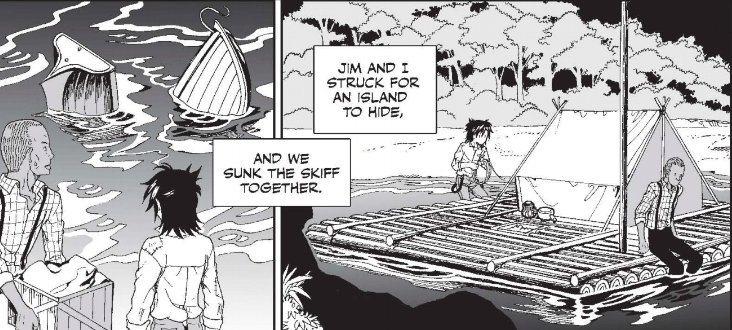 But you know what? The revelation that this story is not for me has made me want to read more Manga Classics, not less. The manga version Anne's story made me want to read Anne of Green Gables. I now know for sure I don't want to read The Adventures of Huckleberry Finn. It turns out that manga is a great way to get a feel for a book.
Even though I didn't like Huckleberry Finn's story I really liked the artwork. The story was easy to follow and the illustrations helped bring the characters to life. There's definitely going to be more manga in my life in the near future.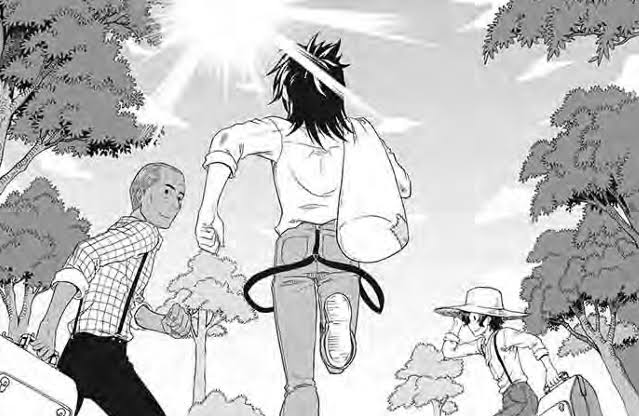 Content warnings include alcoholism, physical abuse, racism and slavery.
Thank you to NetGalley and UDON Entertainment for the opportunity to read this book.
Once Upon a Blurb
Chafed by the – sivilized – restrictions of his foster home, and weary of his drunkard father's brutality, 14 year-old Huck Finn fakes his own death and sets off on a raft down the Mississippi River. He is soon joined by Jim, an escaped slave. Together, they experience a series of rollicking adventures that have amused readers, young and old, for over a century. The fugitives become close friends as they weather storms together aboard the raft and spend idyllic days swimming, frying catfish suppers, and enjoying their independence. Their peaceful existence ends abruptly, however, with the appearance of the King and the Duke, an incorrigible pair of con artists who take over the raft. After many difficulties, Huck and Jim escape their tormentors, and with the help of an imaginative rescue by Huck's old friend Tom Sawyer, Jim gains his freedom. Manga Classics breathes new life into this American Classic with a faithful adaptation of Mark Twain's masterpiece.