Everything that is underground belongs to him!
Apologies in advance for making this review more about my first and favourite musical than the graphic novel I just read. It's just brought back so many wonderful memories!
I first saw The Phantom of the Opera in 1992. My school's music classes were going on an interstate excursion to see the musical and a few of us who weren't studying music as an elective managed to find a way to tag along. I finally understood why my Nan loved musicals so much.
I was already quite familiar with the Angel of Music because when I stayed with my grandparents my Nan and I would listen to it on repeat (on cassette) while we played cards late at night. My Pop would be trying to sleep in the next room but every time a new song began Nan and I would get up and dance around the room. Poor Pop … Saint that he was, he never once complained. You would have loved my grandparents!
As an adult I got to see Phantom again, this time with my mother in 2008. Mum fell in love with it as well and although Nan had died a couple of years beforehand we're pretty sure she was there too. We had seats directly in front of the orchestra so it was an even bigger buzz when the chandelier flew over our heads!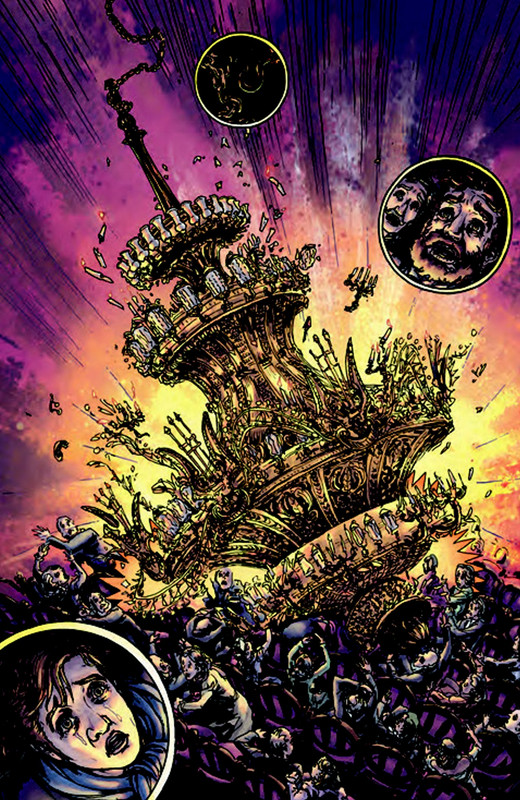 Although I haven't read the book (yet!) the graphic novel included many of my favourite scenes from the musical. The Phantom's face was more skeletal than I had been expecting but it worked. I wasn't so sure about his red eyes. I expect the detail of some of the darker scenes will be more vivid in print.
Some of the fonts, particularly those used in the letters, were quite difficult to read in the ARC. Hopefully the higher resolution of the published version will render these more legible.
Thank you so much to NetGalley, A Wave Blue World and Diamond Book Distributors for the opportunity to read this graphic novel.
Once Upon a Blurb
The Phantom of the Opera, the iconic gothic romance, is retold with all the spectacle its legend demands in this devoted graphic novel adaptation that marries stunning artwork with Gaston Leroux's haunting prose.
Everyone has heard the whispered tales of the phantom who lives beneath the opera house, the mysterious trickster behind all the little mishaps and lost things. But no one has ever seen the monster … until now. When the promise of blossoming love lures him out from his intricately constructed hideaways in the labyrinthine building's walls and cellars, a hideously disfigured artist trains the lovely Christine to be the opera's next star for a steep price. Does she choose her newfound success or her beloved Count Raoul? This doomed love triangle threatens to combust when a tragic death, a series of betrayals, and increasingly dangerous accidents cast the players of The Palais Garnier into a heart-wrenching horror story that will echo through the ages.