Sasha Patience Pruitt lives her life on fast forward and her middle name is a bit of a misnomer. Her new friend, Mr. Sloth, is, well, a sloth and let's face it, algae doesn't typically grow on your fur if you're quick enough to outrun it.
This friendship of opposites has the potential to either be the best thing ever or a super fast/super slow disaster in the making.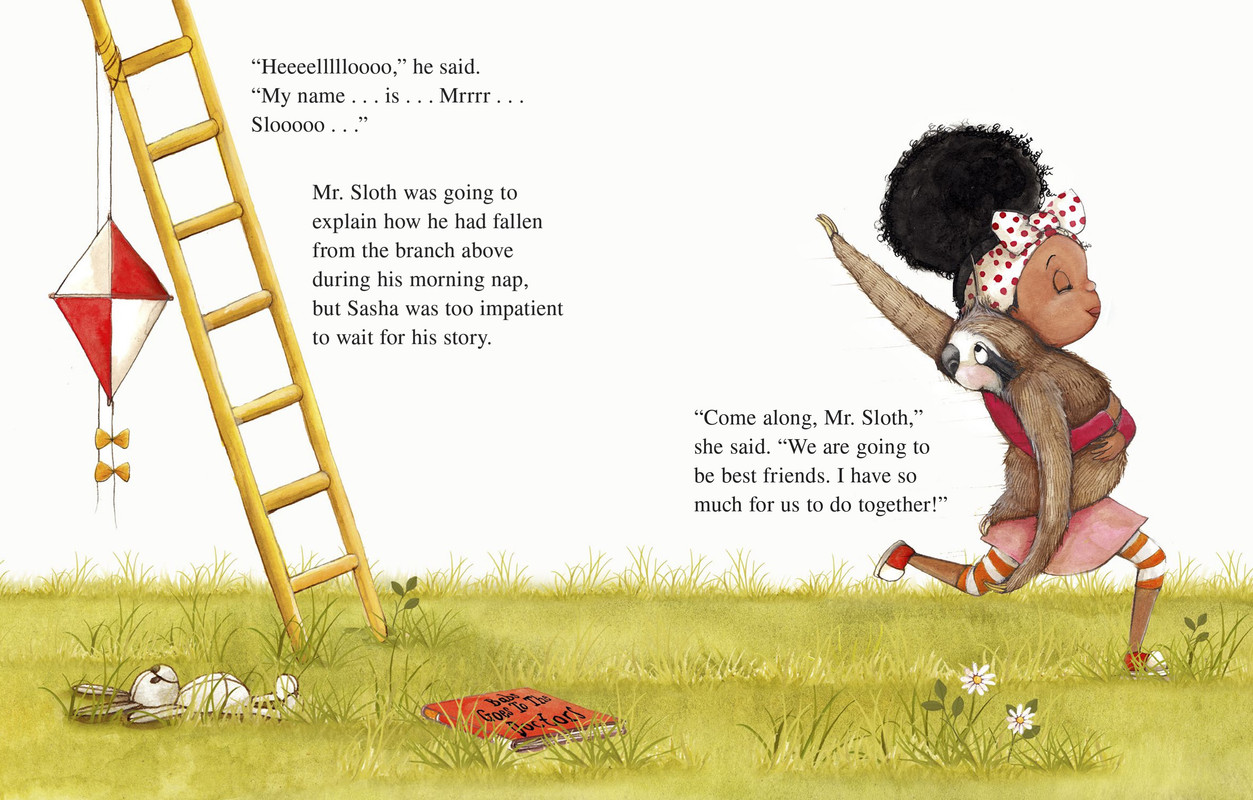 Katy Hudson is one of my all time favourite illustrators. She's the picture equivalent for me of that one author you're certain could transform a shopping list into a literary masterpiece. I'm sure I'd be captivated if Katy drew a stickman.
Which made it disconcerting when I didn't immediately fall in love with Sasha. I've adored every character I've met in Katy's previous books and I loved Mr. Sloth at first sight. I read and reread this book until I finally figured out what the problem was. Me.
It turns out I have a bias where picture books are concerned. I can tolerate, and even find cute, all types of bad and/or potentially annoying behaviour from animal characters but apparently I judge humans differently. Not that Sasha was going around chucking tantrums or anything but her impatience frustrated me time and time again. I thought back to when I read Sloth and Squirrel in a Pickle, where Squirrel is the speedy equivalent of Sasha, and not once was I frustrated by Squirrel.
Having done a deep dive into my soul, I reread this book once again, with a new understanding of myself as a reader. This time Sasha was simply a young girl with a lot of energy, someone who doesn't realise she's missing out on a variety of amazing things because they're a blur to her. Once she slows down enough and pays attention, she discovers the beauty that surrounds her and learns that some things are best enjoyed at a different speed.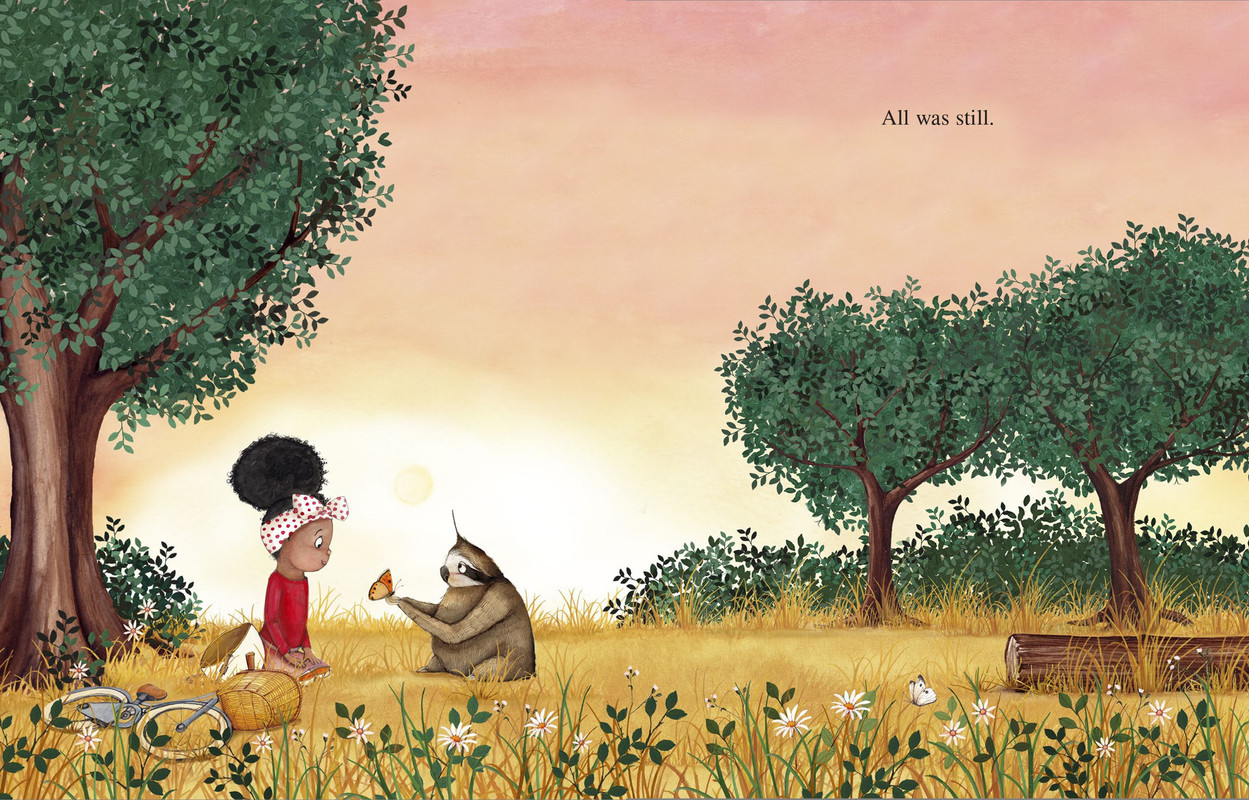 Once again, the illustrations in this book were absolutely gorgeous. Bonus points for the cameos of the author's previous books.
Thank you so much to NetGalley and Capstone Editions, an imprint of Capstone, for the opportunity to read this picture book.
Once Upon a Blurb
Sasha has one speed – fast. She loves to do lots of things, all at once, as fast as possible. Mr. Sloth has one speed – slow. He loves to do things one at a time, at a nice, easy pace. Can Mr. Sloth's mindful ways teach Sasha to slow down and enjoy life? Best-selling author Katy Hudson gently weaves a mindfulness theme into this unlikely friendship tale between an energetic girl and a sloth, encouraging children to stop, breathe, and be present in every moment.