Reading this one for the second time because, well, it's Clifford's origin story! The first time around I read a library book. This time around it is one of Mum's many new hide-and-seek Clifford books. I hide them for her and she finds them. It's so much fun hiding presents for people at random times. I highly suggest you try it!
Anyway, Clifford. While there are a few sad parts in this book, ultimately it's a story of the power of love between a child and their pet. Clifford may have been the runt of his litter but with Emily Elizabeth's love, this little red puppy became the big red dog readers adore. Aww! 💕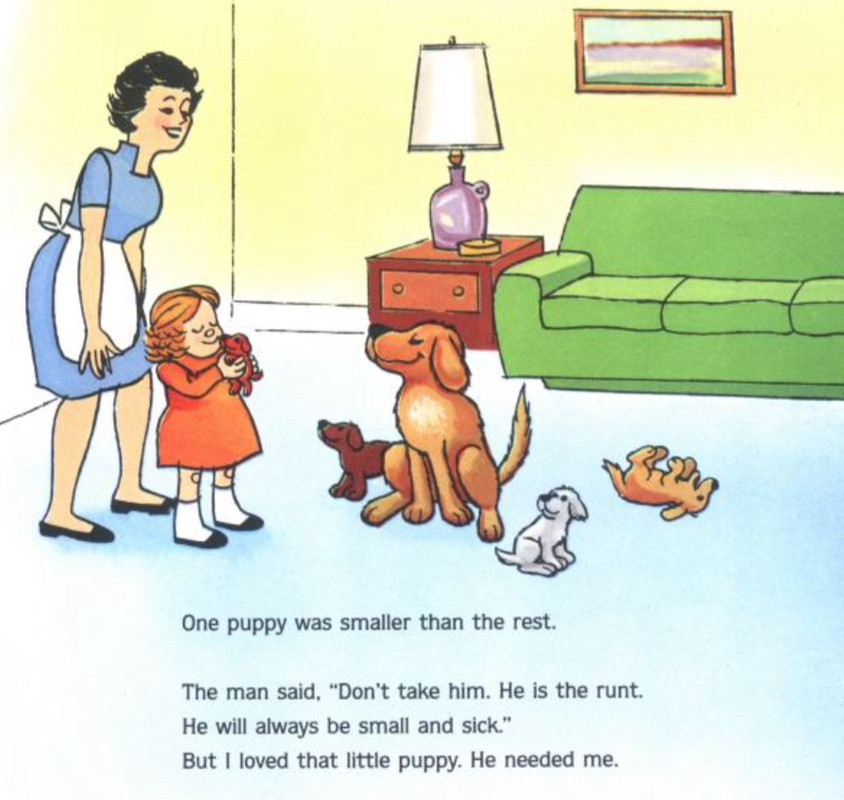 Once Upon a Blurb
How did Clifford become such a big red dog? Read and find out how a simple wish from Emily Elizabeth led to Clifford's amazing growth.