Nell is a young girl who believes her invention can help the Big City. Nell and her family live in the countryside, but even from such a distance the pollution is clouding the skyline. After a long journey Nell discovers that the problem is much bigger than she realised.
A group of powerful men in the city are quick to dismiss Nell and her invention. Undeterred, Nell continues to work on her invention, making it bigger and better.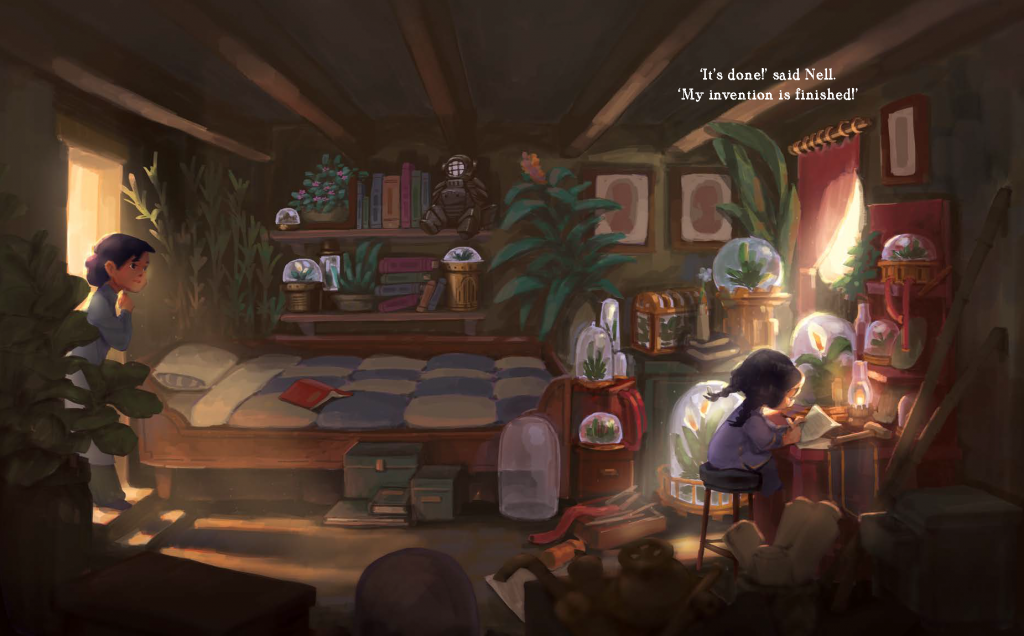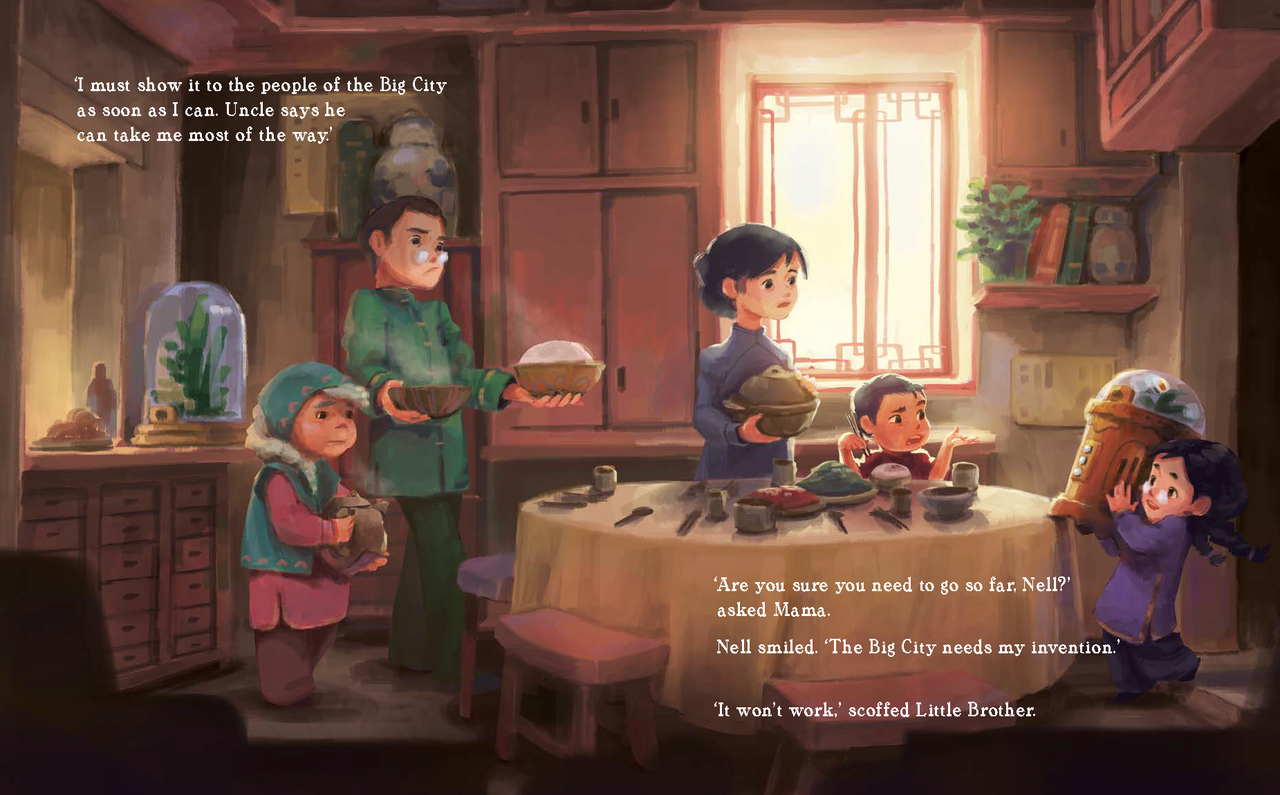 I absolutely adore this book! Nell sees a problem and uses her intelligence and creativity to solve it. Her inspirational journey is not success only but her persistence and belief in herself are a shining example to young world changers in the making. I loved that the one adult in the city who sees the potential of Nell's invention is a woman, whose encouragement made me want to simultaneously jump up and down, hug her and buy her a coffee.
Sher Rill Ng's story is wonderful and her illustrations are amazing, with a steampunk vibe that's perfect for this story. The smallness of the girl with the answer to the Big City's problem is contrasted with the looming size of the city officials who have the power to make a change but don't.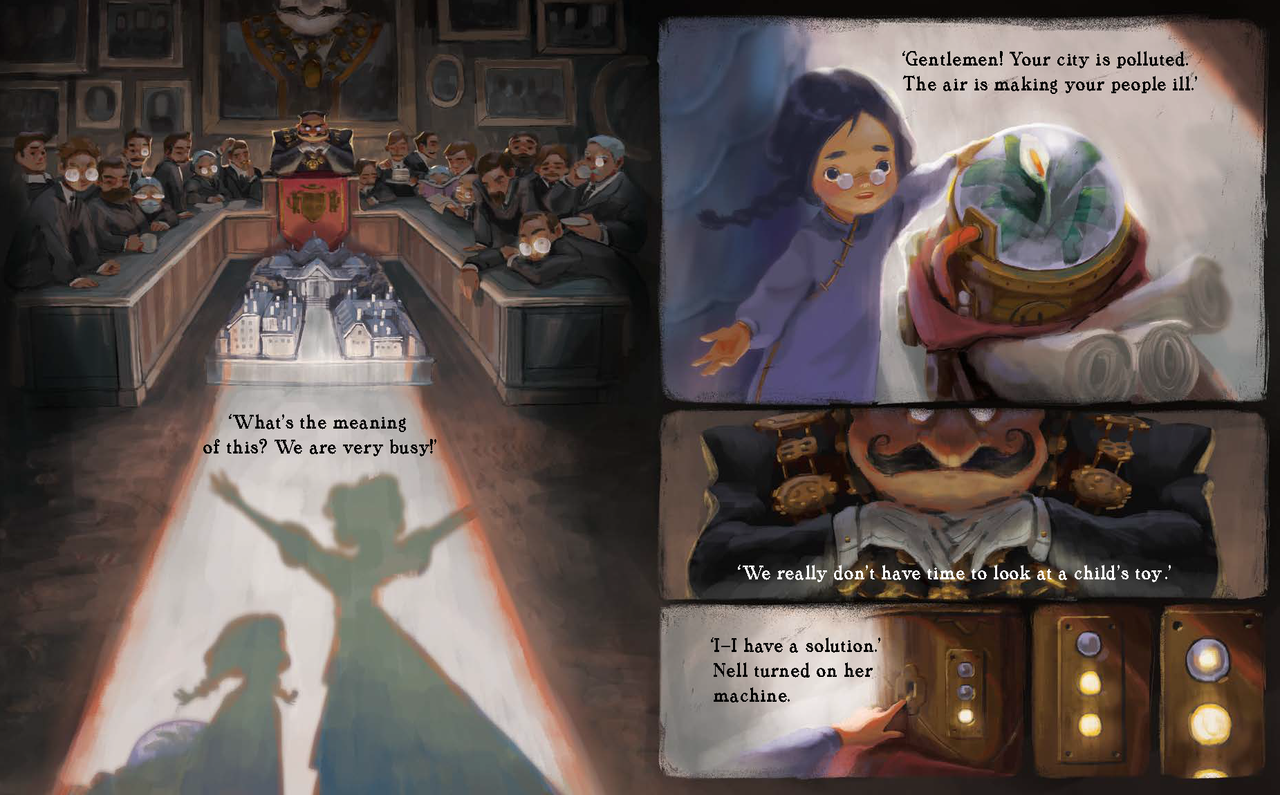 I'm not entirely sure what I would have made of this book as a kid with little understanding of environmental issues back in the dark ages but if I was a few decades younger I'm certain I would've wanted to read it over and over until I came up with my own brilliant idea to fix the world. I'll definitely be following this author/illustrator's career.
Once Upon a Blurb
A gorgeous and inspiring picture book about a young girl, Nell, who invents a machine to fix the pollution that is choking the city.
'My invention is ready!' exclaimed Nell. 'I must show it to the people in the Big City. Uncle says he can take me most of the way.'
'It won't work,' scoffed Little Brother.
Little Nell has worked hard to make an invention that will help clean up the pollution in the Big City. But she soon discovers that it can be hard for a girl to get the attention of the people in charge.
A wonderful picture book about a girl with a big idea and a determined spirit, and who just needs a little help to make the world a better place for everyone.