Illustrations – Lachlan Creagh
Spoilers Ahead! (marked in purple)
We pick up the story of Gwen, Rupert and the rest of the pack a few days after we left them in The Traitor. In that time, winter has begun to set in. Using the papers Rupert printed at the Captain's mansion/compound (?) as a guide, the pack make their way to the village of Gulfoss.
There they stow away on a ship that's taking dozens of adult prisoners to a new location. On board, they meet Rita, a cleaner, and find a potential new pack member, Pirate the pug.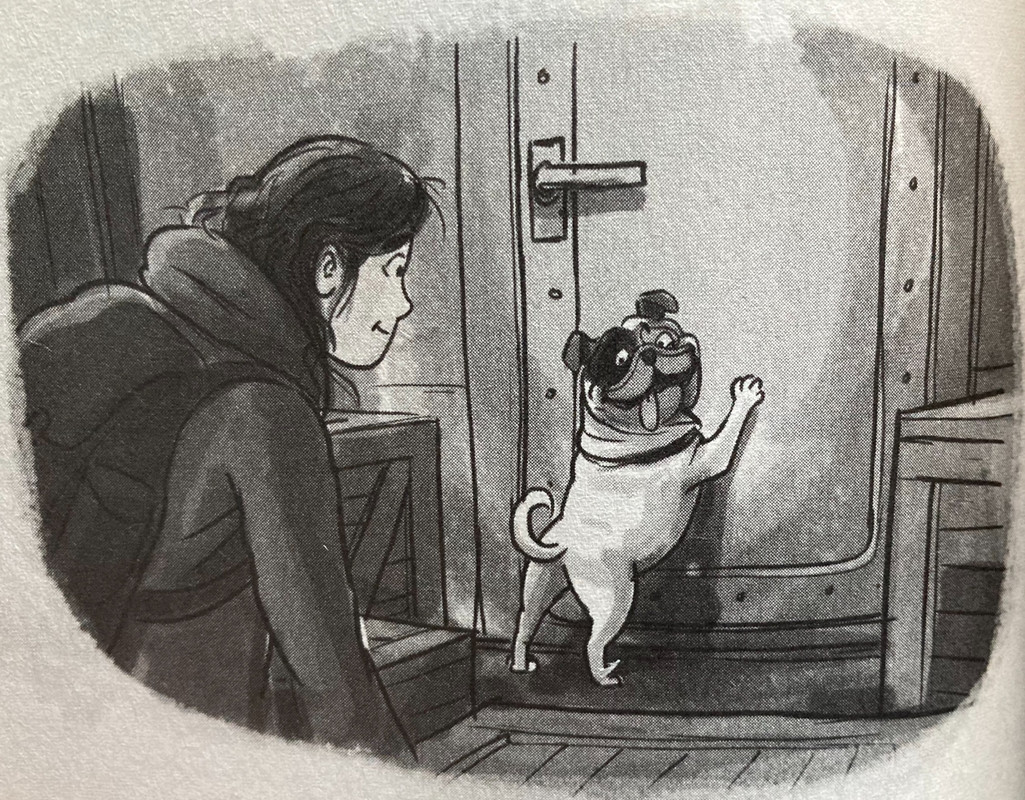 I liked Pirate but he couldn't make up for the fact that we lost two of the pack in this book. Rupert found his parents on board the ship and he's currently in captivity with them. I was frustrated that we didn't get to learn anything about the history between Rupert and the Captain from The Traitor before Rupert left. There is a possibility we might see him and his parents later in the series, though. Eagle is also gone, although a small part of me is hoping Eagle didn't actually die. I'll probably read the next book to find out for sure but if they are really gone then I'll be leaving the pack at that time.
I wondered where the kids got their cold weather clothing from. Rupert didn't seem to bring anything with him when he left the camp and until now we've never experienced winter with Gwen.
I'm fine with Gwen understanding what the dogs and wolf are saying but I'm finding it harder and harder to believe that a couple of kids and some animals can consistently outwit and outmanoeuvre so many trained soldiers. They make it look too easy.
I think I'm beginning to struggle with this series mostly because it's so much darker than a lot of Anh Do's other series. There's an overarching hope that one day Gwen will be reunited with her family but there's not enough hope in each individual book for me. At this point I just want someone to do something silly to break up the constant danger.
Maybe this has something to do with the fact that I'm reading this series during lockdown. Hopefully by the time the next book is released I won't be in lockdown anymore and may have a different perspective on the trials and tribulations of the pack.
There's a bonus chapter included at the end of this book that features a crossover with Skydragon. I'm not sure yet how I feel about Wolf Girl and Skydragon inhabiting the same world.
Once Upon a Blurb
On a mission to find their families, Gwen, Rupert and the dogs strike out across treacherous ice and freezing oceans.
If they are to have any hope of survival, they must stowaway on a ship full of enemy soldiers. But sometimes help comes in unexpected forms. Someone new will join the pack … but who will leave?
Deep in the frozen tundra, the danger is heating up!