Nick has super hearing and believes he's ready to become a superhero. Currently, though, Nick is a sidekick. He'd much prefer you refer to him as a superhero assistant.
Nick was recruited by Super Fantastic Guy, who is big on superhero clichés. Nick hates superhero clichés.
Nick also isn't a fan of doing all of the work and getting none of the credit.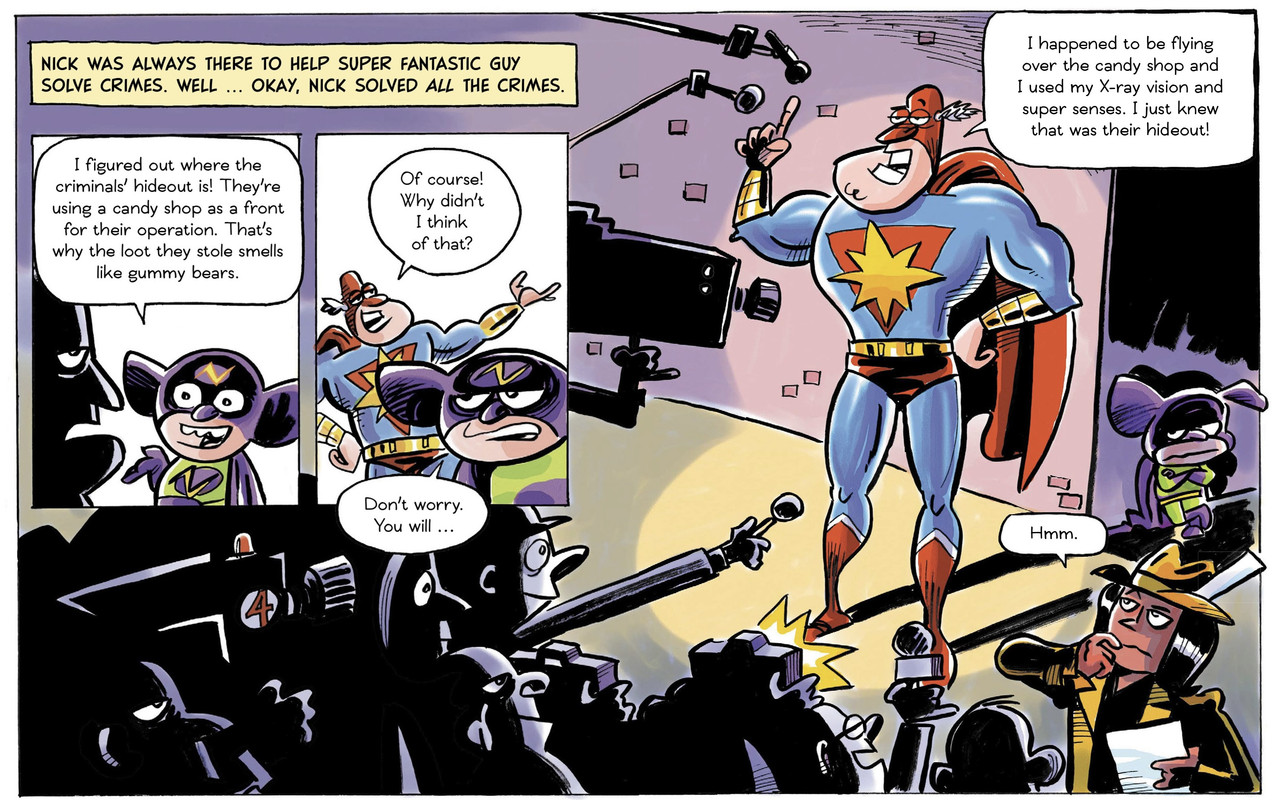 I expect young readers will enjoy the action sequences and Nick's superhero training fails. This story is full of superhero clichés, often pointed out by Nick. The ending would have worked better for me if Super Fantastic Guy had realised the error of his ways and voluntarily given some credit to Nick.
Thank you so much to NetGalley and Kids Can Press for the opportunity to read this graphic novel.
Once Upon a Blurb
When Nick signed up to be a superhero, it seemed like a terrific idea. He was flattered to be chosen by Super Fantastic Guy – picked for his intelligence, his investigative skills and his super-amazing hearing abilities. But as Super Fantastic Guy's assistant, Nick (who, by the way, hates being called a sidekick) didn't realise that he would have to do all of the work – and get none of the credit. All Nick wants is an opportunity to prove himself. So, when he overhears a group of criminals planning an enormous bank heist, he knows his big chance to save the day has finally arrived. Or has it?